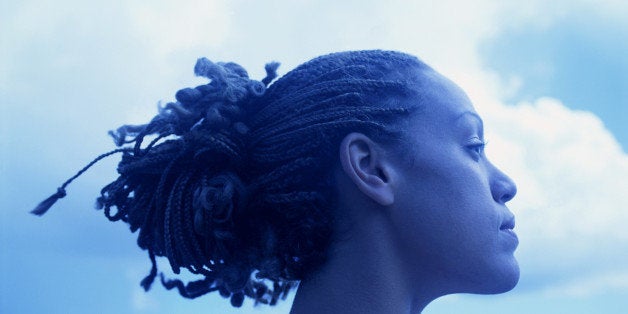 Years before I entered the corporate space, I carried the title of "professional."
I'd been unusually lucky: Unlike my peers, I finessed a journalism internship and a few work study jobs into something of a career by my junior year of college. Working for a string of small on-campus organizations and digital publications meant that it took a while before I saw the inside of a "traditional office."

For three blissful years, I explored any opportunity that came my way with very little restrictions. I bounced between positions -- marketing coordinator for my university's Women's Center, peer adviser, freelance blogger -- with ease.
My career came alive in the bustle of blogger roundtables and swanky corner offices, where "company culture" meant indulging in happy hours at the bar and watching football games from our cubicles. Most importantly, they allowed a freedom in appearance that I quickly learned to navigate; surrounded by coworkers of all ages, I took my cues from their relaxed approach and appearance.
In the year after I graduated, I quickly rose ranks within and across companies. Employees were drawn to my expertise and insight, but my acceptable appearance only sweetened the deal. Through dark blues, modest heels, and high necklines, I signaled that I "fit in" as that "rare millennial" who easily blended into decades-worth of boys club culture.
As the only Black person on staff or in management, my appearance often became my greatest, if not my only, asset; my attire demonstrated a non-threatening demeanor to potential employers and co-workers. I wasn't just concerned with fitting in; I also assured I never stood out, which meant everything from abstaining from high heels so I wouldn't tower over others to choosing baggier clothes that wouldn't call attention to my frame.
Interviews were their own minefields. I agonized over creating the best impression, often shelling out hard-earned dollars to keep up with protective styles that hid my afro. I always wore makeup, kept up a small smile, and pitched my voice constantly. I did anything I could to seem less "aloof," less attitudinal, and less... threatening.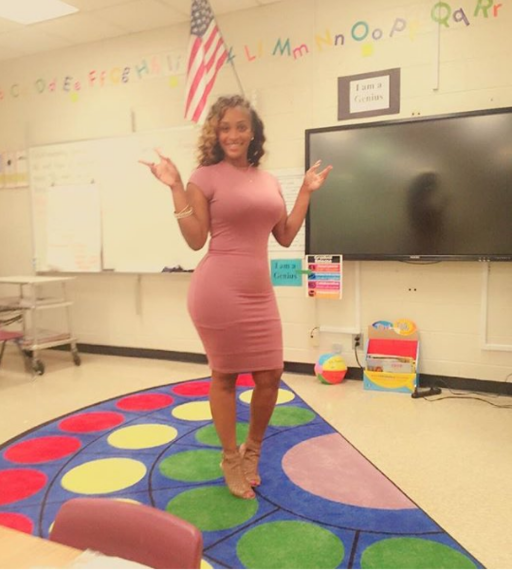 Existing as a Black woman within the corporate space is a bit like a performance for which you never auditioned. Take for example, Paris Monroe -- unfortunately dubbed #TeacherBae by the legions of detractors who questioned the nature of her attire as a paraprofessional elementary school teacher. Monroe -- whose work ethic and skills were established enough to earn her Educator of the Month within her district -- immediately became the source of a raging debate on Black curvy bodies and their place in the corporate workspace.
It's an experience I know all too well. When you're a Black woman, your presentation, your hair -- everything about you that makes you you can be easily seen as a threat in the wrong eyes or employee handbook. Your natural hair -- grown in wefts that reach for the sun -- can become untidy, unclean, unprofessional. The acceptability of your attire depends solely on your frame; what may work for your smaller peers becomes too tight and inappropriate when stretched around your curves.
Failing to muster a smile on a bad day becomes a "bad attitude" scrawled neatly onto your performance report. There's an underlying pressure to conform everywhere you turn -- if not for the promise of longevity, then for the likability promotions and bonuses require.
I felt the weight of these truths as I worked tirelessly to build a career I could be proud of. Still, there were situations that could not be helped. I felt the weight of micromanagement fall onto my shoulders after three months on the marketing team of a small business company.
I eventually quit, though I tried to tough it out.
Corporate workspaces denied me the few style methods that made me feel like myself: colors and patterns. Dressing in the same blacks and blues that nearly melted into my cubicle lining made me feel invisible and small.

It presented a sharp contrast from my everyday style, where I mixed-and-matched patterns and loaded up on bright makeup and bright colors. Each work week stripped everything about my style that made me me while my wardrobe returned on weekends full of friends and fun. It was as if I was living a double life.
It seemed natural to fall into freelancing again -- after all, it had been the first job I'd ever known. I took on any freelance opportunity I could, raking in enough to pay my bills for the first three months. Because I didn't have to report to an office, I often spent my time in fluffy robes, oversized pajamas, or whatever I could dig up out of my closet for the day.
As a result, my closet began to thrive. I explored Houston, TX's local thrift stores with the money I didn't save. Sometimes, I guiltily blew money on whatever caught my eye. It was a rediscovery -- of colors, of my personal style, and of my confidence.
As my love for fashion grew, so did my business. With time, I began to earn long-term clients, and built a healthy relationship with local marketing agencies. By retaining my freelancer status, I existed comfortably on the outside of these agencies.
By contract, I'd come into office every few days for briefings and payment. My freelance status -- as it had many years ago -- gave me a sort of protection from corporate culture I hadn't yet learned to realize or appreciate.
It also helped that agencies provided a different "company culture" than that of traditional businesses. The offices I frequented boasted the same relaxed spirit of any newsroom, even though I chatted metrics instead of music.
In the blazing hot summer, I wore shorts to interview for publications, skin-tight dark jeans to the office. I paired baggy vintage Victoria Secret flannel with skin tight two pieces off-mall racks. Nothing seemed off-limits.
The "free-for-all" experimentation of fashion and style emboldened me to grow into myself again.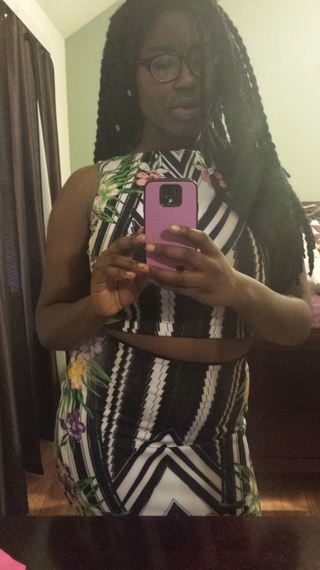 With freelancing, I experience freedom on multiple levels -- from the inside out. It's an experience I wish all Black women were afforded -- the opportunity to thrive and survive appearing just as she is, just as she's always been. On a larger scale, it speaks to how I feel fashion should be: free-formed, personal, and personable -- easily molded and shaped by those who love and employ it.
Styling myself is both an exquisite escape from corporate restrictions and visible rejection of it. Style has always served this purpose for Black women; it is one of the few avenues we have for full and accurate representation.
With style and fashion, we can present ourselves to the world in a way that is truly authentic to who we are, free of muddled media stereotypes and the expectations of others.
Calling all HuffPost superfans!
Sign up for membership to become a founding member and help shape HuffPost's next chapter