"It was just a certain moment which made me start the art of carving," artist Pradeep Kumar explained to The Huffington Post. "As I was sitting idle in class I happened to notice a piece of chalk near the black-board on the floor, I picked it up and rolled it around in my hands. A thought came to me that I could try to carve the chalk."
Kumar was born in Narwana, a small village in India, the child of a school teacher. He's now a clerk at the Punjab National Bank and a masterful sculptor of miniatures. He started with chalk, later evolving to matchsticks and toothpicks, turning them into colorful characters and birds reminiscent of Guatemalan worry dolls or Russian nesting dolls squeezed down to minuscule dimensions.
"I never sketch a figure ahead of time. I simply start carving and wait to see what emerges," he continued. "I break the razor blade to make the tip and use that to carve minute details. Sometimes I use a needle too. To add colors to the carving, I apply color sketch pen and oil paint."
Nearly all aspiring artists go up against harsh odds and many a barricade in actualizing their dreams. Yet Kumar -- who says he was diagnosed by the medical profession to be "75 percent handicapped" at a young age, a diagnosis that rendered him ineligible for certain state benefits -- puts the average tale of the starving artist into perspective.
"Being deaf and partially mute, I always sat in the last row of the class and could not make out what the teacher taught. So just to while away my time in the class, I started making this art."
For artists like Kumar, being an artist is not a dream, it's a necessity. Carving and coloring are all as vital needs as eating and sleeping. There's no masters degree, no blowout retrospectives, no time spent learning from the reigning art giants. Just making art, as if it's as essential as breathing. And for artists like Kumar, this act of expression alone is everything.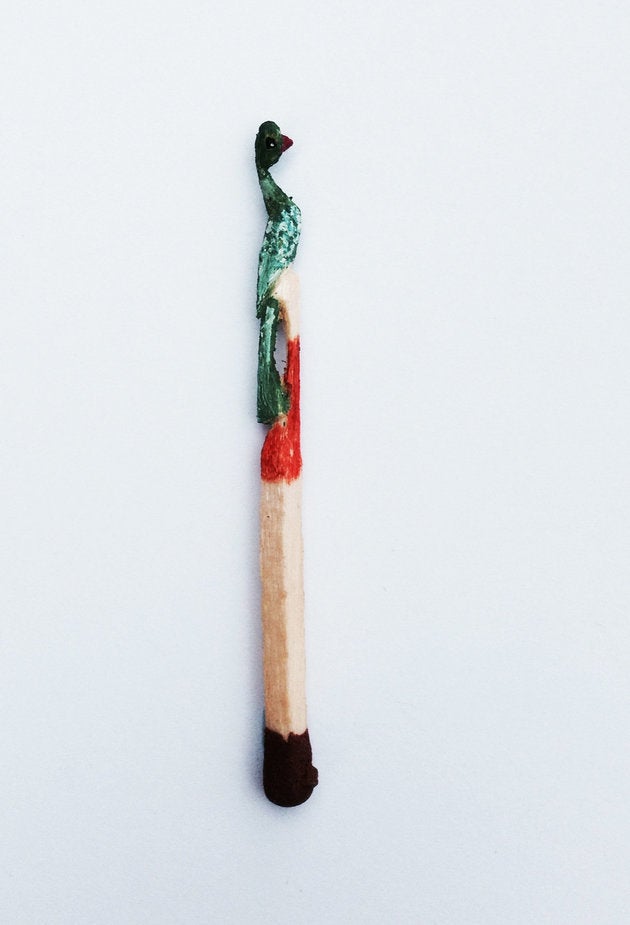 Kumar's work will soon be on view as part of "Radical Craft," an exhibition of self-taught makers from around the world. The show, packed with textiles, miniatures, constructed machines, ceramics, woven sculptures, headdresses and chairs, is a collaboration between Craftspace, Pallant House Gallery and Outside In, a UK-based platform for artists who find it difficult to access the art world. Kumar's work will sit alongside world renowned artists including Judith Scott, Angus McPhee and Nek Chand.
Artwork made by self-taught artists, some living and working on the fringes of mainstream society, is as easy to love as it is hard to define. Often dubbed "outsider art," however begrudgingly, the genre lumps together artists of disparate styles, media, eras and backgrounds, yielding an illusory classification that is almost exclusively referenced in heavily pantomimed quotation marks.
"Radical Craft" hopes to avoid the reviled "outsider" distinction, while at the same time, spotlighting craft makers who don't adhere to the fine art techniques displayed in most insider exhibitions.
The exhibition won't be on view until 2016, and is still accepting artist submissions in response to an open call listed on the Outside In website. Laura Hamilton, former director of Glasgow's Collins Gallery and the exhibit's external curator, explained the logic behind the artist selection process. "We were seeking work by individuals who may have no formal training," she said, "be self-taught, be compulsive, inventive, self-motivated, demonstrate spontaneous personal invention or fundamental creative impulse, and constantly return to the same motifs or an intense elaboration of them." Thus far, 16 artists have been selected, 13 living and three deceased.
Hamilton expanded upon the exhibit's aim to explore outsider craft in the widest sense, as outlined by David Maclagan, author of Outsider Art: From the Margins to the Marketplace.
Extraordinary works created by people who are in some way on the margins of society, and for who, for whatever mixture of reasons, find themselves unable to fit into the conventional requirements – social and psychological, as well as artistic -- of the culture they inhabit.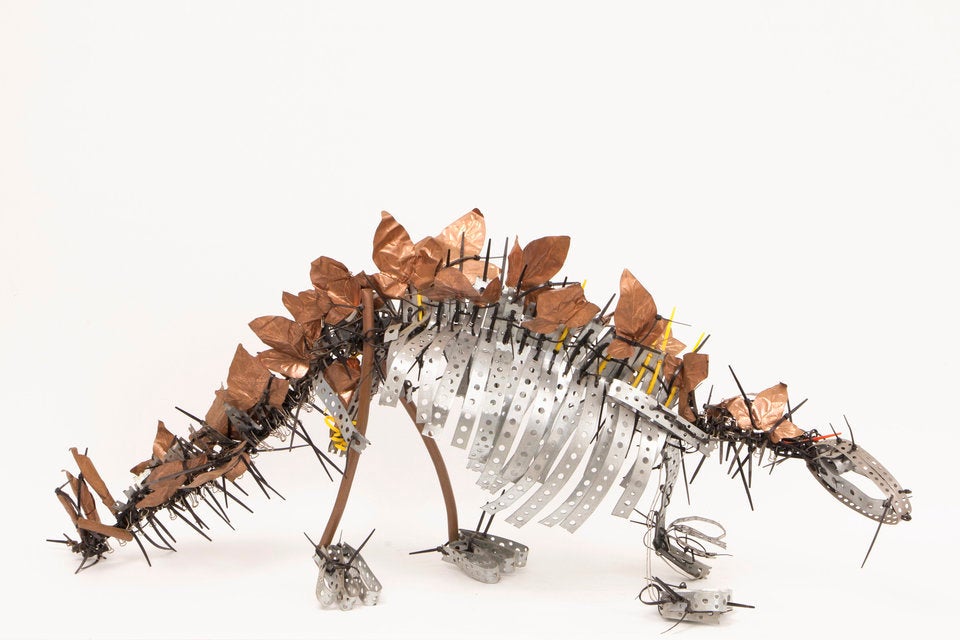 The gist of Maclagan's definition is echoed by many academics and writers engaging with the subject -- myself included -- those who work closer to the source find the language not only lazy but hurtful. Jennifer Gilbert, a manager at Outside In, is one such individual. In our interview, she stressed her discomfort with words like "outsider" and "marginalized," words that don't just describe barriers but erect them.
When I asked how she describes the purpose of Outside In, Gilbert chose her words carefully. "We exist to provide a platform to artists who self define themselves as facing barriers to the art world," she said. "That includes people with mental health problems, learning disabilities, people in prisons, people with substance misuse. We wouldn't turn anyone away on the grounds that we don't think they're telling the truth or we don't think their problem is serious enough or anything."
It's unwieldy, inconvenient and nearly impossible to fit in a headline. And that's okay.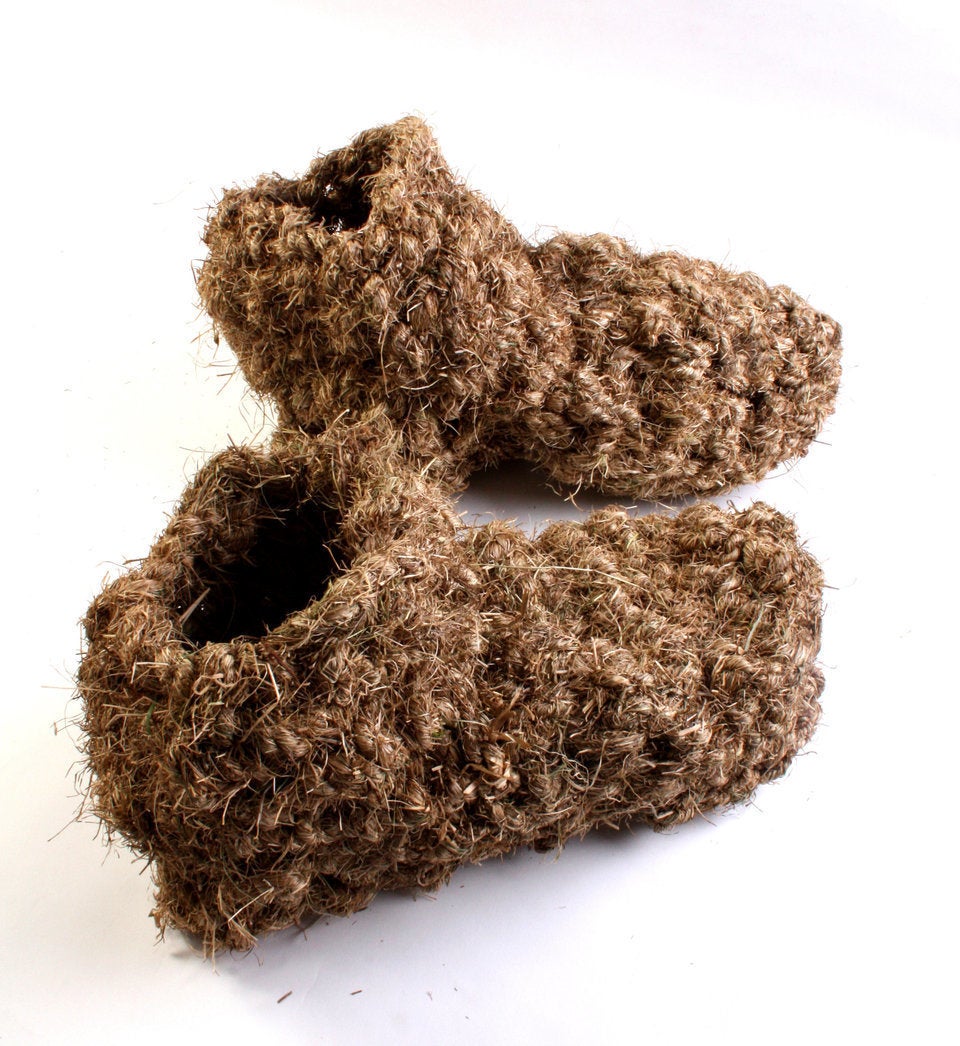 "We don't say 'This is Kate, she's an outsider artist,'" Gilbert continued. "We say: 'This is Kate. She produces these beautiful drawings.' We see them as artists first and foremost and any disability they may face is secondary. We want people to focus on the art and not the story behind the art."
This is made all the more difficult, of course, because the stories behind most of the featured artists' successes are so damn riveting. Scottish artist Angus McPhee, who passed away in 1997, was raised on an island in the Outer Hebrides and made horse bridles from local grass. While serving in the war with the Lovat Scouts Regiment, he experienced a psychiatric break and was later diagnosed with schizophrenia. He was admitted to a psychiatric hospital where he remained mute for 50 years, but in secret, he wove garments from grass and sheep's wool and barbed wire, anything he could get his hands on. For years McPhee hid his work in the bushes; it was only when a visiting art therapist discovered them that his work was revealed to the world.
"You don't need to know that this person has a disability, you just need to know this person is a beautiful maker," Gilbert explained. To a certain extent, she's right, although knowing the nightmarish conditions of their creation makes encountering them all the more unnerving. "Angus McPhee might have been mute for 50 years, he might not have had any training, but the way he wove grass was absolutely beautiful. Even if he didn't mean for anyone to see them, people are seeing them and being influenced by them."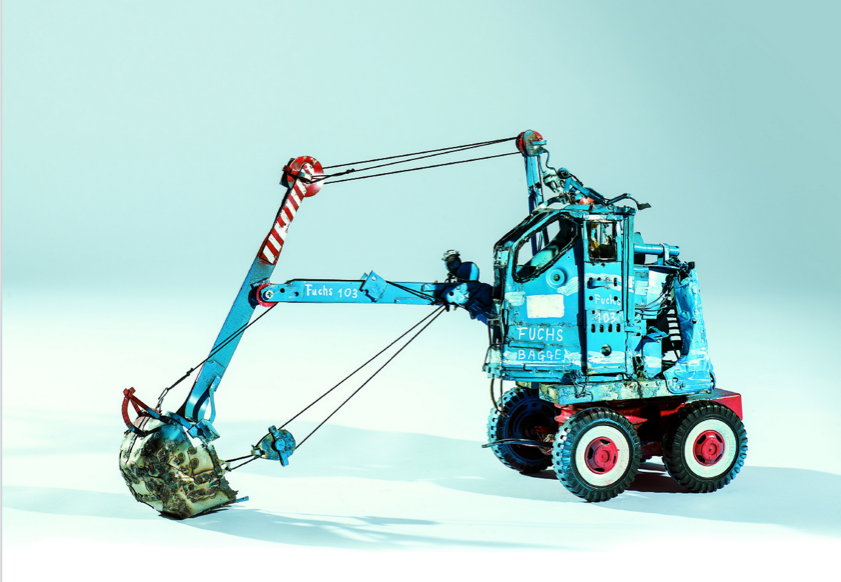 German artist Roland Kappel, born in 1949, grew up in an orphanage. In elementary school he began building miniature machines from scrap metal, with a soft spot for those used on construction sites, like bulldozers and cranes.
"When I was five, there was a huge construction site in Reutlingen, the school was in Ringelbach Street," Kappel explained in an email interview with The Huffington Post. "That's the first time I ever saw a KAISER telescopic crane and I can well remember it. It had a luffing jib and a red grappler. We started making building cranes and excavators 40 years ago, first of all out of paper and cardboard, then out of wood and, later still, out of metal. We also made concrete mixers and the big concrete machinery and cement silos as well as compressors and other construction machinery."
Over time, Kappel's miniatures expanded in size and in scope. Cranes stretch beyond the size of the artist himself, while the carefully assembled construction tools create their own architectural cosmos, full of windmills, churches, hotels and other scrap-made architectural structures. He refers to his life's work as his "building mission."
Forget the stereotypical image of an artist chewing on the tip of a paintbrush while digging into the depths of their subconscious. For Kappel, the artistic process is mechanical, calculated and incessant. When asked to describe his technique, he responded: "First of all the lattice masts, then the base, and the jib of building cranes. First of all they are evenly welded and clipped off then, later, when it is time, the thinner rods for the parallel grating, which is then meshed in. That takes a while. And then comes the tower along with the driver's cab made from sheet metal. If it has a telescope, then antennae are added, then wheels must be added and then string and an engine – one of the two. Then the trailer is added. Finally, everything is sprayed blue or silver, depending. I do my technical drawings in between; whenever an idea comes to me, I draw it."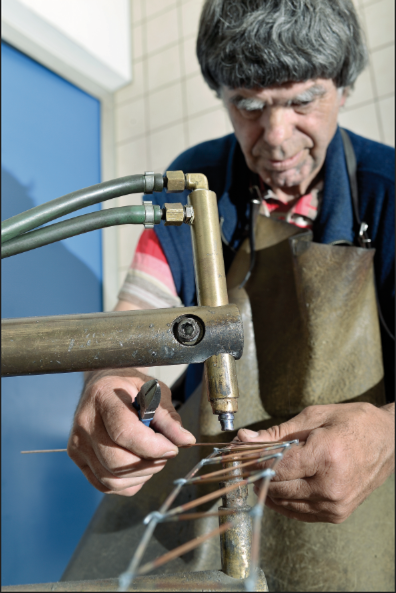 Though most often defining artists by the barriers they face perpetuates discrimination, isolation and fetishization, alerting viewers to artists' working conditions has an educational value as well.
Exceptional art made from necessity is challenging to traditional audiences. It doesn't abide by market trends, follow an art historical trajectory or allude to contemporary aesthetics. It doesn't necessarily evolve over time. It's difficult for the viewer to isolate the artist's intentions, to determine whether or not the artist was successful. Evaluation and criticism of the work aside, many viewers just have not been exposed to work made by artists with disabilities.
"When we put these kinds of works in front of traditional audiences they find it quite challenging," Gilbert agreed. "It's things they're not used to. After certain shows, when we look back at the comments book, so many people didn't realize people with disabilities could make work as beautiful as this. To me that's pretty hard to believe, but when you read the comments you see that people really do have these stigmatized views of what artwork by people with disabilities might look like."
For too long, crafts have been cast as the lesser cousin of "capital A" Art. While Art belongs in museums, crafts are designated to picnic tables and attics. Art changes lives, crafts pass the time. Even in the already discriminated against realm of "outsider art," crafts are still overlooked.
"Radical Craft" is a one-two-punch, proving that a grass boot made without formal training is as important an artistic achievement as anything by Donal Judd or Bruce Nauman. And, as an addendum to their intense passion and talent, the artists of "Radical Craft" have some deeply stirring stories behind their work.
"Radical Craft" will take go on view beginning March 12, 2016. Outside In is still accepting submissions from UK-based artists to participate in the exhibition, and will be taking applications until October 30, 2015. Visit Outside In's website for more information on submitting your work.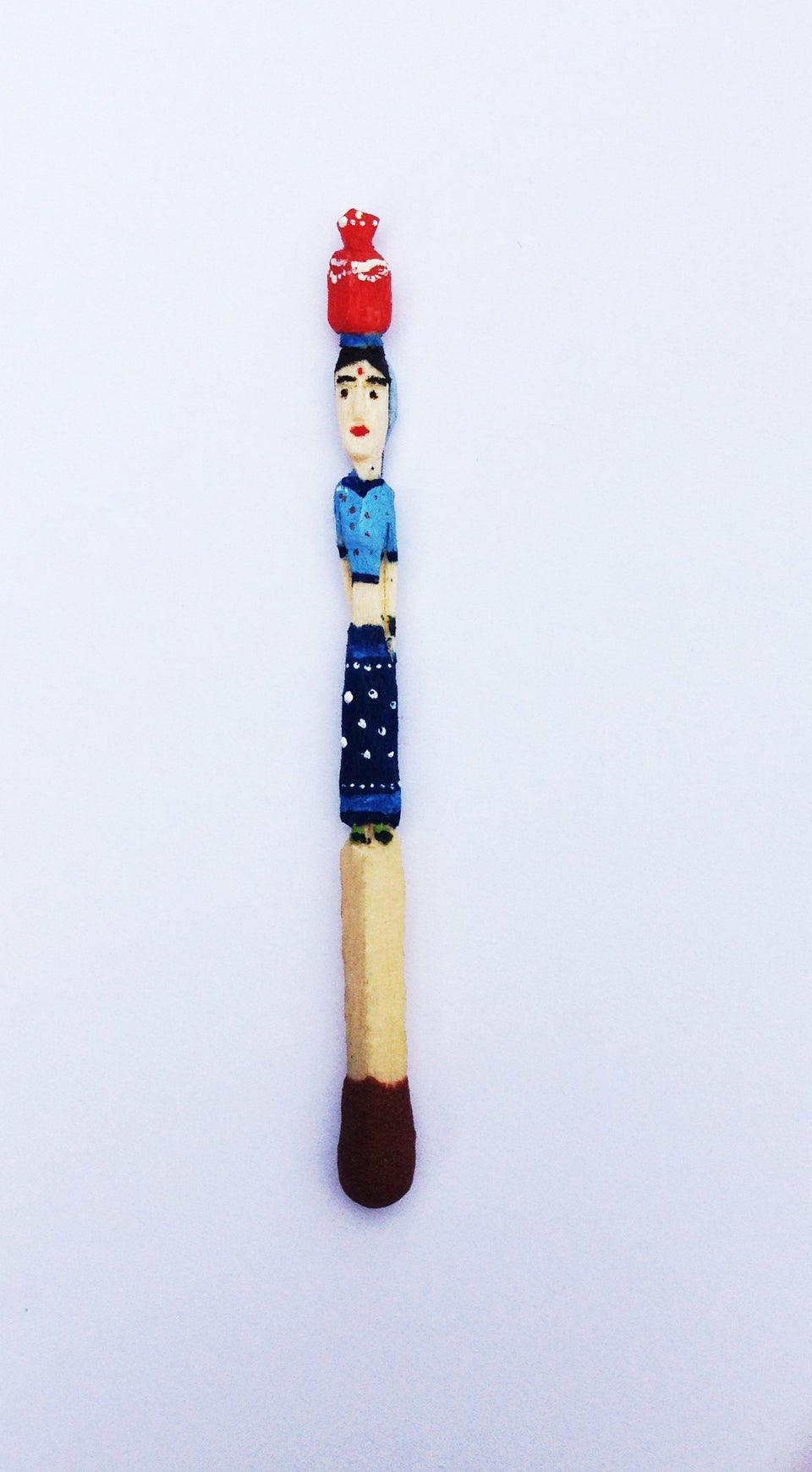 Pradeep Kumar, Untitled, Image courtesy of Raw Vision Magazine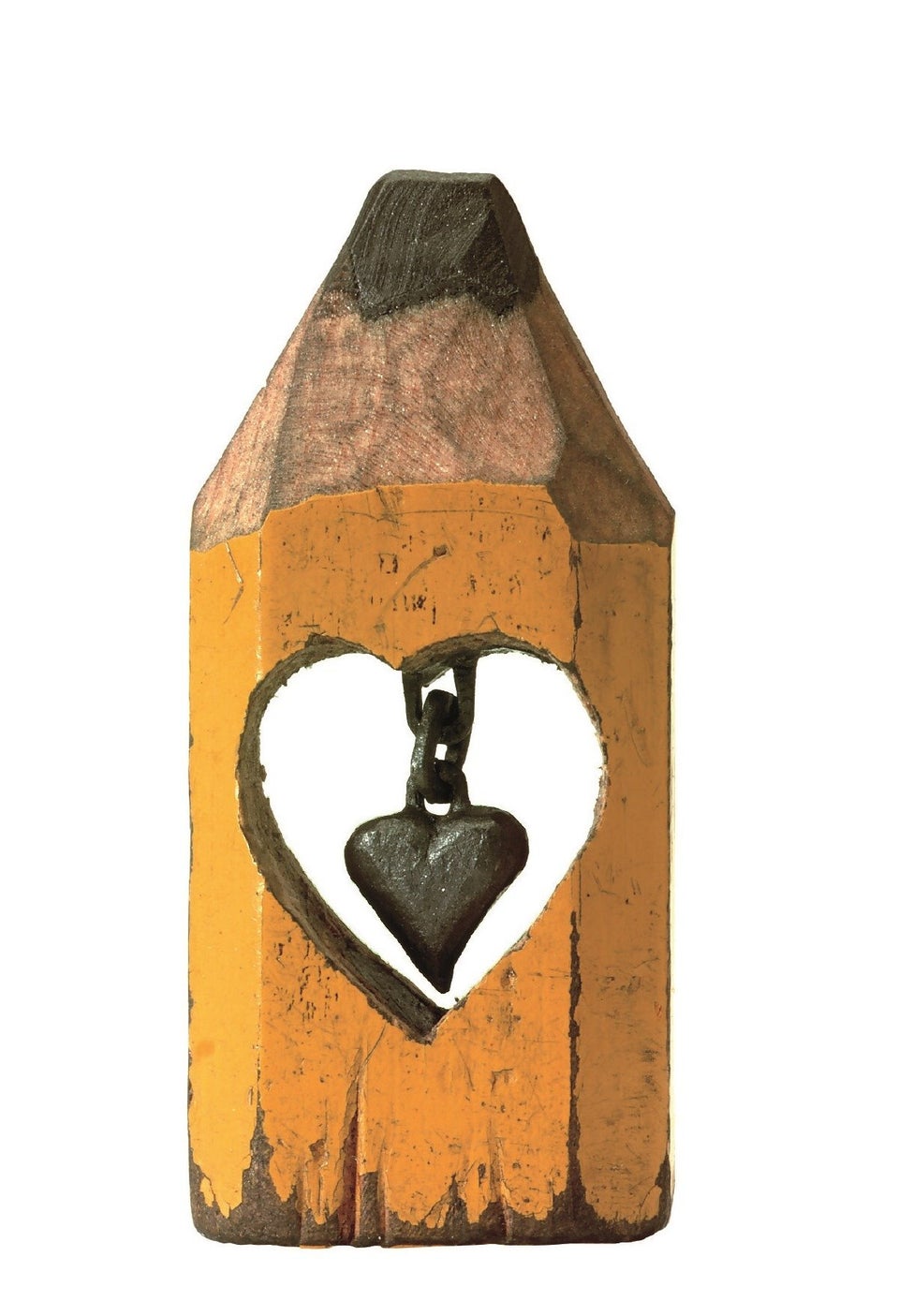 Dalton Ghetti, Hanging Heart, Image courtesy of GHP Media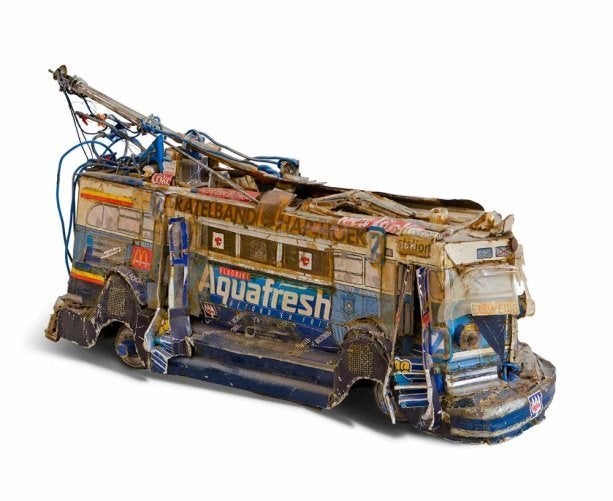 Willem van Genk, Untitled Toblerone Trolley, Image courtesy of Museum Dr Guislain, Ghent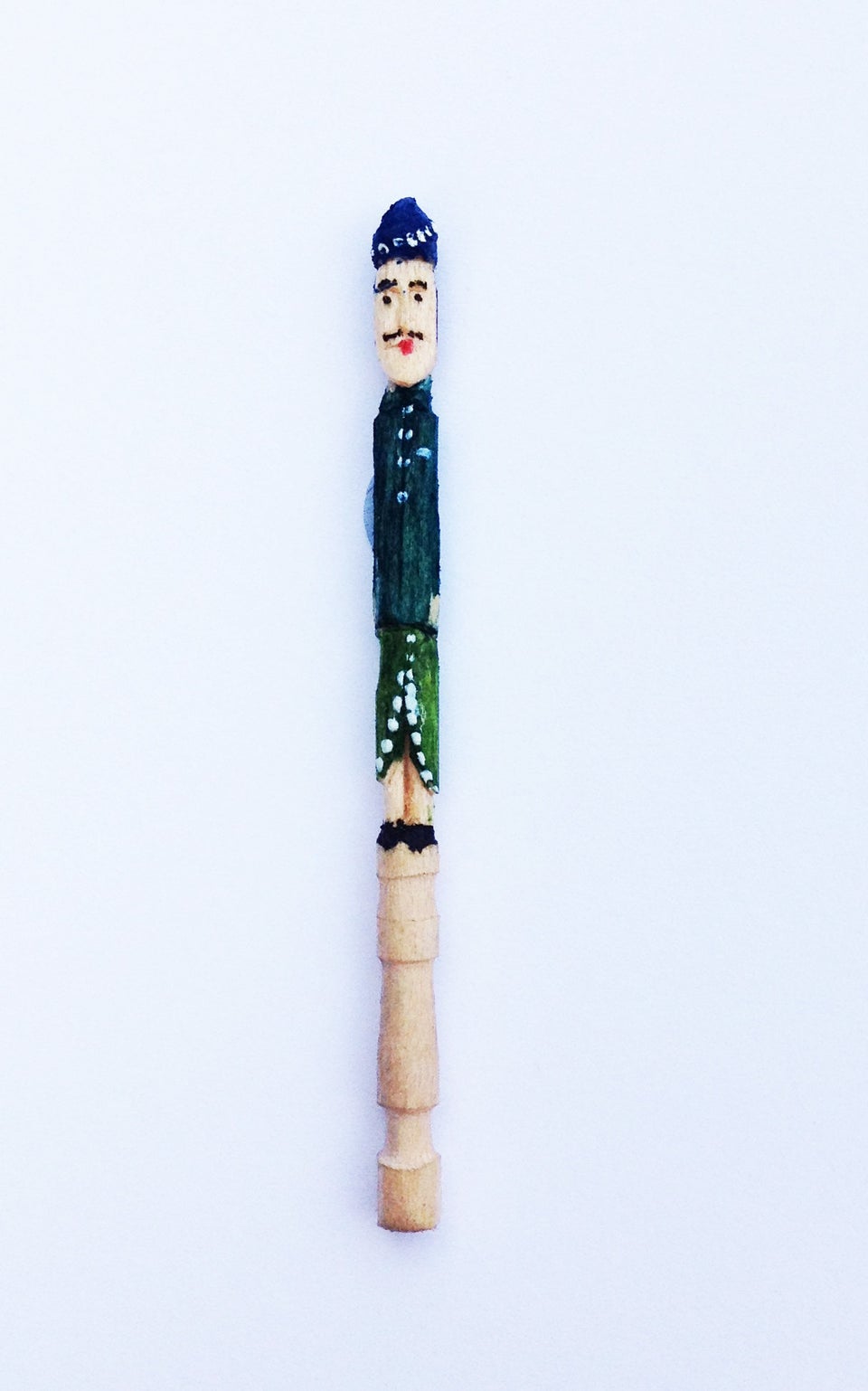 Pradeep Kumar, Untitled, Image courtesy of Raw Vision Magazine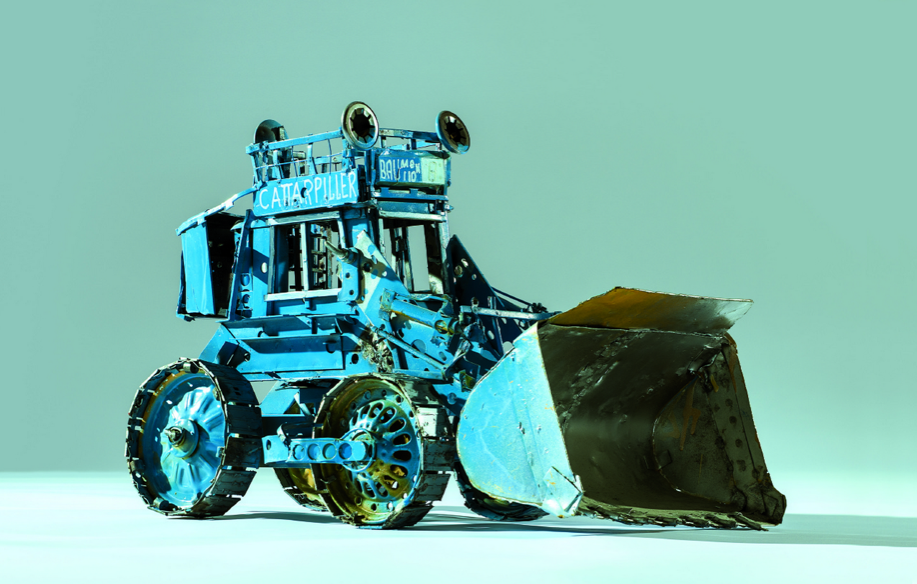 Roland Kappel, Digger, Image courtesy of Atelier 5, Mariaberg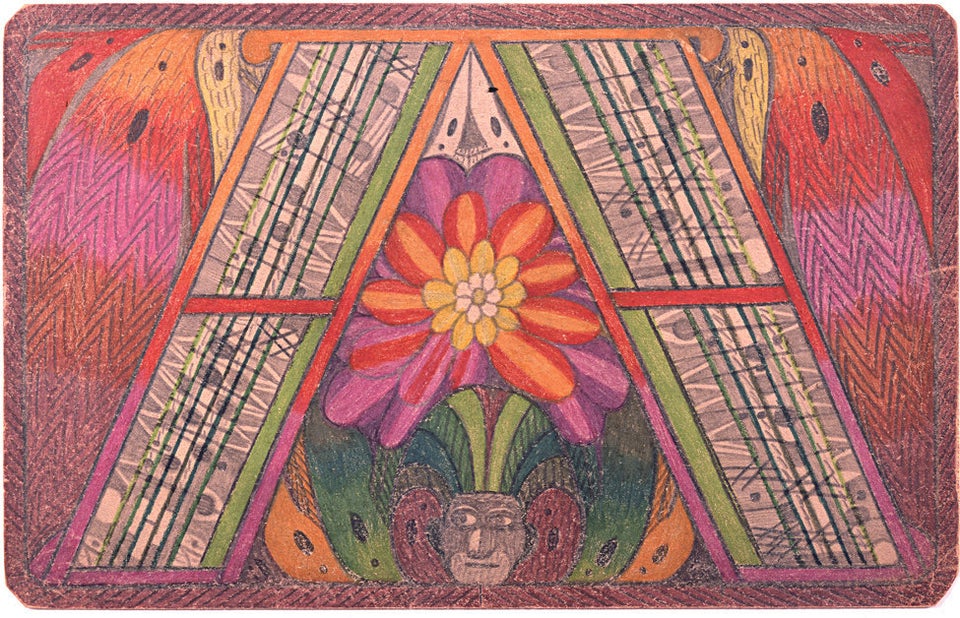 Outsider Art Fair Preview
Related
Popular in the Community