If you don't know who Aidan Donnelley Rowley is, you should, and you will. A native Manhattanite, ivy league graduate, author, wife, and mother--Aidan is so much more than the parts that define the whole. She's a luminous spirit with a talent for excavating the depths of the human soul. And in her new novel, The Ramblers--which transpires over the course of one transformative Thanksgiving week--she does just that. Times three.
I had the opportunity to sit down with Aidan to uncover the strenuous process that was the conception of this book--a love letter to New York City, as she calls it. Her answers are as thoughtful and authentic as her writing.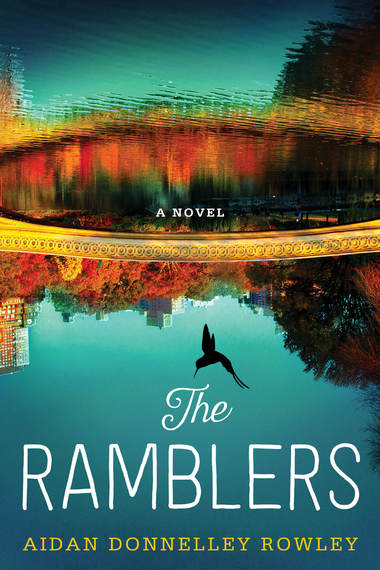 There's been a lot of very strong advance praise for The Ramblers. What inspired you to write this particular story?
ADR: Toni Morrison famously said, "If there's a book you want to read, but it hasn't been written yet, then you must write it." The Ramblers is the book I wanted to read, and, frankly, needed to read. I wrote it over the course of four years during which I felt periodically quite lost. It occurred to me, again and again, that being lost is not necessarily a bad thing, but can be a privilege and an opportunity. I wanted to explore this idea, namely that being lost personally and professionally is not something we should (or can) avoid, that straight lines in life are often overrated, that rambling in life and in love can bring rich rewards.
The book follows the lives of three lost souls. Are these characters inspired by your own life and/or people you know?
ADR: The Ramblers is a heavily-researched work of fiction, but of course there are bits and pieces of me, and of people I've encountered, in each of my three characters. I gave Clio, an ornithologist, an exaggerated version of my own anxiety. I gave Smith, a personal organizer, my affinity for self-improvement and order. And I gave Tate, a tech-guy-cum-photographer my creative passion and my oft-complicated affection for booze. That said, these characters are true products of my imagination and what fun I had creating them. What I will say though is that each of them is seeking and stumbling in ways that feel familiar to me and seem universal to people in their thirties (and frankly at all points in life).
Manhattan is really the fourth character in the novel. Beyond living in New York City, what was your impetus for defining its presence with such depth?
ADR: I was born and raised in New York City and my husband and I are now raising our girls here. This place means the world to me and never ceases to amaze me. I wanted to write a story that captures the pulse and the pace of this magical spot, that explores how quickly things can and do change for my three flawed, fumbling New Yorkers. Ultimately, the book is a love letter to my beloved hometown.
When last we spoke, you told me that this book was a labor of love and that you changed one of the main characters from a woman to a man after you'd written much of it. Why? Was that especially challenging?
ADR: Looking back, this was such a bizarre thing that happened. I was vacationing with my family in Florida, but I was also in deep writing mode, rising early to write each day. One morning, I bolted up in bed around 4 a.m. and bellowed, "It's a man!" My poor husband startled and I assured him that all was okay, just that I'd had an epiphany that one of my three characters had to be a man. I raced into the other room and began writing Tate's (formerly Rose's) story. This involved tossing a full third of the book and heavily editing the other two-thirds, but it was, looking back, the missing piece. The Ramblers would not be the story it is without my messy man Tate.

Clio Marsh, one of your characters, is a birdwatcher. Is this a hobby of yours? Or was there a lot of research involved?
ADR: Growing up, my parents, both Midwesterners, exposed my four sisters and me to nature as much as they could and I grew up with a true fondness for birds and the natural world, but I'd never been a birdwatcher per se. To write the book, I did lots of research, went on bird-watching walks and visited the ornithology hall at the American Museum of Natural History. This was a tremendously rewarding part of the process.
You're a wife, a mother to three spirited young girls, a full time author, and a prolific blogger. What tactics do you employ for maintaining some semblance of balance, while making time for yourself? What does a day in your life look like?

ADR: I love this question so much and it makes me laugh because no two days look the same around here. When I'm in serious writing or editing mode, I wake up very early, usually around 4:30 a.m., to sneak in a few quiet hours before our trademark domestic chaos ensues. Other than that, I carry my laptop absolutely everywhere to try to cobble together writing time. Most days are a busy blur, but I believe wholeheartedly in self-care and try my best to prioritize workouts (this is often when I have my best ideas), as well as quality unstructured/silly time with my husband and girls.
What's your favorite book of all time and why?
ADR: This is an impossible question, but if I must answer: Charlotte's Web by E. B. White. My late father read it to me on a porch swing during summertime when I was a little girl and I will never forget our chapter a night experience, the tears (his and mine) at the end of the story, and the philosophical conversation about life and death we had. A few years before he died, Dad gave me a first edition of the book, which is one of my dearest possessions. It's a book I'm reading to my own girls and it kindled a deep affection for E. B. White whose Here Is New York is a primary inspiration for The Ramblers.

What's on your nightstand right now?
ADR: I just finished Crossing to Safety by Wallace Stegner. One of the most gorgeous stories I've ever read and now I want to devour every word Stegner wrote. I'm now blazing through Everything I Never Told You by Celeste Ng. So well-written and what a brilliant page-turner. Also on my nightstand: Brave Enough by Cheryl Strayed, The Story of a Lost Child by Elena Ferrante and Gratitude by Oliver Sacks.
ADR: I'm working on another novel which I'm very excited about. It's set in 1980 Manhattan. I'm at that exciting point where the story is evolving a bit each day and truly taking shape. This "dream-storming" stage is maybe my favorite of all.

What advice can you offer to aspiring authors?
ADR: Keep at it. If you love writing (and you must), sit down and just do it. First drafts are meant to be crappy, messy things and you can always edit later. Perseverance and consistency are as, or more, important than talent in this game. Oh, and read up a storm.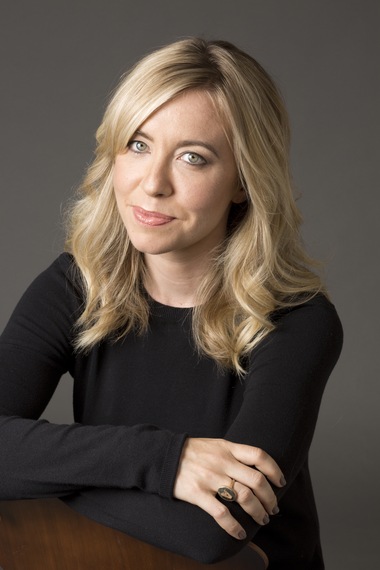 Calling all HuffPost superfans!
Sign up for membership to become a founding member and help shape HuffPost's next chapter