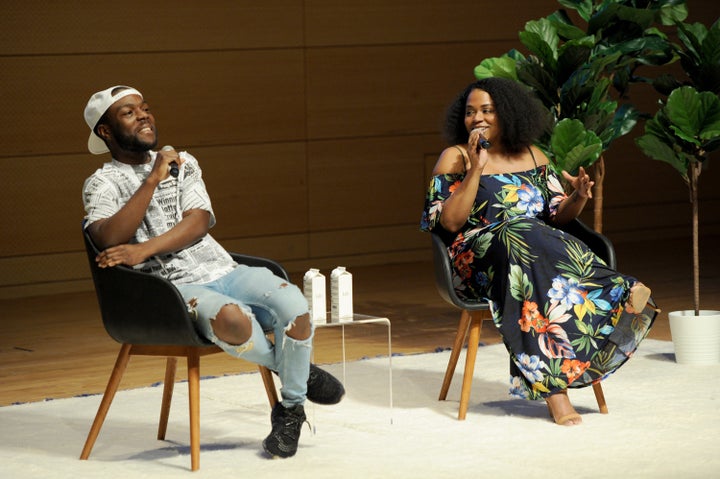 One listen to "The Read" will have you in tears, wondering why you hadn't listened to it before.
It's a fun, slightly raunchy, expletive-filled, brutally honest podcast that doubles as a safe space for black people hosted by Kid Fury and Crissle.
The duo have come a long way since Fury, then of viral YouTube popularity, approached his like-minded friend whom he met and bonded with on Twitter to co-host a podcast with him.
"We can just go in the studio, we do one episode, it's no big deal. You don't ever have to do it again if you don't want to," Crissle, who also had a sizable online influence then, recalled Fury's pitch to her in a 2013 interview with the Washington Post.
Lucky for their listeners, they didn't stop at just one. Since "The Read" launched in 2013, the've recorded hundreds of episodes, hosted dozens of sold-out shows and read to filth plenty of deserving targets. And plenty have latched on as avid listeners. On July 8, the duo will take over the Superlounge Stage in New Orleans' Superdome at this year's Essence Fest as the first podcast to headline the four-day event. This will be yet another sold-out show for them. 
The key to their success? They stick to the same formula they've had from jump.
"It's just about us having a good time and pursuing our own interests separately as well but just being able to get together and talk shit and have fun with it," Crissle told HuffPost.
A sample of what you can expect from their podcast: a pop culture rundown currently dubbed "Hot Tops and insert-title-of-popular-literature-here" (formerly known as "BITCH YOU GUESSED IT!"); listener letters where "break up with him" is more often than not the advice the hosts give; and regular praise for Beyoncé, "Steven Universe" and therapy. The pièce de résistance, however, is the read, the final part of each show where bigots, trash men, ashy celebrities, the Trump administration get dragged.
There's something about hearing two queer black people brutally cuss out transgressors with cutting words filled with a rhythmic cadence for the greater good of humanity that makes it sound almost like music. It's not just for show, however. The two have long refused to bite their tongue in the face of ugly.
"I grew tired of feeling like my voice didn't matter as much and feeling like I was being disrespeted or discarded or ignored just because I was a black queer woman so probably in high school or college really started to speak up about social issues and things that mattered to me," Crissle said. "My parents definitely taught me to not be afraid, especially of white people, so just never really having a problem and confronting things I felt were wrong, I think, has been a huge part of my foundation."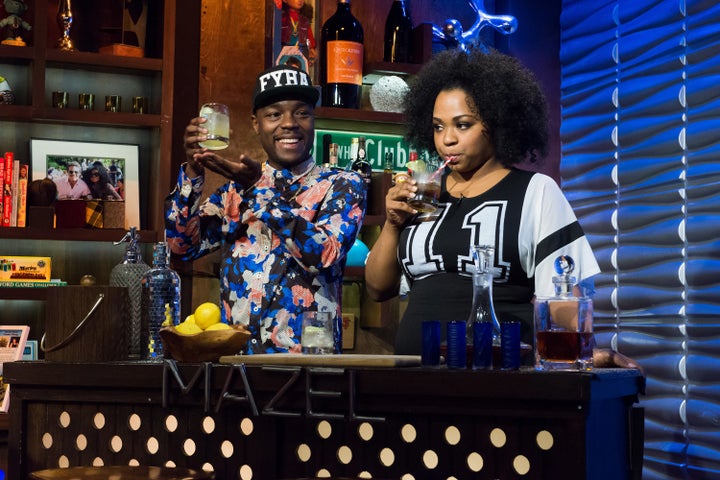 Fury, similarly, found his voice in high school.
"I started to realize that many many many people are stupid and most of the people that had negative things to say about me in relation to my race or sexuality or both were like really stupid," Fury told HuffPost. "I think I found my voice through that process. Through like, where do you get off trying to silence me or censor me or shame me when you're a real-life idiot? … I just stopped feeling so inferior and scared of the people who were trying to hurt me or make me feel bad for myself or ashamed of who I was."
The show's popularity has elevated each of their stardoms. Fury has taken his solo stand-up "Furious Thoughts" on the road and recently made an appearance on "Dear White People Vol. II." Crissle has published several essays and appeared on "Drunk History" three times, including one Emmy-nominated episode.
Through unapologetically leaning into their voices on this platform, Kid Fury and Crissle have helped usher in a wave of black podcasters after them. Their debut in a largely white media space made way for shows including "The Friend Zone" and "Gettin' Grown," among others. Their listeners, too, have a an outlet in which they, learn, laugh and vent alongside the two voices in their headphones.
"The amazing stories that we get from people, black people specifically, who either have felt like understood or have felt a connection that they may not got from others in their life, or at work or at school or wherever is really great," Fury said. "And it's also really great to hear about black people who are getting into podcasting or started a podcast after they heard the read or they've inspired a tour or something."
It's clear they've made a definitive mark. But for Kid Fury and Crissle, they still consider themselves as just "two friends talking shit."
Calling all HuffPost superfans!
Sign up for membership to become a founding member and help shape HuffPost's next chapter
BEFORE YOU GO