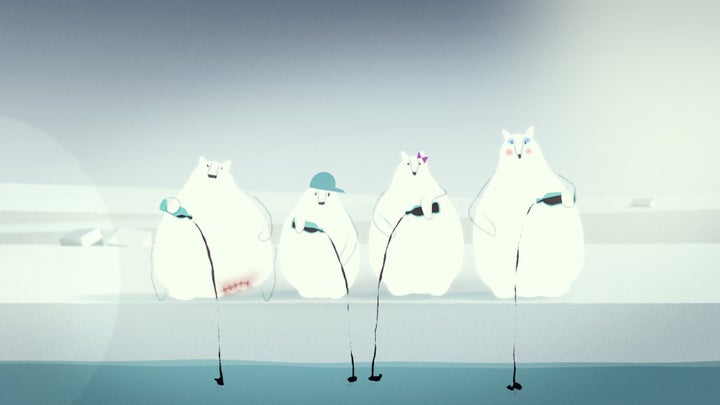 When it comes to making people feel good about a brand, no one does it more skillfully than Coca-Cola. Picture a perfectly multicultural, sun-dappled chorus wanting to teach the world to sing. Or "Mean Joe Green" tossing his jersey to a young boy who offered him a Coke. The company circulates videos of its vending machines "dispensing happiness" in the form of balloon animals and free pizza in one instance and by soliciting hugs in another. The message is that Coke equals happiness. That's pretty close to Pepsi's message, too.
Soda might have been a source of happiness when it was served occasionally in 6.5- or 10-ounce bottles. But in its current form -- the default, everyday drink at dinner, lunch and, increasingly, breakfast for so many people and in 20-ounce bottles or 32- or 64-ounce vats -- soda is actually a powerful promoter of obesity, tooth decay, diabetes, heart disease, and other problems. Some of the complications associated with diabetes, including amputation of infected limbs and erectile dysfunction, are downright depressing. In other words, despite the industry's sunny and manipulative messages, soda is causing more than its fair share of sadness.
The Real Bears is an animated short film we produced in order to tell the truth about Big Soda. For this we turned to Alex Bogusky, formerly of Crispin Porter + Bogusky, who has actually done a little Coke advertising himself, but who also developed the trail-blazing anti-tobacco Truth campaign. Jason Mraz was kind enough to write and record an original song just for this project. We may not have the big budgets that Coke and Pepsi have, but we do have the truth.
If this film does anything, I hope it encourages people to view the soda industry's marketing messages in a critical new light. Coke and Pepsi aren't selling happiness. They're selling a nutritionally-worthless product that's over-consumed to the extent that it leads to amputations, erectile dysfunction, and painful dental decay. The Real Bears learned the truth the hard way, but in the end, they decide to pour out the soda and take back their health -- and their happiness. So should we all.