Every time one of my friends says, "I LOVED (insert any female celebrity's name) at the Emmys, the Oscars or the Grammys!!" I have this conversation. Nine out of ten celebs, TV personalities and models have hair extensions. Some use temporary and some have permanent, but most are using them! A "weave" is no longer the appropriate term. No, hair extensions have come a long way. Forget everything you think you know about them. They have become an exciting new fashion trend. For some, the name itself elicits negative images of fake hair, tangles galore and messy glues. This is due mostly to the early years of hair extensions, by which lengths of hair were added by braiding or 'tracking' the locks into the natural hair. Not good.
When I was pregnant with my son in 2008 I was having one of those weird pregnancy days and decided I wanted extensions ... the kind they weave into your own hair. I was instructed to go buy the hair at some factory-like place in the Flatiron District where I paid by the ounce. Hello, creepy! The whole process kind of freaked me out but I felt I was already in the thick of it. After sitting through six hours of torture, I had a head that felt like it weighed more than my six month preggers belly and hurt like hell. I was miserable and ended up taking them out three days later, only to have my hair totally damaged for the next 12 months. It sucked. I guess trying to counteract the 40 pound weight gain with killer hair was not a good idea after all. Hmm.
In spite of this, I love hair extensions. I love the look and feel of thick, wavy locks. They look better in photos, on camera and who doesn't like waking up to a fab head of hair everyday? A friend of mine suggested a brand called SO.CAP.USA hair extensions and a really good stylist in New Jersey. New Jersey? Um, OK. Given, that I normally do my hair on 5th Avenue, I was hesitant. But I did a lot of research and found out SO.CAP is highly regarded by a lot of my hairdresser friends. When I arrived at the Sea Breeze Salon in Manasquan, my heart was pumping. I was met by Linnette Capozzolli, co-owner of the salon and my stylist for the day. I liked her instantly. I told her how nervous I was and she assured me I had nothing to worry about. Many of Linnette's clients trek it down to Manasquan from Manhattan because she's that good. Whew! She educated me on a lot of things regarding hair extensions and I thought I'd share them with you.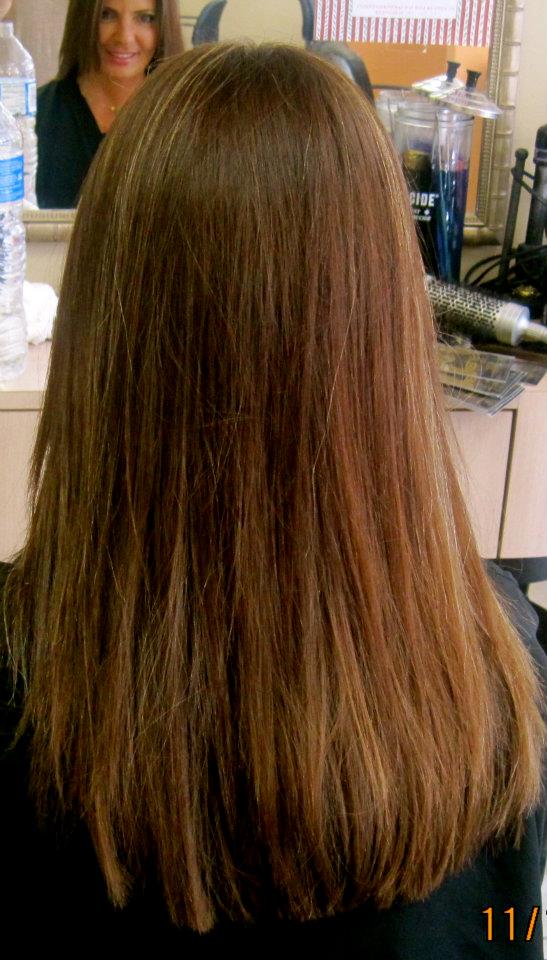 Hair extensions have changed a lot, apparently. Improvements have changed the look and feel of hair extensions, making it easier and safer. Professional hair extensions are now more popular than ever, offering a wide variety of options from hair color, added new textures and added fullness. Today, extensions are not just about length. For years, most people have thought that extensions will damage their hair and this negativity is still very much alive. President of SO.CAP.USA hair extensions, Ron Cardillo, says "Now that there are perfectly safe methods of attachment, the public needs to be reeducated to understand all the benefits and possibilities. They also need to think of hair extensions as not only a way to add length, but as a way to add volume, texture and color."
Most extensions are generally only real human hair which looks, acts and feels completely natural. Another common misconception related to hair extensions involves removal. Extensions previously had to be cut out, leaving stubbles of hair. Nearly all modern bonding methods crystallize and dissolve easily in combination with a specially formulated solvent, which allows for convenient, safe and painless removal. That's good to hear! Also, a hair model friend of mine recommended taking a good hair supplement to try and counteract any damage there might be. There is always a little bit, I think. I take the hair supplement Viviscal and it seems to do the trick.
Nowadays, the deciding factor seems to be simply about price. Pricing is usually based on several factors; the quality of the salon, quality of their products, the geographic location and the length of hair. Volume is based on each client's personal requirements. The total cost will vary depending on what you get. A full head, short to long application usually requires between 150 to 200 extensions. If you go to a good salon, you'd be hard pressed to get out of there under $1500. That's what my head of hair costs. Not cheap. But once you get them, they are addicting! I'm about to go on round two and my hair looks and feels fabulous.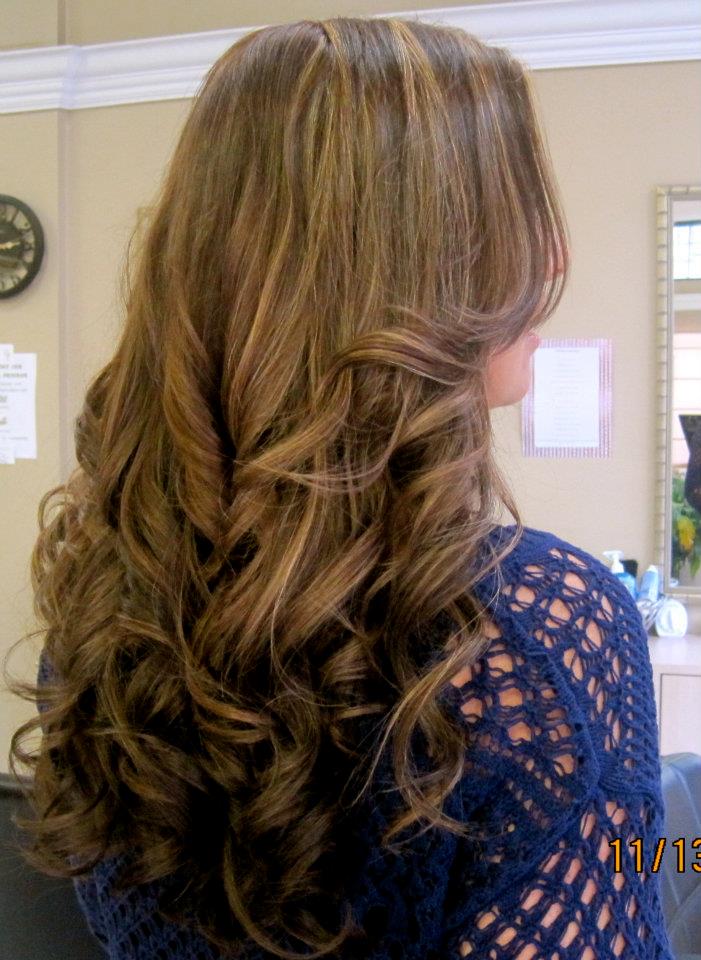 If you decide to go for "Awards Season" hair, make sure you go to a good salon, use good quality hair like I did and suck up the cost. Cheap hair is like a cheap pair of shoes. They look cheap.
I love mine and I make no apologies. *Flips hair*
Check your local TV listings and international magazines for more of Celeb Designer, Courtney Cachet's style ideas and tips! You can catch her frequent appearances nationwide on TV, where she dishes out all the latest in home and lifestyle! Keep up with her on www.courtneycachet.com or Facebook and join the conversation!
Popular in the Community