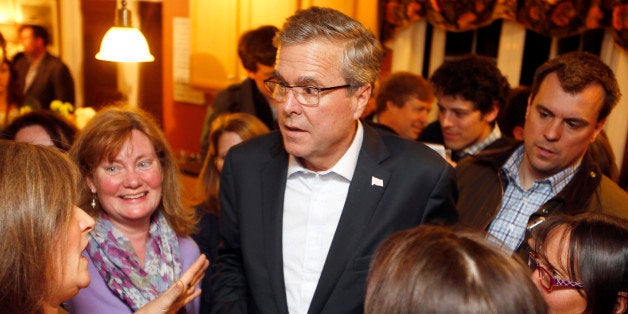 The real front-runner for the 2016 Republican New Hampshire primary has a surprising name: Undecided.
That's the key finding in a Suffolk University poll of 500 likely Republican primary voters in New Hampshire. The poll reports 24 percent undecided, but a closer look reveals that 55 percent were at first unable to name a candidate they would support. These results reveal less about voter preferences than they do about how much poll respondents know about potential Republican primary candidates: A majority of the potential Republican electorate in New Hampshire probably doesn't think much about the primary yet.
The 24 percent undecided the Suffolk poll reports is higher than what has been reported in other polls -- the HuffPost Pollster average for undecideds in New Hampshire polls is a bit lower, at 17 percent. But the way Suffolk asked about vote intentions indicates far more than 17 percent -- or even 24 percent -- of likely Republican primary voters are undecided.
Most poll questions ask for respondents to say whom they would vote for "if the election were held today," followed by a list of potential candidates. Instead, Suffolk first asked the question without any names mentioned. This is a stronger test of knowledge and support than the usual question with a list of names -- respondents can't just pick any name from a list, they have to know enough about a potential candidate to recall their name.
In this format, 55 percent of the New Hampshire likely Republican primary voters stated they did not know whom they would support. The poll then asked those 55 percent their vote choice a second time, that time with a list of potential candidates. Many selected a name on the second question, leaving 24 percent undecided -- a larger proportion than any potential candidate received.
It's not surprising that 55 percent of likely New Hampshire Republican primary voters don't know enough to name someone they'd vote for -- the Granite State Poll, a collaboration between WMUR-TV and the University of New Hampshire, reported in February that 85 percent of 346 likely Republican primary voters were still trying to decide where to place their support. Only 9 percent were leaning toward a candidate, and a mere 6 percent said they had definitely decided whom to support.
When might we expect the race to solidify behind a clear front-runner? Probably not any time soon -- remember what the national polls in the 2012 Republican primary cycle looked like. So-called front-runners peaked and declined in the polls repeatedly before voters settled on Mitt Romney in March and April of 2012. If that's any indication, we still have a year and several front runners to go through before we have a true front-runner for the Republican nomination.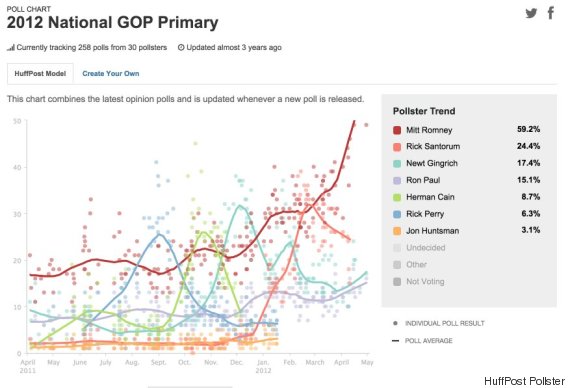 Yes, some recent news reports have used polling to crown "front-runners" in the Republican race, including Wisconsin Gov. Scott Walker, former Florida Gov. Jeb Bush, and even neurosurgeon Ben Carson, as the leaders. But the reality is that most Republicans don't know who they would support, and many aren't even thinking about the race yet.
Calling all HuffPost superfans!
Sign up for membership to become a founding member and help shape HuffPost's next chapter
BEFORE YOU GO
PHOTO GALLERY
Rand Paul Trolls 2016 Candidates