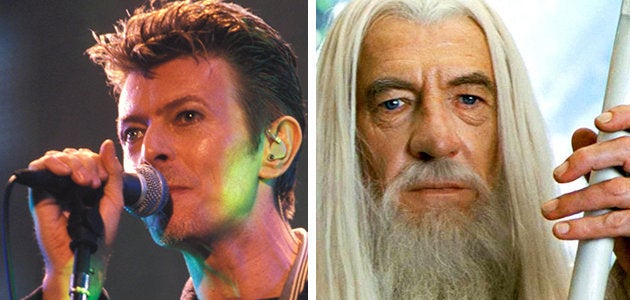 Earlier this year, Dominic Monaghan, who plays Merry in the film series, confirmed to The Huffington Post that he did in fact see Bowie at the casting agency.
"David Bowie came in and signed his little list and went in. And I'm assuming he read for Gandalf. I can't think of anything else he would've read for," said Monaghan.
What's this, precious? David Bowie could've been Gandalf?
The story has always been murky. The rumors were that Bowie wanted to actually play the role of Elrond, and that he approached the studio. So what's the truth? Did he audition? Was he turned down? Is there life on Mars?
So many questions. Now, we also have answers.
HuffPost spoke with casting director Amy Hubbard in honor of the 15-year anniversary of the release of "The Fellowship of the Ring," and she finally revealed the real reason Bowie wasn't in the trilogy.
He was just too busy.
Hubbard, who worked on all of Peter Jackson's "LOTR" and "Hobbit" films, said Bowie never actually had a formal audition. He didn't have time.
"He was unavailable," said Hubbard. "It was a very quick conversation with the legendary Chris Andrews at CAA. I do believe that [David Bowie] went over and played for everybody at the Millennium party. That would've been New Year's Eve in the year 1999, which was when the films were being shot. He went over and entertained everybody, but he never auditioned. That's for sure."
Hubbard confirmed Jackson was interested in Bowie possibly taking on the role of Gandalf. She explained, "We approached him. I'm pretty sure it was Peter Jackson's idea in the first few weeks that we got going. It was one that he'd always wondered about, and we rang Chris, and [Bowie] was far too busy."
The movies required years of commitment from the actors, so it makes sense that a lack of time kept Bowie from being in the franchise. After all, that's the reason Nic Cage supposedly wasn't in the films, too.
Now, it's hard to picture anyone but Sir Ian McKellen playing Gandalf. The actor made the role so famous that he told HuffPost people approach him about it every time he goes out.
Still, who knows what would've happened if David Bowie found the time? Imagine if he could've been a Middle-earth hero. Just for one day.

Hit Backspace for a regular dose of pop culture nostalgia.
Before You Go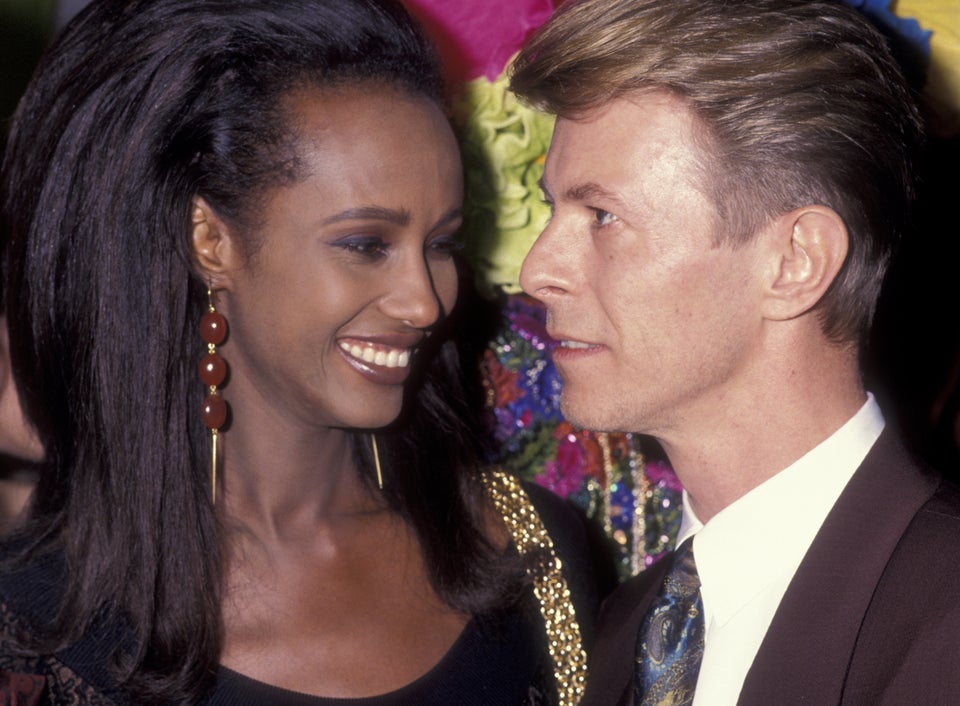 Iman And David Bowie Through The Years
Popular in the Community