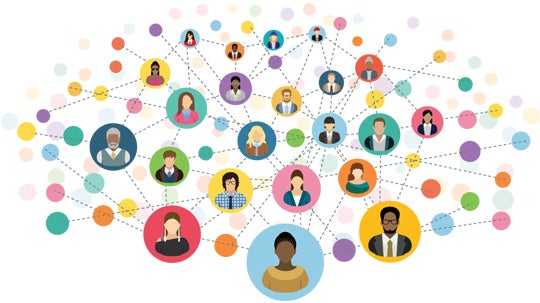 Almost 9 months ago the tech industry got a lot of attention from a blog post that Susan Fowler wrote about her experience as a female engineer at Uber. This prompted tons of discussion on what being a woman in tech is like, the role that HR plays, and the progress toward gender equality in the workplace. But the unfortunate truth is that this has been happening long before Susan hit publish. Over my 5 years in Silicon Valley I heard stories of women being pushed out of roles due to personality clashes. Women being asked out during their interviews by their interviewer. Those who did not start coding since age 10 like their male counterparts, have accents or were overweight given negative feedback in the form of questioning their commitment, difficult communication, or had too loud of a personality. Women not feeling welcomed to return to work after taking maternity leave. The sad reality is that much of this can be applied to any industry, not just tech.
The good news, however is that all of this has prompted a nationwide discussion and tech companies are paying attention. If you search on LinkedIn you will find that most have now appointed Chief Diversity Officers, often high level executives with numerous years of experience in managing people and rallying groups together Bozoma Saint John was hired this summer as Chief Brand Officer at Uber. Other companies like Google have landing pages dedicated to diversity and some go as far as releasing reports on diversity stats like Facebook. (Hint: if you don't see reports at other companies, it typically means they are too low to make public.)
All of this boils down to companies focusing on hiring more women and underrepresented minorities to their companies, and the fastest way to do so is by hiring right out of school. 18% of Computer Science majors right now are women and though we want this to be higher it is still a start. So why do companies struggle so much with diversity hiring?
Paralleling it to a race, it's because they are focusing on the finish line but not the months of training to qualify. In real terms, everyone wants to show the end result: that they have suddenly increased their percentages by 30, 40, or even 50% for both women and ethnic diversity (the latter often still in single digits) and are investing tons of money and resources to hire (ie recruiters), but you can't just magically get there.
Companies need to build community. As someone who's traveled extensively to schools around the country for recruiting events, I was shocked to learn that the tech presence is still predominantly in the Bay Area. This is clearly a disconnect because companies spend (at least) tens of thousands of dollars each year to send teams to the East Coast to attend career fairs and conduct interviews. But beyond that? Not a ton. We need more conferences, roundtables, tech talks and meetups to build community. As Shonda Rhimes says, we need to find our tribe.
Thankfully many schools have taken more initiative to help build community. This weekend I was part of the 1st inaugural WiCS WIT conference with speakers from the Engineering Department & companies from around the Boston area. Harvard hosts WeCode every spring that brings together women from around the country to host keynotes & workshops. In April I attended AthenaHacks at USC, an all female hackathon to bring together ideas and collaborate. There are certainly more examples of these at schools, but my hope is that companies will take note and participate in greater degrees.
And ultimately, we are not diversifying tech (or any other industry for that matter), we are normalizing it because this is the new face of America.
REAL LIFE. REAL NEWS. REAL VOICES.
Help us tell more of the stories that matter from voices that too often remain unheard.
This post was published on the now-closed HuffPost Contributor platform. Contributors control their own work and posted freely to our site. If you need to flag this entry as abusive,
send us an email
.