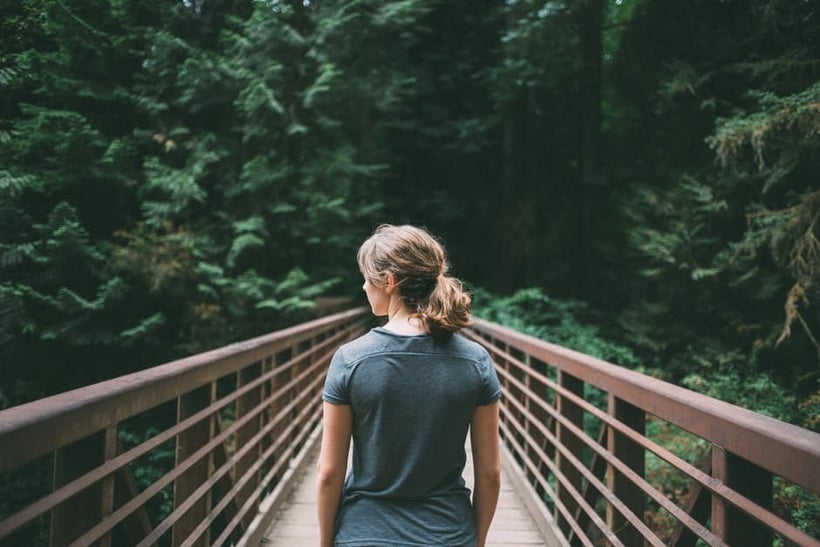 You are 45+ years old with an enviably successful career, but your love life is not.
Because of your experience as a more mature woman, you're not someone to be fooled anymore. You are no longer at an age where you would want to put up with a man less than perfect for you.
But since you believe that finding such a man would be pretty much impossible, you are not doing anything to find him, even though you know that you have a lot of qualities as a woman.
As a matter of fact, you are pretty sure that plenty of guys out there are probably looking for such qualities. In your heart of hearts, you know that they are plenty of guys out there looking for a woman just like you, but that doesn't make the task of finding your man any easier.
Every time you think about your relationship situation the same questions keep coming back
- Is it crazy to believe that I can still find passionate love at my age?
Well, let me give you my professional advice on the matter, which I am sure will help you answer these fundamental questions.
Considering the number of single men your age range looking for women (and believe me if I tell you that the pond is full of fish), your age is not the issue at all.
The fact that you're 25, 45 or 65 years old is absolutely not the issue when it comes to finding men who would want to date you, live with you and even marry you.
So it's not that there isn't a huge market to dig into, so to speak, but the problem is how to go about finding someone that is worth your time.
After all, finding love is not that easy, is it?
Not only you have to find someone you are attracted to, but who has all the qualities that you are looking for at the same time.
What you want is a perfect balance between body, heart, and soul. And in this regard, women are way more difficult after 45 than they are at 20 or 25. And that's a good thing.
When you're in your twenties you are 10 times more likely to let your heart take over your head. You easily become infatuated with someone's looks and charisma even if you're not crazy about their true personality.
What came first when you were in your twenties often times comes lasts when you're 45+. And again, that's a good thing.
You are more perceptive and intuitive, but most of all, you know way more about what you want and what you don't want.
However, you still don't have all the answers you need and you still don't know how to go about finding that diamond.
If this is you, there are three main questions you need to ask yourself.
1) What image do I have of myself today?
2) What negative feelings are standing between me and the man of my dreams?
3) Is there something I could do to find out?
Truth be told, many women, and especially single women have a negative image of themselves.
In the back of your mind, you are telling yourself that there is a reason why you're single at this time of your life, and that reason has got to be a negative one.
In turn, those negative thoughts about yourself are generating some negative feelings that are literally standing between you and the type of man that you want.
If this is you, you must understand and believe that there is a strong relation between how you feel about yourself and the type of men you are attracting.
If you want to find someone at the top of your expectations, you must learn to get up there yourself first, because as long as you're standing at the bottom of the ladder of emotions you are going to meet the type of men that are standing there as well.
Once you come to understand the importance of bringing your self image up, and working on it, you are going to be amazed at the type of men you are going to meet.
Don't stay at the bottom of the emotional ladder if the man of your dreams stands at the top. get up there and have fun finding him, no matter how old you are.
REAL LIFE. REAL NEWS. REAL VOICES.
Help us tell more of the stories that matter from voices that too often remain unheard.
This post was published on the now-closed HuffPost Contributor platform. Contributors control their own work and posted freely to our site. If you need to flag this entry as abusive,
send us an email
.