New Yorkers' concerns about an increasing homeless population may be justified to a certain degree, according to a new study. 
That appears to be a primary concern for a vast number of New Yorkers.
While New York City's most recent point-in-time count found that the number of people sleeping on the streets has actually declined, experts say that ascertaining an accurate figure remains a challenge. On a single night in February, Homeless Outreach Population Estimate (HOPE) identified 3,182 people sleeping on the city's streets, in the subway or in other public areas, a 5 percent drop from the year before. 
It's possible that it may just appear that there are more homeless people, since they're moving to areas of higher visibility. 
Stephen Eide, a Manhattan Institute fellow and author of the study, says the HOPE figures can't necessarily be trusted.
For one, wary homeless people often know when the annual manual count takes place, and try to avoid being detected, the report noted. One of the other main pitfalls is that the count is conducted mostly by volunteers, not licensed social workers or police officials.
Regardless of what the actual figure is, officials and experts across the board say that it's too high. Based off of its research, the Manhattan Institute report is now urging the city to devote more funds to specifically supporting unsheltered people on the streets to reduce that statistic.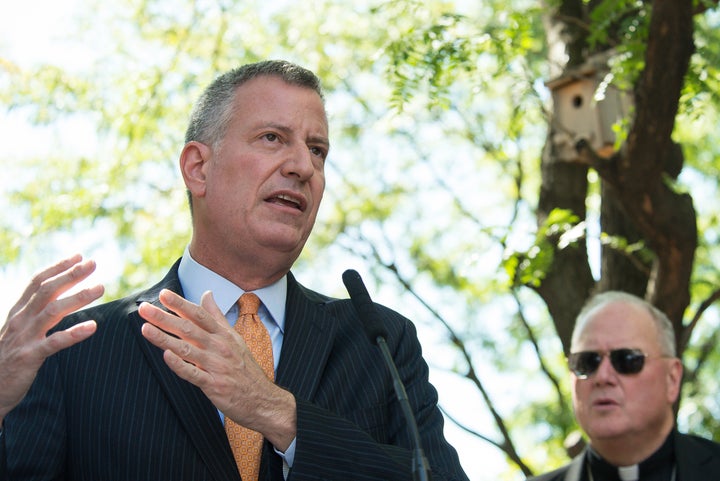 After analyzing the city's expenditures, the report found that the Department of Homeless Services (DHS), for example, the agency that's primarily responsible for handling the issue of homelessness, devotes a modest proportion of its budget to people on the streets.
DHS has a network of 255 emergency-lodging facilities.
Of the agency's $1.2 billion budget, just $40 million is designated for outreach, drop-in, and reception services, according to the report.
De Blasio's latest programs also have a pointed focus on people currently living in shelters.
De Blasio also announced in November that he would act independently from the state and commit $2.6 billion to providing supportive housing to homeless people. Those 15,000 units will be designated for domestic abuse victims, veterans, drug addicts and those living on the street, according to the Associated Press.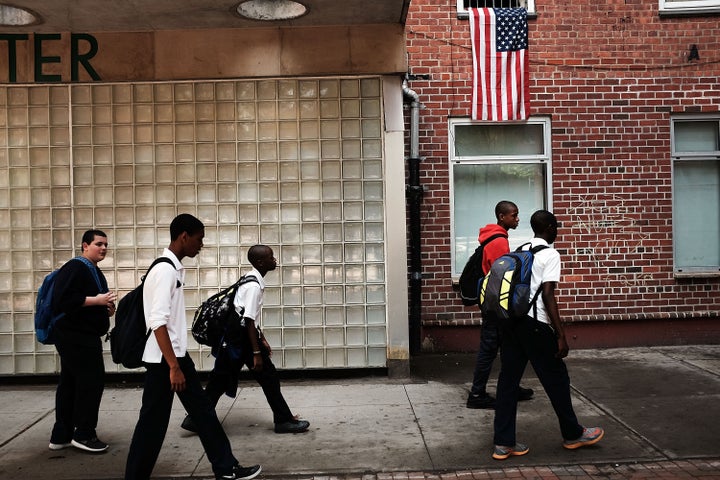 But Eide argues that people with mental illness should be given priority, and the bulk of, such supportive housing. The report notes that supportive housing was initially conceived as a way to keep people with mental illness out of prisons and off the streets.
In addition to more effectively addressing the needs of people with mental illness, the Manhattan Institute suggested a number of strategies that could help get people on the streets into stable housing.
Eide recommends conducting two annual counts of homeless people, led by paid professionals who are well-versed in the needs and concerns of people on the streets. He also urged the New York City Housing Authority (NYCHA) to stop giving preference to families in shelters. According to the report, many of NYCHA's units are occupied by middle-income families who remain, on average, for 22 years. While some advocates object to this method, the report supports breaking up encampments and penalizing such offenses as urinating in public to discourage people from choosing the streets over shelters.
PHOTO GALLERY
Artist Redesigns Signs For Homeless People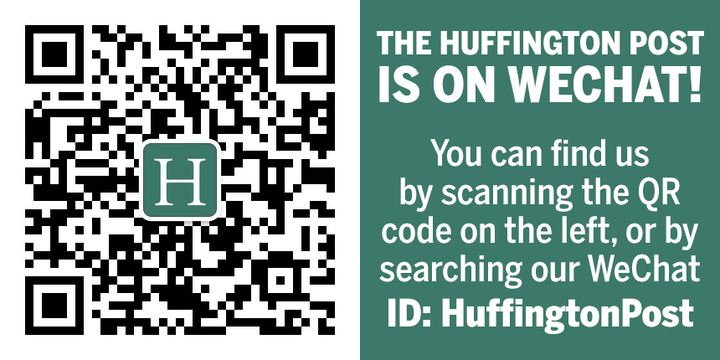 Calling all HuffPost superfans!
Sign up for membership to become a founding member and help shape HuffPost's next chapter