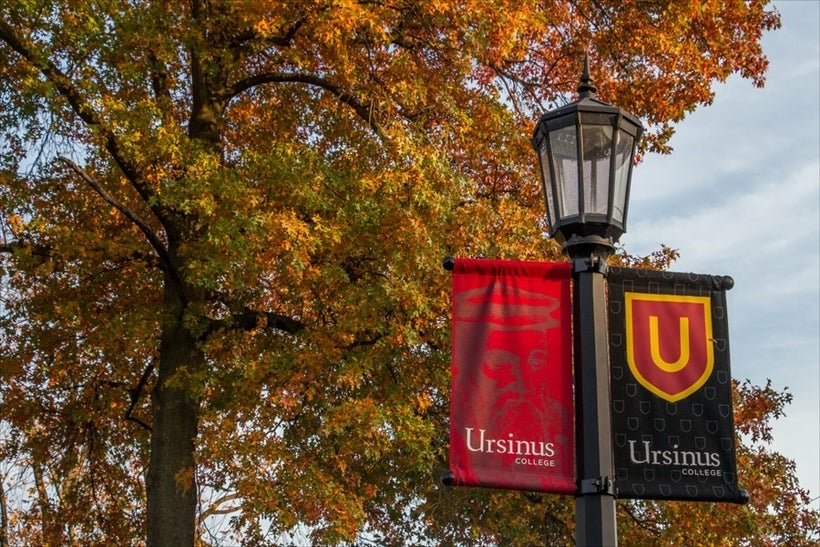 Ursinus is among 40 "Colleges that Change Lives," a designation that makes us proud. But to truly understand and reflect on what that means, I'd like to share the inspiring words of one of our current students.
At a leadership dinner held during homecoming weekend, Susie Zelaya-Rivera '19 eloquently explained why Ursinus means so much to her. "For the first time in my life," she said, "I navigated a path that many children in my community were told was unrealistic or unachievable."
It's not difficult to understand why. Susie and her family came to the U.S. from El Salvador when she was 10. They settled in our nation's capital, where Susie took it upon herself to translate for her parents in doctor's offices and schools.
And at Ursinus, I have met people of many races and faith traditions, socioeconomic backgrounds and geographic locations. Susie's is just one story of many. We owe it to Susie and her peers to foster an inclusive environment where every person, regardless of where they come from, can thrive and we're making that a priority through our new Institute for Inclusion and Equity.
I've learned that creating an environment that values access isn't easy. Continuing to build a climate that appreciates all our differences will require persistence on all our parts, and especially mine as college president. As Susie said, "I have learned that dreams aren't achieved out of thin air, but through pursuit."
When I hear stories from students like Susie and from alumni about how Ursinus has influenced them, it's apparent to me that these stories are far less pretentious—and far more meaningful—than those I've heard from graduates of other institutions. Susie sets an incredible example: she came to Ursinus as a FUTURE student, which allows high school students to do research at Ursinus before their first semester of college, and is now passionate about solving health disparities.
Through our Bonner Leaders program, the Parlee Center for Science and the Common Good, the Melrose Center for Global Civic Engagement, and more, we aim to build bridges to higher education. Our students can be involved in Peace Corps prep, sustainability efforts, and with the Crigler Institute. The great part of being at a place like Ursinus is that you can do something here that you've never done before.
And the four questions of our new core curriculum aim to instill a fundamental, life-altering curiosity in our students and a hunger to learn more about their world. As a scholar and teacher, I know that the need to learn drives persistence; we continue to investigate complex questions because we want to know more. It is an honor to help inculcate this ethos at Ursinus.
Now, I better understand why we are characterized as one of the nation's "colleges that changes lives." Susie often speaks about the resilience and compassion that her family taught her—values we hold dearly at Ursinus. But what we really do at Ursinus is raise expectations. We challenge students to elevate their game and to realize that no goal is out of reach.
The cost of college is high for a simple reason: it's worth it. The price reflects the high value it imparts to its recipients. In raising expectations, Ursinus is changing lives.
Calling all HuffPost superfans!
Sign up for membership to become a founding member and help shape HuffPost's next chapter
This post was published on the now-closed HuffPost Contributor platform. Contributors control their own work and posted freely to our site. If you need to flag this entry as abusive,
send us an email
.