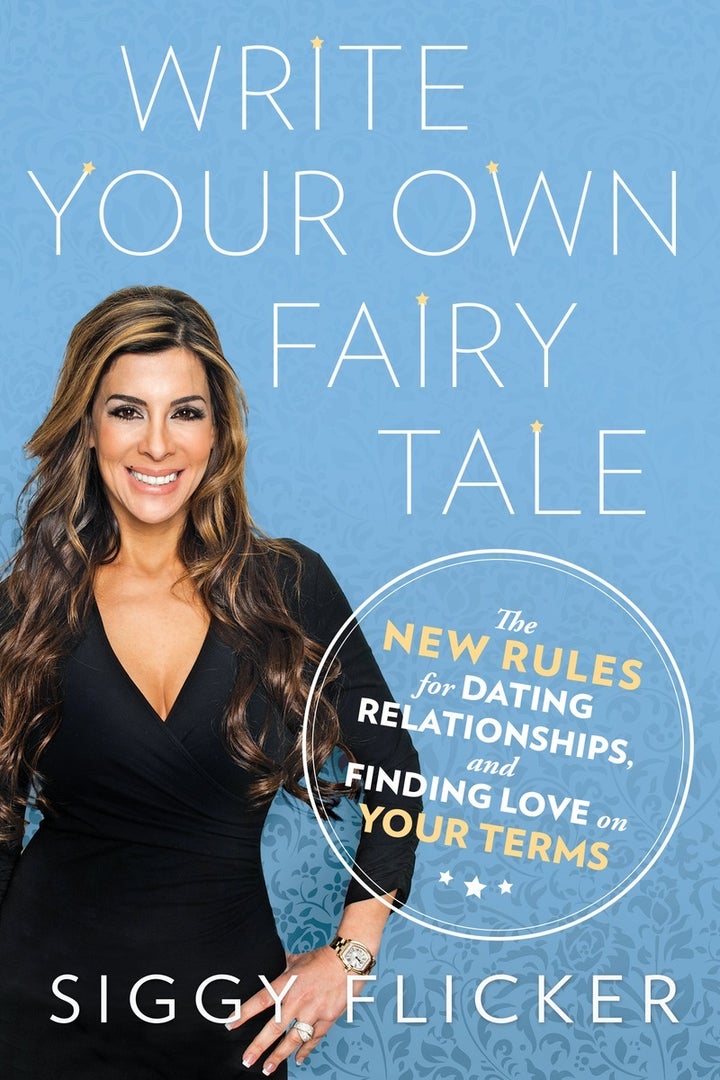 I'm loving Real Housewives of New Jersey this season. The characters seem to have totally forgotten that there are cameras all around them, the emotions are raw - and at times, wild - and most notably, it is centered around a woman who has just returned from "camp" (Teresa Giudice's euphemism for prison). Unlike this past season of the Real Housewives of New York City, I didn't feel there was a Bethenny puppeteer with an invisible clipboard saying "Take 1, move it along, Take 2, drop the bomb, get emotional reaction, next sucker-punch!"
Everything seems to be more organic this time around and I especially felt this vibe when interviewing two of the new cast mates this season, Dolores Catania and Siggy Flicker. The two are best friends in real life now and their very authentic relationship actually developed through the show. Dolores, of Italian descent, is the co-owner of several New Jersey gyms. She hails from Paterson (NJ) originally, and she knew Teresa Giudice and her family growing up. Her wealth reportedly comes from successful real estate deals with her ex husband Frank, who she maintains an amicable friendship with, and who currently helps to manage her finances (This was actually a point of concern for her friends on the show who feel she should be independently, financially savvy, and not rely on a man. However, Dolores respects Frank for his business acumen and has the mindset of "if it aint broke, don't fix it.") With Siggy being the sidekick to Dolores this season, "female empowerment" seems to be a newly highlighted focal point for the otherwise more traditional women of the Housewives franchise (In addition to NJ, in the U.S. alone, there is NYC, Atlanta, Potomac, The OC, Beverly Hills and Dallas).
In the past, Dolores worked as a corrections officer and then as a surgical technician before going into real estate and becoming the owner of multiple fitness centers. Siggy, famous before Housewives as a "relationship expert" and author, is one of those who encourage financial independence as well as independence in all arenas. She is of a strong, assertive Israeli background and is the daughter of a Holocaust survivor who authored 10 books on the subject and who is active with Yad Vashem (the famous Holocaust museum in Israel).
Siggy (short for the Hebrew name Sigalit) and her husband Michael Campanella picked themselves up quite literally by their bootstraps (he had to sell a past business, then became a car dealer and is now a hugely successful car dealership owner) and are down to earth about the life they have today and the importance of family and faith. Siggy's candor not only includes discussing how she and Michael worked hard to get where they are, talk of bringing together kids from their previous marriages, but allowing her first moment on camera to be post face-lift. She unabashedly let viewers see her slurping from a straw while her face was covered in bandages.
With help from my fellow "Whispering Alenes" (hint: a secret Facebook group wrapped in a riddle, wrapped in a glass of wine and a GREAT podcast. You can email me for further information), I put together some questions for both Dolores and Siggy as I tried to really pinpoint what it is about this season that is truly epic, and what will go down in the Annals of Reality TV History.
My interview with Dolores
SW: What made you decide to do the show now? You've made some minor appearances (in Season 1) and you have been friends with many of the cast members.
DC: The timing was just right this time around. I have a history with these girls and had known Teresa for over 20 years, Jacqueline I knew for about 12 years and though Siggy is brand new, we bonded right away. You can catch glimpses of me on Season 1 because I was friendly with Dina Manzo and I'm close with Caroline Manzo and family - We actually just went grocery shopping a little while ago. I grew up in Paterson near Teresa and though we weren't in school together, I have a distinct memory of Teresa getting dressed in my house when I was pregnant with my daughter Gabby (who just turned 21). She got into these short shorts and was getting ready to go out to the club Temptations. I wasn't really getting out during that time as a young mom but I branched out in my 30s and got to know Teresa and her friends, like Jacqueline, Dina and Caroline (now, some of the social dynamics have changed, including family estrangement between sisters Dina and Caroline, but Dolores maintains independent relationships with these women). .
SW: How has the show impacted you on a day to day basis - as far as recognition by fans and whatever else may come with the territory?
DC: Actually, there are a lot of men claiming their wives or girlfriends made them watch the show who come up to my ex husband to praise how we've been able to divorce so amicably. Siggy also has such an amicable divorce from her first husband. And women come to me and ask about this, but Frank has really gotten that question and been recognized.
SW: I know that you were engaged to someone not featured on the show and that you broke off the engagement last year. You and Frank are pretty close, but is he involved in a relationship of his own currently? Are your respective new relationship partners able to handle the fact that you are close exes? (Alicia Jones and Sharaya Khouri of the Whispering Alenes had some input in developing these questions)
DC: It never works out when a new partner does not understand the dynamics between Frank and myself. Frank has been with his wonderful girlfriend for 12 years now and the relationship we have is great. If she can't go somewhere with him, she'll ask me if I'd like to attend because she completely understands it's a friendship of 2 people who will always have kids they share. His girlfriend not only accepts that there's a family but she embraces it and we all have a good dynamic - all around.
In most marriages, people may grow apart, like with much older people for instance, if they're not screwing, they're still very close. Frank and I are not married and obviously not involved beyond being good friends and co-parents as well as partners in business. He called this morning to see how I'm doing & I sent him a pic of my butt because I just had work done yesterday - but this is completely normal for us. We had a very difficult time years ago and I had a lot of pain and anger to deal with. I mean, he cheated (he is not with that woman now, Thank God) and ended up leaving us right before I was supposed to give birth. It took a lot of blood, sweat and tears but we were able to work it out. It certainly wasn't always easy or anything like it looks now. In addition to getting angry and getting all that stuff off my chest, I learned that biting some things back also helped - when I reflect now in retrospect, I'm happy for some of those things I bit back. I stood on my own two feet, I got out of the marriage but there are certain things that weren't worth fighting about and I'm honestly glad to have exercised the appropriate and necessary restraint because we have the friendship we have today.
SW: One of the Whispering Alenes discussed with me that you rely so heavily on your husband to help you sort out finances. Teresa got in trouble that way and Siggy's personal mantra is that a woman has to be on top of her own checkbook. They also wondered: Did Frank support you while you were engaged to your ex fiance? (Fellow W.A. Sara Sherkey Fox contributed to the latter part of this question)
DC: I've been waiting for someone to bring that up!! It's actually always been a reciprocal thing with finances and we have helped each other. When one of us is up, the other has been down. And no, when I was engaged, I worked with my ex fiance in a successful dental business. When the relationship ended, we both wanted to separate ourselves from the business. Between the two of us, Frank and I, there were times when he needed my help with finances and other times (like now, starting a new gym as seen on the show) when I've needed his help. I was a single mom for 17 years and basically raised the 2 kids primarily by myself. There was a lot that I handled on my own . I also went out and got myself an education while my kids were young. There were times I worked nights. Basically, Frank and I have always found ways to support one another since we have been divorced, and essentially, since we've both been single parents. You see that Siggy is concerned about me, but I make it clear in my testimonial on camera that the system I have going with Frank is working for me, and I am also working professionally! My business partner Maz and I opened a new gym which is shown on RHONJ.
SW: Yes, this brings me to my next question: We see that Maz is annoyed because you didn't show up for the first few days of work at the new gym. What was going on?
DC: Many things were going on at that point and they hit me SO HARD. I was carrying my dog around with me everywhere, I had to because this dog - who had been with me through everything - was dying. I just could not leave him at home to die, and I couldn't take him with me so I stayed to take care of him. From that and from the relationship with my ex fiance which had ended (filming began before Christmas), everything felt overwhelmingly like it was coming to a head. I felt a tremendous amount of loss. But I more than made up for it to Maz when I came back to work. Now I'm at the gym all the time.
Siggy "gets" Dolores and Dolores appreciates Siggy for the very quality she possesses of not easily "getting over" her friends' struggles. Sometimes in life, friends have a limited amount of compassion for a situation before they think the other person should move on, no longer dwelling on a problem. Siggy has an infinite amount of patience and she's there for her friends as long as they are feeling in distress, says Dolores.
"A close friend of mine recently passed away," Dolores adds, "and Siggy got me out of the house, she got me tickets to accompany her to The Steve Harvey Show and took care of EVERYTHING! She calls me daily to see that I'm OK and she's never 'over it' for others when they're still hurting!"
This now brings us to the interview with Siggy:
SW: Siggy Flicker, I used to watch you regularly on Wendy Williams as her "relationship expert" and Wendy always says that going on a Housewives show is like the kiss of death. I was surprised to see you as a Housewife, but also happy that I sort of "knew you." What made you decide to become a Housewife?
SF: I always felt that Bravo is the best network and that there is no other platform like the NJ Housewives for me to get my message across. All of the NJ Housewives (with the exception of Dolores) have husbands who are their number 1 priority just like my husband is mine. It was a dream for me to be a part of Bravo because my message as a matchmaker and a relationship expert is a powerful one. I feel that Bravo and the Housewives is the perfect platform for that message. To have viewers see: This is Sigalit, someone who didn't always have it easy, someone who had to wait tables in order to put herself through Monmouth University, someone who really struggled to get to where she is today - That is a powerful message. If you see me on Wendy or the Steve Harvey show and you see a Chanel bracelet on my wrist, you don't get to hear about the hard times that came before the success. On RHONJ, I am open about the hard times. I am open about my previous marriage (my ex and I are on great terms and we are good friends). I am open about any struggles that Michael (my husband) and I have and you get to see my flaws, how far from perfect I am and that I'm a real person. The other part of it is that I'm proud to step on to this show which started about an Italian family and now, here I am, a Jewish woman, a daughter of a Holocaust survivor, bringing my heritage and my desire to get more connected to that heritage onto the show.
SW: Your debut on the show included the aftermath of a face lift, bandages and all, sipping through a straw. Viewers who I spoke with LOVED your candor and refreshing authenticity. The hosts of a podcast I listen to found it to be hysterical. What were your thoughts about going on camera post surgery and the timing of it all?
SF: I knew that I was filming but I didn't care. I had the appointment and knew my face would be swollen for quite a while during filming, but I am an open book. I wasn't going to hide it or wait to have it. I had no idea how people would respond. All I knew was that I had to be my authentic self.
SW: You are the peacemaker this season, you try to broker the interventions between cast mates and serve to help weather any personal storms between the ladies. How do you seem to keep your head above water?
SF: Wait until you see this coming Sunday's episode! I don't remain so calm. A lot will be happening, but this is RHONJ and I'm authentically myself. When the camera stops rolling, we are still talking. I'm not on this show to be an authority, but as a human. It's innately this way because of my experience: I can help somewhat, but I also care to make things as good as they can be. What's refreshing about this season is that we all have lived. Teresa was away at "camp" and she had a an experience that she learned from. I learned from not coming from riches and having to work hard to get where I am now. When I first moved to Tenafly, I shared the home with my parents so they could help out and assist with getting Sophie and Joshua to school. Though I grew up in Cherry Hill, NJ, I lived in Florida for a while before Tenafly and I had a house there with my ex husband. I felt that I had everything there but the love I needed. I had to start over after the divorce and with the move to Tenafly. There were people who were snobby to me then as the new, outspoken divorce from Florida who wasn't rich. Now some of those people want to be friends, but for me, friends are people who are with you when you're down as well as when you are up. I just can't welcome those same people who snubbed me into my inner circle! People who feel superior to others are really just insecure. We all come from the same place and we all go back to the same place! I think as it relates to "calm" and the "calm" that people may see when watching me on the show: I have chutzpah which drives charisma and I believe in the power of ME. Michael and I have the love which has made me feel like I've been floating for the past 10 years. When we had no money, we had this same love and I think this is the type of love that keeps you grounded and keeps you calm.
SW: You seem to see the good in all of the other ladies, even as there is drama unfolding (between former friends Jacqueline and Teresa, between Teresa and her cousins Kathy and Rosie).
SF: Now that Melissa and Teresa are not just sister in laws but friends who are in a really good place, the desire is to get everyone else - like Kathy and Rosie with their cousin Teresa - in a good place. I have some thoughts here about why I love and defend my good friend Jacqueline which I will save for the reunion.
Personally, (as far as the whole cast) I think the show had gone dark enough in past seasons! That's just my opinion and now, enough already! I'm a Jersey girl and I wanted to show who I am and have fun with all these ladies. I am close with all of them. Dolores is my best friend, but I'm close with the others. Teresa and I just got off the phone an hour ago because we were trying to plan our spring break together. I am friends with this cast off camera as well as what you see on the show. (This is also in response to fan Gina Law's question about who Siggy hangs out with off camera)
SW: Have there been any negative consequences of doing the show?
SF: Not really, but Andy Cohen did point out to me on Watch What Happens Live that I had one significant "Twitter War." And I said "yes, due to Antisemitism!" I don't regret my Twitter war at all because you can say what you want about me, but when you say something about me and attach it to me being a Jew, you better believe I will respond. I'm proud of my Jewish heritage and I'm celebrating that heritage as you see on the show (trying to do Friday night kiddush and observe more traditional customs).
SW: From my Alene friend Kitza Brooks: Do you think Bethenny was right about Jules making a mockery of/misrepresenting Jewish women? I happen to have loved Jules and wish I had been able to interview her.
SF: Absolutely not! I didn't agree with Bethenny. I thought Jules was adorable and brave! For any woman to talk about her Judaism on TV, I think it is an admirably bold thing to do because of the comments that float in cyberspace. I thought Jules was fun and I took no offense as a Jewish woman to anything she said.
SW: Me neither! I love her and found the Jewish stuff to be humorous and cute. Speaking of those who clap back on Twitter, I heard a rumor (from a fellow Whispering Alene named Alisa Lannon) that you are a Trump supporter -- With all due respect...well...uh...say it aint so!
SF: (Laughs) As of now, I don't plan on voting because I don't like either candidate and wish there was a third option. I'm waiting for the debates to end and see if anything is said to make me change my mind, but both candidates are NOT good! I will say " I'm not with her" as a proud Jew and as a proud American. My feeling on Hillary is: once a liar, always a liar. The thing that bothers me the ABSOLUTE MOST about Hillary is what happened with Benghazi. I'm a mother who is obsessed with my children. They're everything to me and if I were to put my son on a plane to Benghazi and he didn't get help like those soldiers didn't get help, that would be the end of my life!! What happened in Benghazi - forget all the other proven lies told by the Clintons - is something I can NEVER get over as a parent.That said, Trump frustrates me like when he said that John McCain is not a war hero, I was ready to smash the TV! Unless I hear something groundbreaking in the debates, I'm just not voting this year.
SW: This last question comes from Whispering Alene Alicia Jones: How do you think the Giudice girls will fare from the 2 consecutive prison terms (first mom Teresa served a year and now Joe Giudice is serving his 3.5 year sentence)?
SF: It's very hard for those girls but I always see the glass as half full. Gia takes care of everyone and makes sure that her sisters are dealing with things well. She has really grown up and helps her mom tremendously. Milania is full of drama but she brings entertainment to the family and makes them laugh. Gabriella grounds the family. She's so into her schoolwork and her soccer and likes to be everywhere on time and never late. Audriana is like a light fairy who bounces and dances everywhere and does cartwheels and their mom, Teresa, manages them all so beautifully that even while Joe is away (currently serving his 3.5 year federal prison sentence), they are so tight as a family unit. Teresa is so focused on her children and it's obvious she cares about her kids and raising them right more than anything in the world. They are powerful women, each and every one of them, and I think that although it's tough they're going to do alright because they're so strong. I didn't know Teresa before but I love her. I don't care where she came from! She did her time, now leave her alone!! She's doing a beautiful job of caring for her family and keeping it all together. She is a tremendously strong woman, especially in light of what she's gone through and now, as the sole parent managing everything with her four daughters.
The Real Housewives of New Jersey airs on Sundays at 8pm EST/PT and 7 CT. You can catch up by watching On Demand on your TV, or through the Bravo Now mobile app which is available through iTunes.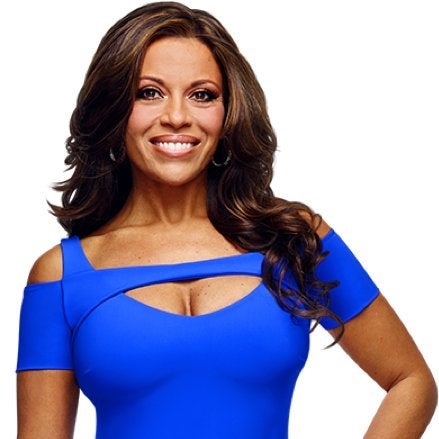 Related
Popular in the Community