Make America Great Again, the new American reality show, is now officially set to debut in January 2017.
Donald Trump has now landed the leading role, as commander-in-chief.
The pilot previews were visceral. The disparaging content proved harmful for all audiences. Viewer discretion was advised from all sides, but the show has now made it to prime time, with a four-year contract secured.
And now, willing or not, we're all a cast of characters in this unfolding drama.
The plot twists have been dizzying for all spectators. Even fans of the genre aren't entirely settled.
The writers of the show were crafty. They ignited fear. They incited hatred. They know when people are scared, they get baited. Primitive instincts are powerful.
Some have already changed the channel--it's simply too much pain to bear. That a man who has marginalized so many human beings could be in this position of power is inconceivable. Serious shockwaves.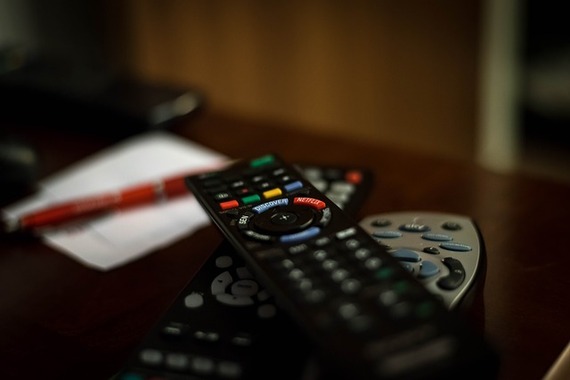 Tuning out won't cancel the show. The unfolding drama becomes even more unsafe when we standby and do nothing. While the lead role has been named, and the script haphazardly sketched out, there are tons of parts up for grabs. Pick wisely:
Ally-Stand in solidarity with those most likely to be written off the show because of their skin color, ethnicity, gender, sexual orientation, class, age, ability, religion or other identities. Link arms and don't let go.
Stunt person- Look for every opportunity possible to disrupt the unfolding plot. Use your ninja skills wisely. Fight with love, not weapons. We need to build bridges, not blow them up.
Extra- Be a bystander in the background. Deny ism's, privilege and power exist. Remain silent when anyone "different" is tossed aside or brutalized. Become concerned only when something directly interferes with one's own interests.
Peacemaker- Seek common ground with friends and neighbors across the world. Do everything possible to understand the beauty of our shared humanity. Reject poverty, discrimination, violence, incarceration, poor health and educational outcomes as inevitable forces.
Peanut gallery-Complain about the entire show--the actors and actresses, the set, the staging, the plot, but take no steps towards change. Commiserate to every extent possible. Criticize everyone, but do nothing constructive to break free.
Our new reality show has debuted. Our kids are watching. The whole world is watching. We must respond to this casting call wisely. We can't change the channel, but maybe there's a way to change the plot.
REAL LIFE. REAL NEWS. REAL VOICES.
Help us tell more of the stories that matter from voices that too often remain unheard.