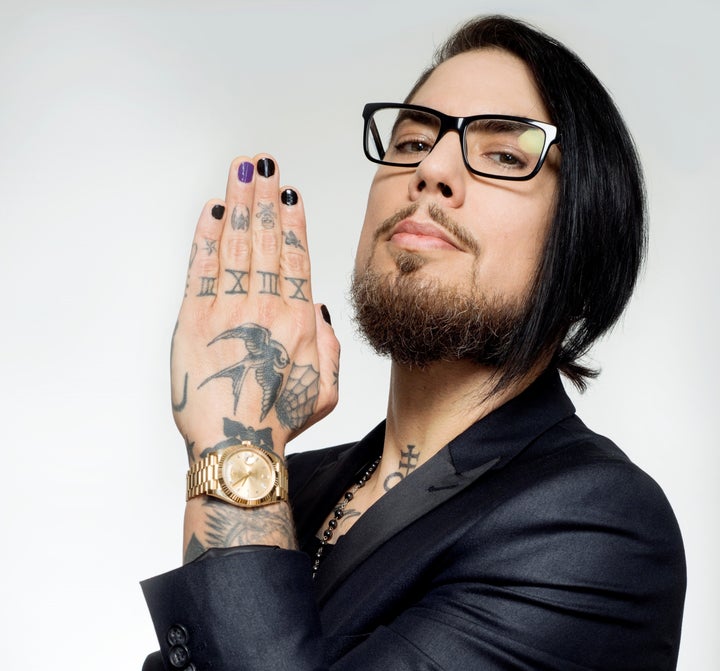 "One in four women in the U.S. has experienced serious physical violence by an intimate partner.  Most of this violence is committed by men." says Liz Roberts, deputy CEO of Safe Horizon, the nation's leading victim assistance organization. Too often, these same men also abuse the children of their female victims.
I should know, it happened to me.
In 1983, my mother was murdered when I was just 15 years old. In my documentary "Mourning Son," stories unfold surrounding that tragedy. There was one particular event I had kept quiet about for most of my life.
My mother's ex-boyfriend had threatened me with a gun and handcuffed me, leaving me terrified and helpless as I heard yelling and physical commotion downstairs between my mother and him. The crippling fear I felt as a child during this moment is unforgettable. That type of trauma is something no child should ever experience. The sad reality is that more than 3 million children in the U.S. witness domestic violence in the home every year. Most are powerless to do anything about it. As was I.  
[My mother's ex-boyfriend] couldn't handle rejection. His actions forever changed a family.
We have to be their voice. The burden should not be put on children to either come forward or suffer in silence. As adults, we need to create safe spaces for kids and teens to talk openly about domestic violence so a child who may be experiencing or witnessing abuse can speak freely and get the help they desperately need.
My mother Connie was a beautiful, funny and kind woman. She was no doubt a "cool mom." Unfortunately, she dated a jealous and insecure man who ultimately murdered her. Being manipulative and charming was part of his con, but it was his obsessive desire to control my mother that convinced him that she deserved to die simply because she wanted to leave the relationship. He couldn't handle rejection. His actions forever changed a family.  
I am honored to be the first male honoree for Investigation Discovery's "Inspire a Difference" event for my advocacy efforts. Fighting against domestic violence is a selfless action I can take for children out there living in the fear of domestic violence. I do it for my mother and women like her.
If we remain silent, the insidious and rampant disease of domestic violence thrives.
That's why I support Safe Horizon. I recently toured their largest domestic violence shelter. Upon entering I encountered a 6-year-old girl. All I could think was, "Thank God you're here. Thank God you are safe."  
This October, for Domestic Violence Awareness Month, I am painting my left ring fingernail purple (the color for domestic violence awareness), as part of Safe Horizon's #PutTheNailinIt campaign. This simple action signifies my vow to end domestic violence and the silence surrounding it.
If we remain silent, the insidious and rampant disease of domestic violence thrives. We all must be part of the conversation and work for a solution to end it. 
Stay informed with the latest news and video. Download HuffPost's news app on /itunes.apple.com/app/apple-store/id306621789?pt=216757&ct=us_bpagetest&mt=8"}}">iOS or /192097.tlnk.io/serve?action=click&publisher_id=339565&site_id=125343"}}">Android.
Multi-hyphenate talent Dave Navarro is a guitarist, singer, songwriter, television and radio host, and filmmaker. Best known as an original member of the iconic rock band Jane's Addiction, Navarro has collaborated with everyone from Michael Jackson to Alanis Morissette to Nine Inch Nails. Dave also serves as the host of Spike TV's "Ink Master."
Calling all HuffPost superfans!
Sign up for membership to become a founding member and help shape HuffPost's next chapter
BEFORE YOU GO
PHOTO GALLERY
Shocking Domestic Violence Statistics