Kevin Curry was overweight and struggling to get fit. Frustrated with the lack of information and results he turned to Youtube.
Most people don't think about it but Youtube is the second largest search engine in the world next to Google. But Google owns Youtube and gives preferential treatment to search there. It's also a place for people like me and Kevin who like to learn by watching.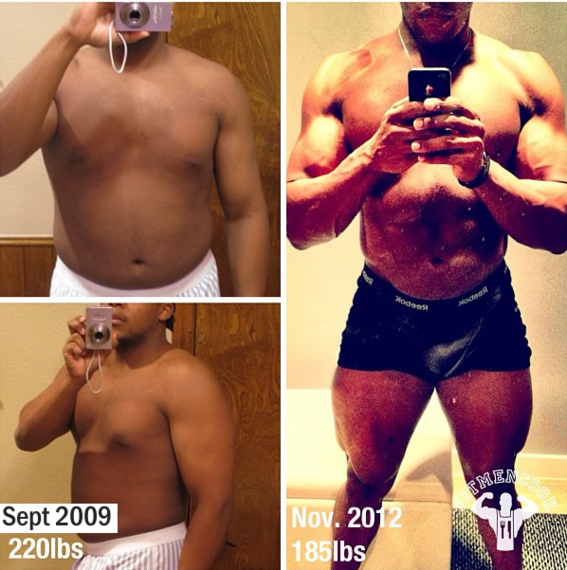 When Kevin couldn't find what he was looking for he started making his own Youtube videos about what was helping him get fit and healthy eating tips.
He found success in his own methods and recipes, then shared them for free on Youtube. His popularity and audience has grown quickly into the millions and now he is one of the foremost influencers and experts on the Internet with a growing brand and business.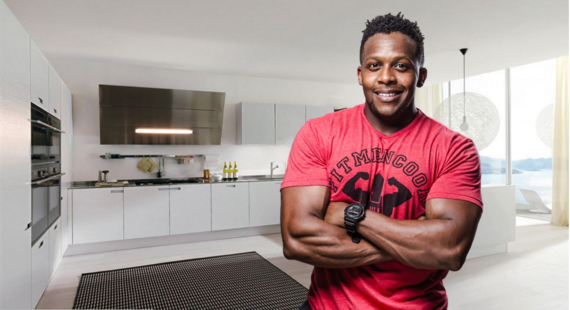 "I think we've all been there. My "ah-ha" moment happened when I saw a photo of myself on my friend's Facebook page. My initial reaction was a mixture of denial, surprise and quite truthfully, a little shame for letting myself go as much as I had. I was overweight and felt sluggish, and to compound the issue, my physician told me my blood pressure was steadily rising. So, I did what most people try to do-- I started exercising to try to "out train" a poor diet.

I was wrong. There was not enough cardio or weights in the world that could get this fat off my back. I realized that if I was going to accomplish my fitness goals, it would have to be through a steady, healthy diet, complemented by hard work in the gym.

So, I went to a half price book store, bought every single book about dieting and started studying nutrition. Shortly after, I got started cooking. I did not have much money so I started experimenting in the kitchen with different proteins and veggies in order to make simple, relatively inexpensive items, taste great. I vowed that I would never eat another boiled chicken breast again unless I had to!

Fitness is a lifelong journey and I could not imagine a life of eating boring, bland food just to be healthy. Now more than ever, I firmly believe that healthier food options do not have to be boring. Ever. In fact, they are pretty tasty.

And even better, the lifestyle changed worked. As I saw my physique begin to change, I was motivated to push harder and set more aggressive goals. Not only did I learn how to lose weight, but also I learned how to gain muscle, with small tweaks in both my diet and training."
Watch this video and learn more about how Kevin is building his brand and empire. Tweet me @BryanElliott or leave a comment below. Watch more full-length episodes of Behind the Brand here: http://Youtube.com/BehindtheBrandTV
Calling all HuffPost superfans!
Sign up for membership to become a founding member and help shape HuffPost's next chapter