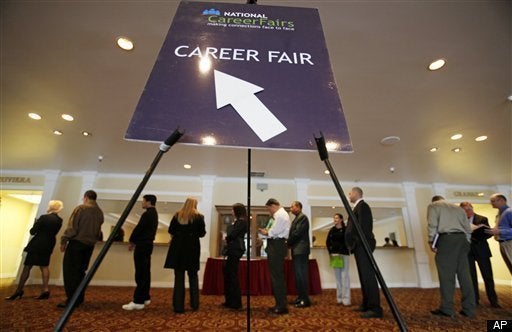 (AP, JEANNINE AVERSA): It's official: The longest recession the country has endured since World War II ended in June 2009, according to a group that dates the beginning and end of recessions.
The National Bureau of Economic Research, a panel of academic economists based in Cambridge, Mass., says the recession lasted 18 months. It started in December 2007 and ended in June 2009. That was the longest of any recession since World War II. Previously the longest postwar downturns were those in 1973-1975 and in 1981-1982. Both of those lasted 16 months.
The decision makes official what many economists have believed for some time, that the recession ended in the summer of 2009. The economy started growing again in the July-to-September quarter of 2009, after a record four straight quarters of declines. Thus, the April-to-June quarter of 2009, marked the last quarter when the economy was shrinking. At that time, it contracted just 0.7 percent, after suffering through much deeper declines. That factored into the NBER's decision to pinpoint the end of the recession in June.
Any future downturn in the economy would now mark the start of a new recession, not the continuation of the December 2007 recession, NBER said. That's important because if the economy starts shrinking again, it could mark the onset of a "double-dip" recession. For many economists, the last time that happened was in 1981-82.
The NBER normally takes its time in declaring a recession has started or ended.
For instance, the NBER announced in December 2008 that the recession had actually started one year earlier, in December 2007.
Similarly, it declared in July 2003 that the 2001 recession was over. It actually ended 20 months earlier, in November 2001.
Its determination is of interest to economic historians - and political leaders. Recessions that occur on their watch pose political risks.
In President George W. Bush's eight years in office, the United States fell into two recessions. The first started in March 2001 and ended that November. The second one started in December 2007.
NBER's decision means little to ordinary Americans now muddling through a sluggish economic recovery and a weak jobs market. Unemployment is 9.6 percent and has been stuck at high levels since the recession ended.
READ the NBER's full release:
Related
Popular in the Community