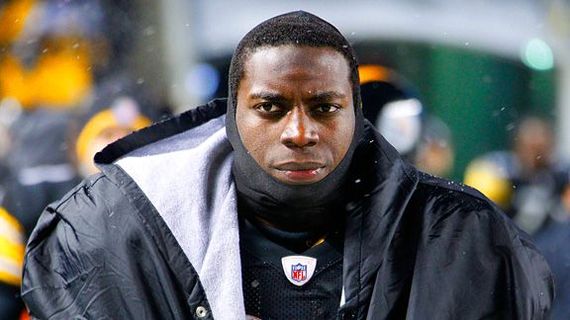 Michelle Hill takes a head-on look at why so many professional athletes are failing financially after retirement from sports and what we can do about it.

The ingredients are simple: Take one talented young athlete. Add one agent, one team owner, dozens of family members not heard from in decades, a few dashes of self-entitlement, several bushels of undisciplined spending habits, one unscrupulous financial advisor, a couple of shakes of bad business investments and a handful of injuries.
Shelf Life: Avg. 3.5 years.
Yield: One post-NFL broke athlete.
Unfortunately, there are just too many examples of ex-athletes intoxicated and hung-over by the lure of the lavish lifestyle. In spite of the millions they made in the NFL, more than 80 percent of pro athletes have traveled to the intersection of broke and busted.
Does the outcome lay solely on the athletes' broad shoulders or should those who surround them take part in the blame game where nobody wins, especially the athlete?
Athlete transition businesses are quick to provide insight about broke ballers who have turned fame and fortune into a flop. One marketer I spoke with says it really originates with the NCAA. He states:
The NCAA system has deviated significantly from what it was when it was founded. The modern college athletic system doesn't understand the meaning of student-athlete... the goal of the NCAA should be to make sure that the players participating in NCAA sports are equipped to handle a career in something other than sports.
Emotional Hotbed
The topic of post-NFL broke athletes ignites a high degree of emotional fire for both those in the industry and outsiders alike. It exposes the underbelly of the NFL and brings to light the dedicated athletes from past decades who played for nearly nothing and are today homeless and broke with no insurance to fund their on-going medical needs. Voices of the NFLPA are working aggressively to gain benefits yardage for retired athletes of yesteryear.
Mike Minter, former safety for the Carolina Panthers, experienced the highs and lows of NFL life and was privileged to stay with one team his entire 10-year career. When I asked, Mike told me, "I believe it has to do with many factors but the most devastating one is when you are playing, you acquire a certain level of living expenses. Then you retire at such an early age that your lifestyle can no longer be supported with no income coming in." Mike added:
I think we leverage our net worth too much also. We don't buy to own, we buy to have. We get into business ventures and we lose a lot of our money because we have never learned business skills to run a successful business.
Elaine DeBassige D'Amato, coach and consultant at Champion Consulting, specializes in sports psychology and the transition of athletes to civilian life. She discussed several insightful points on where the disconnect lies and if it is simply one organization's "fault" for failing to properly prepare athletes for the "real" post-NFL world. Elaine suggests,
"Yes, the NCAA needs to help the athlete prepare for what is to come. Yes, the athlete needs to pay attention. Yes, the NFLPA needs to help its players understand that the money does end very quickly. Yes, parents need to help their children understand that sports will end and that they should have a plan B."
Conditioned for Dependence
Most athletes have been conditioned to depend on others to manage their lives. William Rhoden, author of 40 Million Dollar Slaves, brilliantly describes the contemporary Conveyor Belt as, "a streamlined mechanism for developing players and offering training and showcases where talented players can display their talents for college scouts." By the time a player reaches pro status, he is often dependent on his management team to handle his financial and business ventures.
At the Rookie Symposium and other life-skills clinics, there are bobblehead nods of understanding by the players with no intention of carrying through on responsible financial decisions. Why would they? Many have just signed a contract and received a signing bonus equal to more than their families have made in a lifetime.
Fred Vinson, a former cornerback for the Green Bay Packers, is one of the fortunate players who came into the NFL with a solid foundation of good home training. Fred recently told me he did not have a problem managing the hefty NFL paycheck because he was raised in a fiscally-responsible household and had a solid sense of self before ever reaching the NFL. Fred asserts,
If an athlete doesn't know who he is before he goes into the NFL, he'll have a harder time finding out who he is after the NFL.
The ultimate goal is equipping NFL athletes with on-going, highly ethical financial planning and decision-making tools so post-NFL life isn't so daunting.
There will always be those who ignore the wisdom of others, but if more athletes realize the impact of what a 40+ year retirement will look like, they might perk up their ears just a little more.
Photo Credit: Associated Press/Gene J. Puskar
Calling all HuffPost superfans!
Sign up for membership to become a founding member and help shape HuffPost's next chapter