 Another chapter in the Bay Area's famed rock and roll history is coming to a close. The legendary Record Plant in Sausalito, where artists like Fleetwood Mac, Metallica and Carlos Santana made some of the most iconic albums of the past four decades, is being partially converted into a yoga studio.
Last week, Marin County resident Jennifer Adler received approval from Sausalito's Planning Commission to convert half of the building, which has shed much of its musical past in recent years, into a "cultural school" offering yoga, dance and wellness classes.
The Marin Independent Journal reports:
Mayor Herb Weiner said it was important to get some type of use in the building before it deteriorated. He liked the idea of it offering classes.

"It is serving Sausalito," said Weiner, who was joined by councilmen Ray Withy and Thomas Theodores in approving the school.
"It is truly an iconic building, an iconic studio," said Fleetwood Mac drummer Mick Fleetwood in a video posted to YouTube in 2009 after he learned that the studio where he recorded the band's seminal album "Rumors" had fallen upon hard times.
"Sadly at the moment it's resting, wanting to be helped in terms of what to do with a place that has so many important facets to it musically. Not only Fleetwood Mac but there are endless, endless bands that recorded here. It really represents a huge musical power that came out of...the west coast."
Those hard times came when the building's former owner defaulted on his loans and had the $4.4 million property foreclosed on by a local bank. Fleetwood joined with some area musicians in an attempt to re-open the Plant as "a Sundance-type Institute, but for rock 'n' roll instead of film." However, securing funding proved difficult.
The Plant attracted an A-list roster of musical talent from across the globe through its reputation as a place with a laid-back vibe and perks like a room with a waterbed floor, top quality recording equipment and a bizarre, futuristic windowless room dubbed "The Pit" where artists could record vocals under the covers in a lofted bed surrounded by a giant set of bright red lips.
Check out this Spotify playlist of songs recorded at The Plant:
Related
Before You Go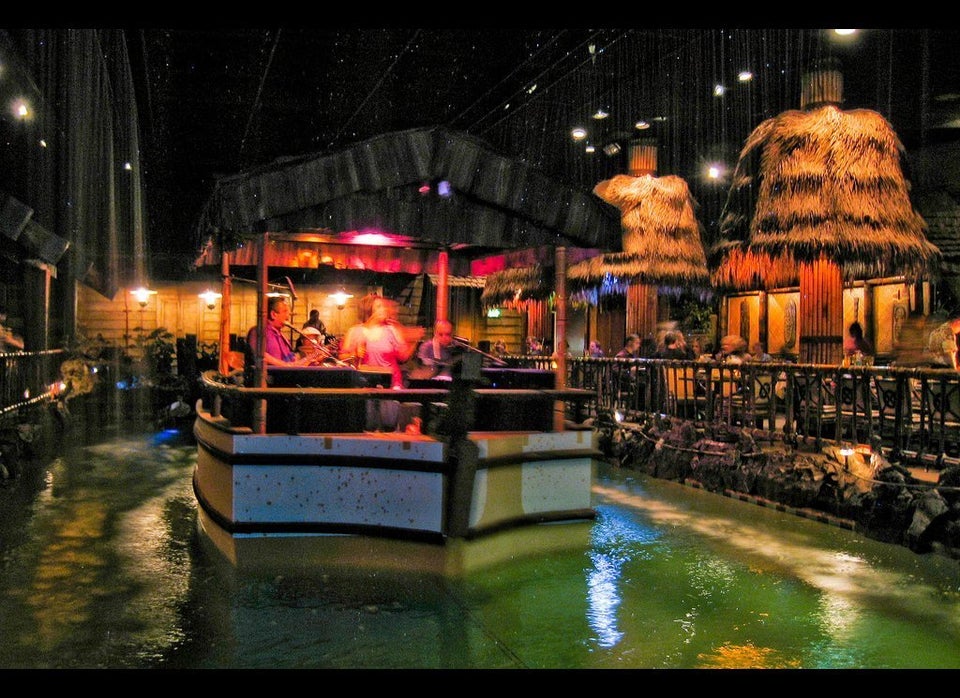 SF Icons In Danger Of Closing
Popular in the Community