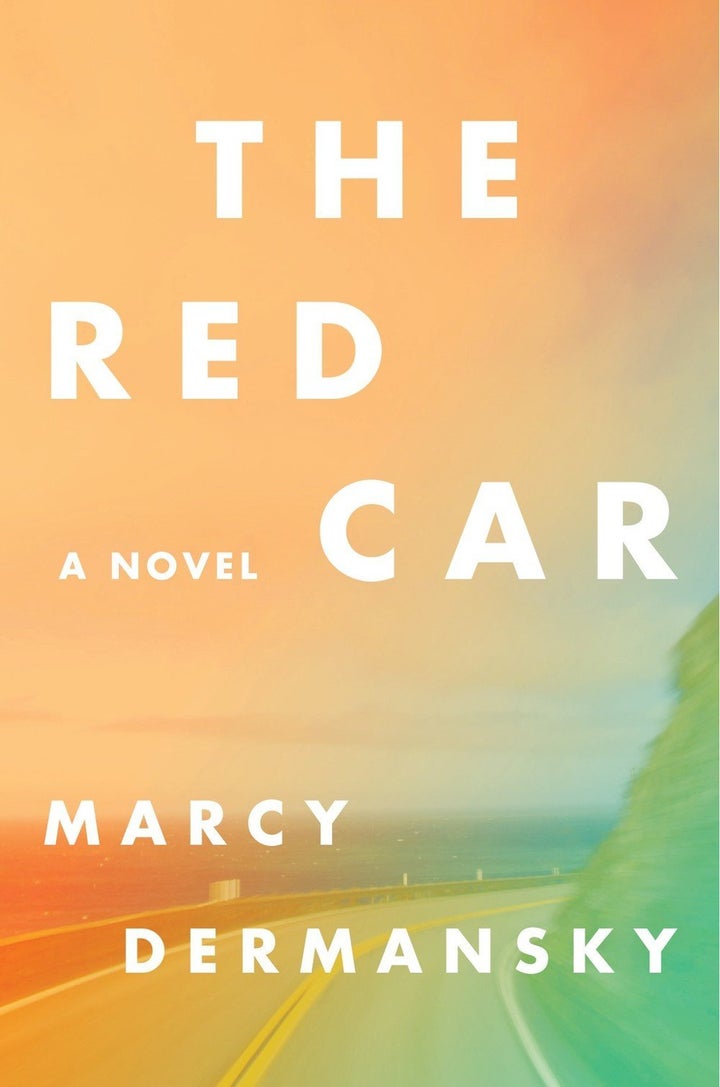 Leah does not like to fight. In fact, not fighting is one of the few firm stances she's able to take in Marcy Dermansky's new novel The Red Car, a spare and funny story about regaining your footing after coping with grief.
The character will look familiar to fans of Sheila Heti, Vendela Vida or Lena Dunham; she's an intelligent young woman who's navigating a budding life of art-making and unfulfilling relationships with men.
Unlike Dunham's Hannah Hovarth, Leah hasn't consciously chosen or upheld a life of extended youth and urban ennui. At 33, she's worked a practical HR job in San Francisco, forged friendships with older coworkers, moved to Louisiana for an MFA program, married an Austrian man whom she met in the program and who needed a green card, and moved with him to Queens, where they both write while working unglamorous day jobs. Still, Leah maintains a romantic outlook on the prospects of the life that lies ahead of her. She's just finished a novel, and she's often praised for having married a kind man, even if Hans has a temper only she bears witness to.
But the illusions she holds about the life she's built burst when she hears that her former boss, Judy, has died in a car accident. The news comes as a shock. Leah had lost touch with Judy, who was at once her coworker, confidant and mentor. Judy used to take her to expensive work lunches, and encouraged Leah to apply to graduate schools for her writing. Leah admired that Judy was creative herself ― she went to school for painting, and continued the pursuit as hobby ― but was uncomfortable with her resignation to life at a desk job. One day, on the way out the door to a work lunch, Judy reveals to Leah that she fulfilled a longtime dream of buying a red sports car.
Judy explains that the car is the nicest thing she's ever bought for herself, and Leah struggles to reconcile this prideful remark with everything she admires about Judy. She's divorced, and is feared by her coworkers. She's hardworking, and self-assured.
"This is it for me," Judy tells Leah. "This car."
"That's not true," Leah says.
"You're just a baby," Judy says. "I forget that sometimes."
The exchange is reminiscent of one in Jenny Offill's Dept. of Speculation, a similar, minimalist story. "You're not allowed to compare your imagined accomplishments to our actual ones," her heroine thinks. Offill's observation is about a younger dinner guest who brims with optimism that flirts with arrogance. But it neatly describes how Judy felt about Leah ― that her youthful optimism lead to misguided disrespect for her older, wiser friends.
In what Leah perceives of as a cruel twist, Judy wills her the red car. She has to fly last-minute to San Francisco to fetch it, and to attend the funeral. When she breaks this news to Hans, who'd never heard of her friendship with her former boss, he responds violently. So, the trip winds up being a much-needed breather from her stifling marriage, too.
The physical openness of San Francisco ― relative, at least, to her noisy, crowded Queens apartment ― forces Leah to be more self-sufficient than she's been in years. Unmoored from the strictures of her detail-oriented job and forced to drive from place to place, she reconsiders her smug approach to life and dating, with Judy's voice continually interrupting her thoughts, encouraging her to follow her gut during her two-week trip.
Leah's gut takes her on a ride with a Grateful Dead–loving mechanic, and back to her old apartment, where a lesbian woman with whom she shares a name seduces her. It takes her to Palo Alto, where she meets up with old friends and sees a former classmate ― now an ethical business mogul ― speak about his company. Jonathan Beene and Leah have a fraught history. Their freshman year at Haverford College, Leah was asked to leave after he turned the two of them in for swapping sex for money. The story hits a rare false note when their reconciliation seems to solve all of Leah's maturity-inhibiting hang-ups. Still, the scene, like all of Dermansky's, is peopled with convincing characters and taut, powerful sentences.
Leah name-drops Murakami more than once, and it's easy to see why. The Japanese author says that he translated his first book into English, then back into Japanese, in order to pare it down into simple, meaningful language. The Red Car is a swift and magical read for similar reasons. Dermansky's declarative language allows the reader to color in her own feelings about nostalgia, about romantic freedom, about youthful ideals and blunt wisdom.
Spare, funny and deftly observant of what happens when our repressed emotions reach a violent precipice.
Marcy Dermansky is the author of Twins and Bad Marie.
Anyone interested in coming-of-age stories, stories about female friendship, and spare, powerful writing.
What other reviewers think:
Elle: "If you want to fall in love with a book almost at first sight (i.e., paragraph four)..."
Kirkus: "Dermansky delivers a captivating novel about the pursuit of joy that combines dreamlike logic with dark humor, wry observation, and gritty feminism."
It was a surprise to open The New York Times in my parents' kitchen and see a picture of Jonathan Beene. He had won an award for business innovation. They give awards like that.
"Not running," I said. Or maybe it was running. "So what?" I said.
I had always admired people who went running. Runners. People who ran marathons. People who could run two miles. Even that seemed impossible. They seemed like better people than I was.
"I am not judging," Judy said.
But she had been judging me all along.
The Red Car
Marcy Dermansky
$24.95, Liveright
Published Oct. 11
The Bottom Line is a weekly review combining plot description and analysis with fun tidbits about the book.
Related
Before You Go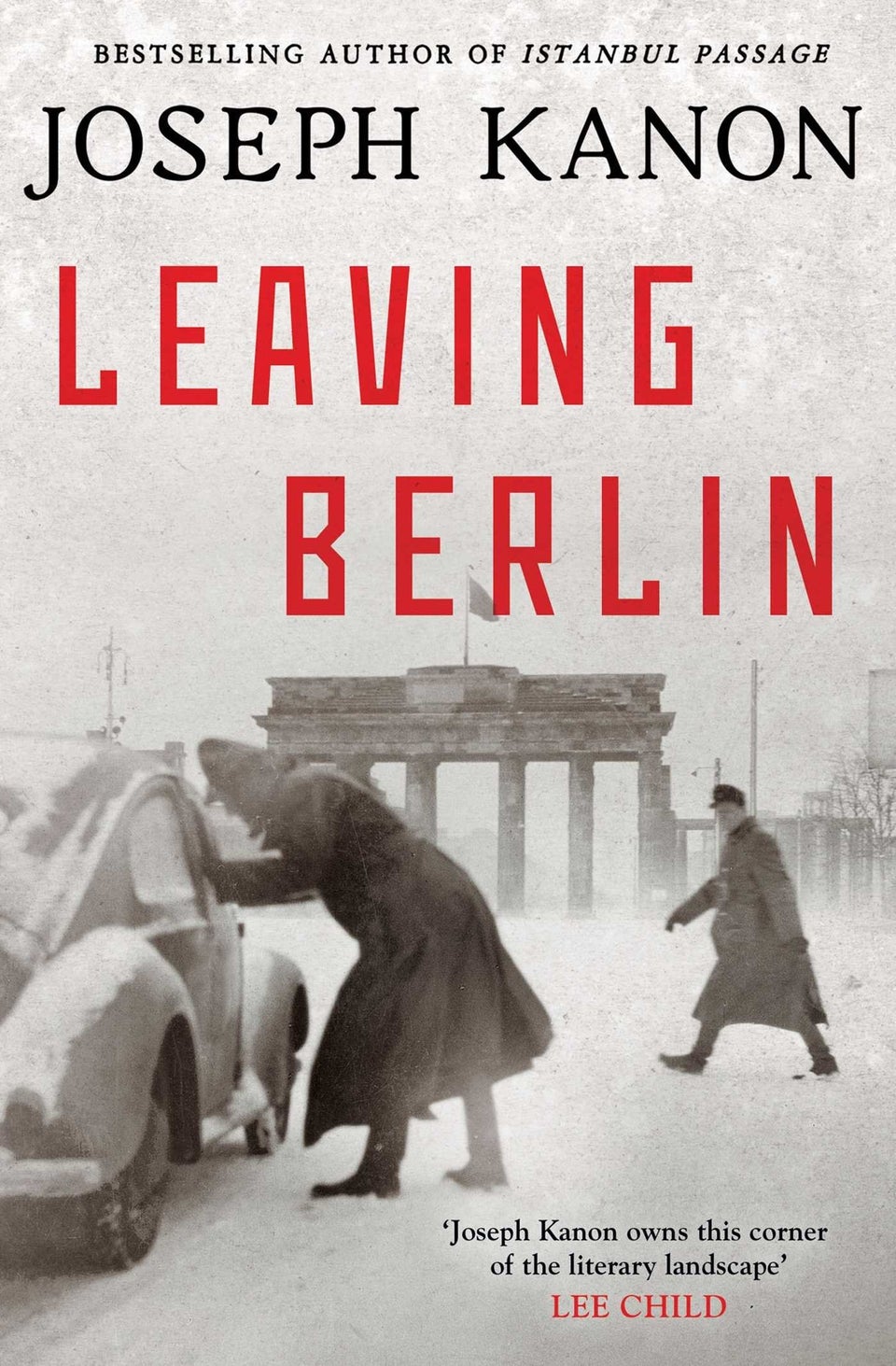 9 Novels That Will Keep You In Suspense
Popular in the Community