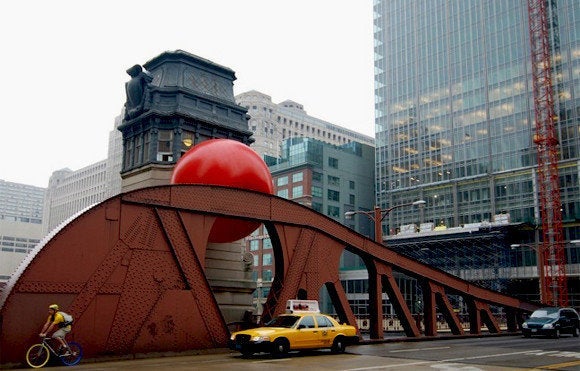 Kurt Perschke's RedBall Project is an ingenious example of city engagement. It's simple, beautiful and blunt. It's a large ball placed in a major-city amidst the din of everyday living. Sometimes it lands in obvious locations, other times it leaves you wondering, "How did it get there?" Either way, the inviting ball gets the job done. It taps your imagination.
As Kurt describes it, "Through the RedBall Project I utilize my opportunity as an artist to be a catalyst for new encounters within the everyday. Through the magnetic, playful and charismatic nature of the RedBall, the work is able to access the imagination embedded in all of us. On the surface, the experience seems to be about the ball itself as an object, but the true power of the project is what it can create for those who experience it."
The RedBall Project has visited Toronto, Chicago, Tapei, Sydney and many other cities. Maybe it'll visit yours next.