Red is gorgeous year-round, but we all fall in love with this bright, cheery color a little more in late January and early February. Red is the color of romance, and it's as gorgeous for your wedding as it is for Valentine's Day.
If you really love red, you can go all-out in a red wedding gown. Is it traditional? No. Is that a problem? Not at all! Though it may seem like a bold move, it's as beautiful at a backyard wedding as it is at a black-tie affair. And a red, cocktail-length dress is fun and cheery for a courthouse wedding. If you're not sure you want to wear red from head to toe, you can try red accessories like a sweater, red tights, or red shoes. And if working red into your attire isn't an option, don't underestimate the power of red lips or red flowers!
Check out the slideshow for a round-up of our favorite red dresses and accessories for brides.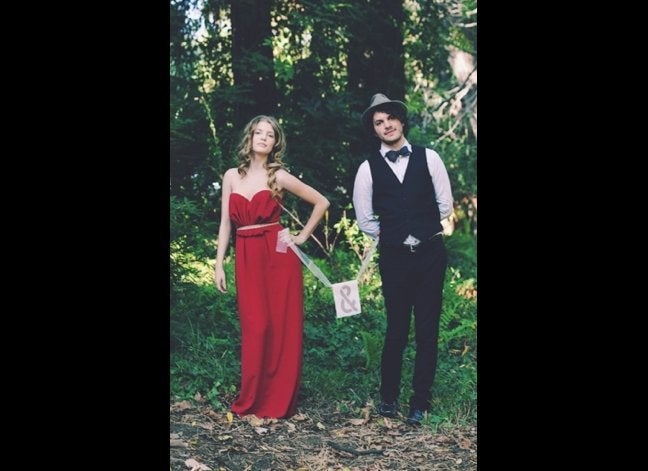 The Redder, the Better! Brides in Red