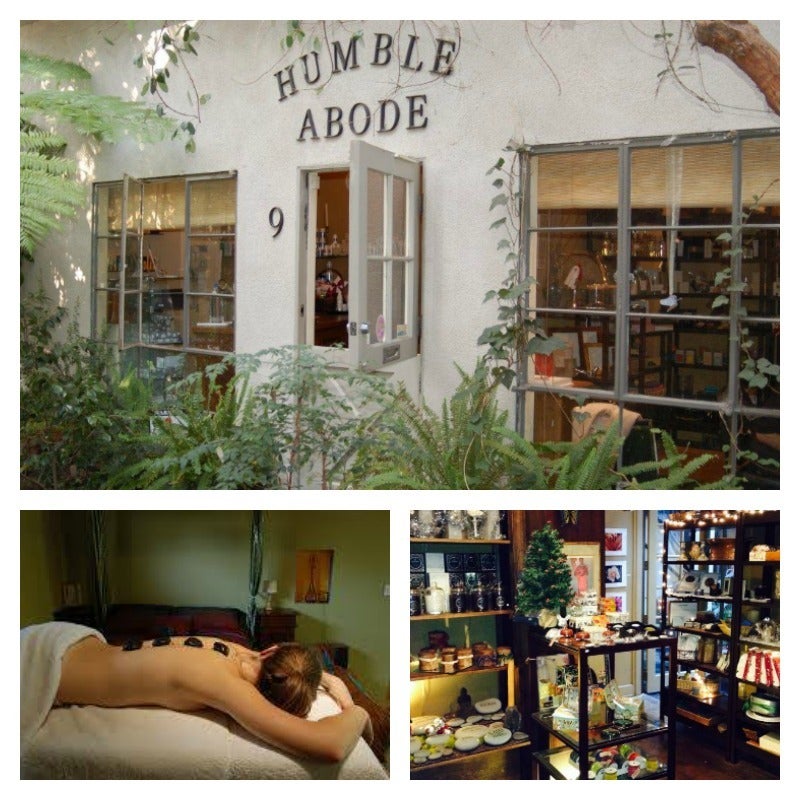 You know you're in for something special when you walk into an adorable day spa that feels a bit like a tree house and yet somehow manages to be hidden in a busy party of West Hollywood. This is The Humble Abode, a mother-daughter owned spa that offers not only massage and manicures but also skin care, haircuts, waxing and even chiropractor treatments and Pilates classes.
The first person you encounter is a man with a beatific smile on his face.
Because we live in 2017, he's crafting an Instagram post. "I need to tell people about this," he's saying to your soon-to-be reflexologist, Nicole Rothman. "That was heaven." After confirming he got the details right, the appreciative social media-er floats out.
And then it's my turn. As someone who's had every physical pain an overly pampered, neurotic, Western woman could—including headaches, back pain and insomnia—I'm not new to body work. All my previous experiences with reflexology, however, were at Korean spas where I would screech in pain as someone pressed various points in my foot and told me what they could determine was wrong with me.
Reflexology, for the uninitiated, is a holistic healing method that's been practiced by the Chinese for over 5000 years.
It is based on the premise that there are reflexes or specific points on the feet, hands and ears that correspond to the internal organs, glands and body parts. When the practitioner applies pressure to these points on the foot or hand, which are sometimes tender, change takes place in the areas to which these reflexes correspond.
It also can feel, as my social media-focused friend pointed out, heavenly.
Within several seconds of practitioner Nicole Rothman pressing on my feet, I knew what made this man deem the experience post worthy. After she placed a soft bag over my weary eyes, Rothman gave me a choice of aromatherapy scents. By the time she swaddled my right foot in a flannel cloth, I already felt a level of serenity I hadn't imagined possible in the middle of a Saturday in West Hollywood.
And then true heaven descended.
As I fought to stay awake, Rothman—a certified reflexologist who's been practicing since 2000—straightened out my legs (as a former ballet dancer, my hips and feet are turned out even when I'm lying down). Then she went to work, working a mandarin rind, cedar and rosemary cream around my feet as she pressed on points I hadn't known existed. Like my previous experiences at Korean spas, some of the points she pressed on gave me little jolts. Unlike those previous experiences, every jolt was lovely.
I tried as much as I could to stay awake so that I could appreciate being this relaxed but whatever she was doing made that next to impossible. By the time she got to my other foot, I was struggling to remember her name. By the time she was encasing my indulged feet in a hot towel at the end, I was struggling to remember my own.
REAL LIFE. REAL NEWS. REAL VOICES.
Help us tell more of the stories that matter from voices that too often remain unheard.
This post was published on the now-closed HuffPost Contributor platform. Contributors control their own work and posted freely to our site. If you need to flag this entry as abusive,
send us an email
.