Facts reminding us of past centuries are taking place during the last months in Greece due to the refugee crisis.
And that's why some 2,000 weary refugees arrive every day in Greece where they get trapped, being forced to survive under bad and unhealthy circumstances.
Just a walk in the center of Athens, and more specifically at Victoria Square is enough to give us an image of the prevailing situation, at the same time when millions of refugees find accommodation in the passenger terminals at the port of Piraeus.
Last Monday afternoon, while I was passing by that place, my sight caught a little child sleeping on the concrete without protection from the sunlight. I stood there, looked at the backpacks that his family had left there, and wondered what they must have gone through until they arrived in Greece, planning to travel to some other country of central Europe.
After some minutes two children, a boy and a girl went close to a girl some years younger than them. I suppose that they were siblings. Barefoot and with dirty uniforms, they sat on the concrete and started drawing. When a lady standing next to me offered them sweets, I saw a bright smile lightening their faces and I also smiled to them spontaneously, in the sight of the majesty of child innocence. The little girl responded to my smile while unfolding the wrapper of the sweet, making thus my day.
The situation is equally bad for the refugees staying in other places of the Greek capital city like the former national airport of Athens in Elliniko, which has been transformed into a hosting place. I was there last Sunday afternoon and what I saw did not resemble a European city at all. The elder people where sad, having an expression which was confessing all their tiredness, disappointment and resignation.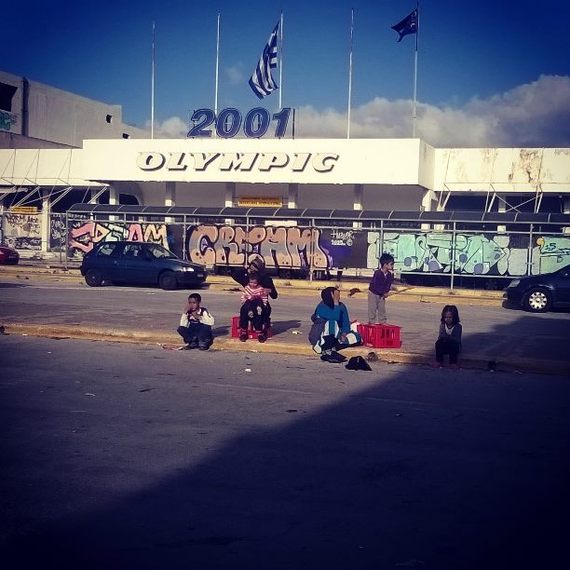 On the other hand, the children were playing, singing and looking at the hands of the people who entered the yard of the airport holding bags, hoping that they were bringing them food.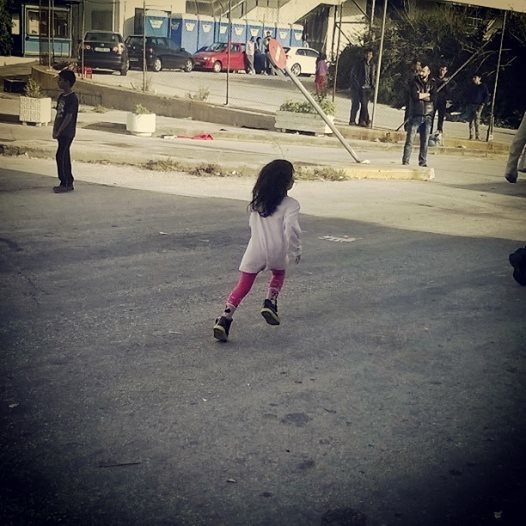 While I was going up the stairs towards the room where these people are accommodated, I felt a stench, which became even more intense when I entered the room. In there, I saw people abandoned in a huge room with complete lack of hygiene, something which caused this awful smell. The few people taking care of these tormented individuals were some volunteers and a doctor which were offering their help on their own initiative.
While I was wandering in the place, I was more and more ascertained of the complete absence of the state, as regards the cleanliness of the public places being used by thousands of people who were forced to gather any possessions they had in their destroyed country, hoping to find a better future in the Old World. Baring in mind that the number of the refugees being transferred at the former airport is growing every day, this situation is very dangerous for their health and must be confronted immediately.
On my way out, while I was crossing the yard of the airport I saw many taxis waiting on a queue probably for a refugee-client. While I was passing by them a young man asked me something in a language that I did not understand- Arabian probably- and showed me a taxi. Then, a taxi driver standing close to him said "she is Greek" and then the young "linguist" turned his sight away from me. I don't know if it has to do with some "circuit" which takes advantage of the necessity of the refugees in order to gain money- in the last months we have heard of many such cases in Greece- but this "cooperation" seemed very suspicious to me...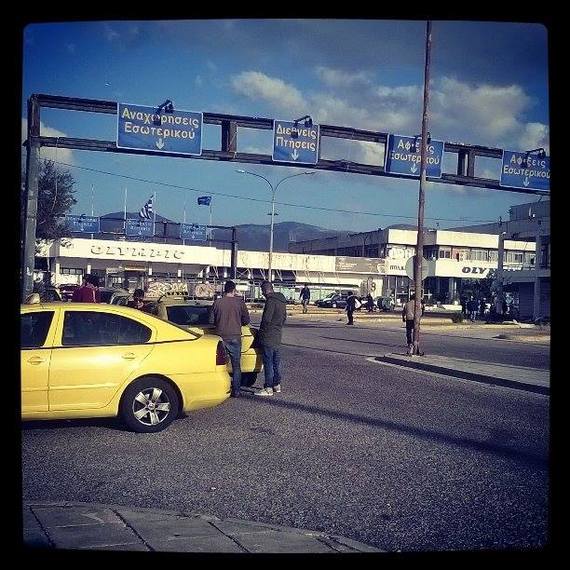 Not to mention that this is a classical method by which many financial deals are made here in Greece, something which confirms the lack of state acts, which would prohibit the financial exploitation of the refugees.
The only thing that I can say with certainty is that despite this unpleasant situation which tends to get worse every day, a huge movement of solidarity has been organized by Greek and foreign volunteers, aiming to satisfy the needs of all those people that the state has totally abandoned.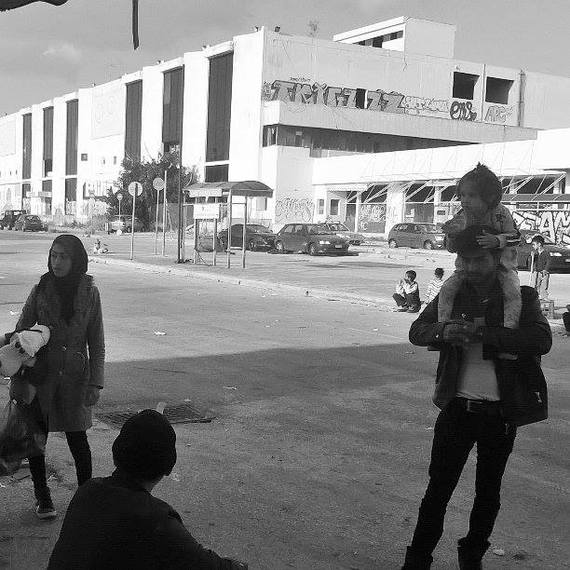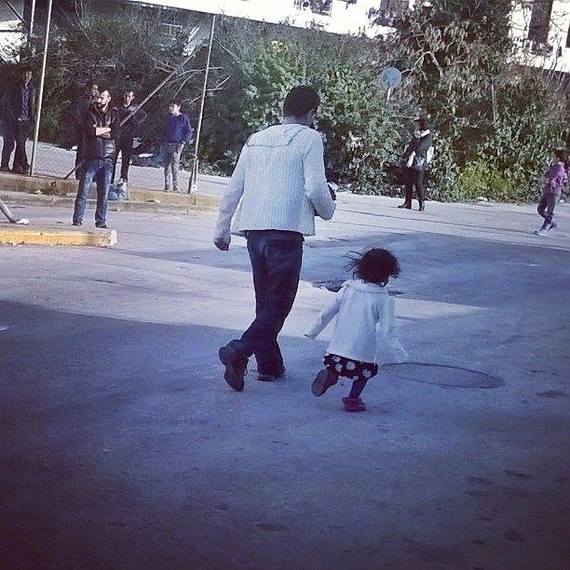 Photo and video credits: Kelly Fanarioti
Calling all HuffPost superfans!
Sign up for membership to become a founding member and help shape HuffPost's next chapter