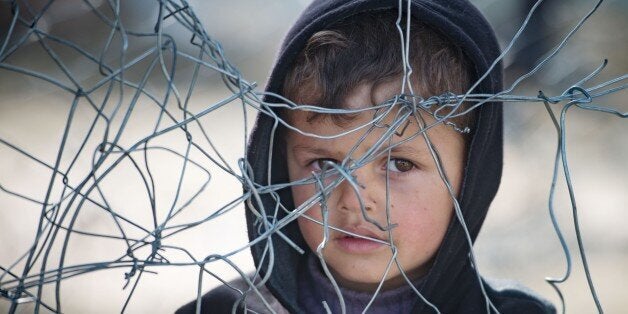 The deal that was approved in Brussels this past Friday seems too good to be true. It leaves a lot of questions unanswered. Its application would create huge problems, both practical and administrative, particularly for Greece.
The deal also poses many questions: Will it ever get off the ground? Or will it drown?
Still, it is a deal that surpasses expectations.
From Sunday night onwards, asylum seekers arriving in Greek islands from the Turkish coast will be interviewed, and those who will not be allowed to lodge an asylum application in Greece will be sent back to Turkey. For every irregular migrant returned to Turkey, the EU will resettle one Syrian refugee from the Turkish camps.
Despite the obvious objections the deal could raise, it has three key advantages:
1. The 28 European leaders recognize that the refugee crisis is a common problem, and that they must all contribute to the solution. They understand that this is not a problem that each country may toss over the proverbial fence and into the neighbor's yard.
2. Turkey is considered a necessary part of the solution, and it is shouldering many responsibilities. One may wonder if it will follow through with its responsibilities. Within Turkey, personal freedoms are compromised, particularly freedom of speech. But without Turkey's engagement, a solution to the problem was impossible to achieve.
3. Europe has made a commitment to comply with the basic norms of international law. It has committed to perform no mass deportations, individually examine asylum requests, and to ensure that those who are returned to Turkey are treated in a way that is compatible with international law.
After acknowledging the deal's merits, we now ask the following questions:
Will Turkey be able to control trafficking networks?
Will these circuits retire from the profitable trafficking business or seek alternative routes?
What happens, for example, if the Libya-Italy maritime corridor is revived?
And will Turkey indeed safeguard the rights of migrants who will be staying in its territory?
What will happen to the approximately 47,000 migrants who are already in Greece, and to those who will arrive in the meantime, for whom there is no provision? How would they be integrated? And how would Greek be able to set up, in record time, a mechanism to effectively process thousands of asylum applications which it will definitely keep receiving, when, for two decades now, it has not been able (or willing) to establish such a basic mechanism and has been convicted for its failures by European courts?
Is Europe in a position to establish this missing logistical mechanism at the speed required?
And, above all, what will happen when the 75,000 refugees that the 28 pledged to resettle from Turkey are indeed resettled? What will the next step be? And how fragile does this conservative number render the whole deal?
There are plenty of questions. But the deal is undoubtedly a step forward. Besides, it has become typical of Europe to proceed one step at a time -- often with delays and without a long-term plan. Let's stay on this positive note, then. Let us hope, at least, that logic will prevail and that the implementation of this difficult deal would be assigned to the person who has proved to be best able to manage it: migration Minister Yanni Mouzalas.
Calling all HuffPost superfans!
Sign up for membership to become a founding member and help shape HuffPost's next chapter