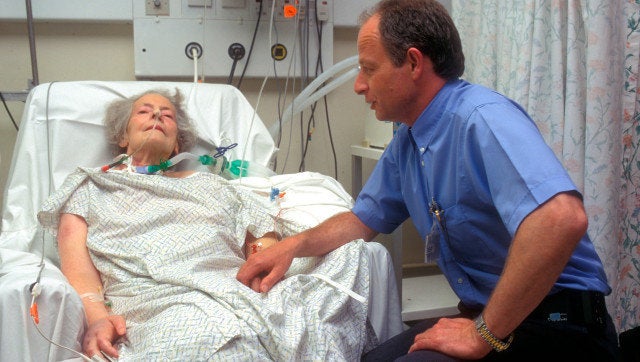 Mid-day religion news and headlines in death:
-- I came across a fascinating piece in The Guardian that's being shared on social media today ( despite being published nearly a year ago). It's about the top five regrets of dying as recalled by Bronnie Ware, an Australian nurse who works many years in palliative care and and has a blog and a book on the topic.
The regrets are not always what you would expect. Here are the top two and Ware's explanation to the newspaper.

1. I wish I'd had the courage to live a life true to myself, not the life others expected of me.

"This was the most common regret of all. When people realise that their life is almost over and look back clearly on it, it is easy to see how many dreams have gone unfulfilled. Most people had not honoured even a half of their dreams and had to die knowing that it was due to choices they had made, or not made. Health brings a freedom very few realise, until they no longer have it."

2. I wish I hadn't worked so hard.

"This came from every male patient that I nursed. They missed their children's youth and their partner's companionship. Women also spoke of this regret, but as most were from an older generation, many of the female patients had not been breadwinners. All of the men I nursed deeply regretted spending so much of their lives on the treadmill of a work existence."
-- What lessons can be learned from the Lance Armstrong debacle? Ed Stetzer, President of Southern Baptist-affiliated LifeWay Research, gives his view.
-- On Armstrong, Jesuit priest the Rev. James Martin's posted his take to Twitter:
-- Ayaan Hirsi Ali, who made headlines last year for her "Muslim Rage" Newsweek cover story, is back with a piece in the New York Times about what she calls the "pervasive" hated of Jews among Muslims in the Middle East.
REAL LIFE. REAL NEWS. REAL VOICES.
Help us tell more of the stories that matter from voices that too often remain unheard.