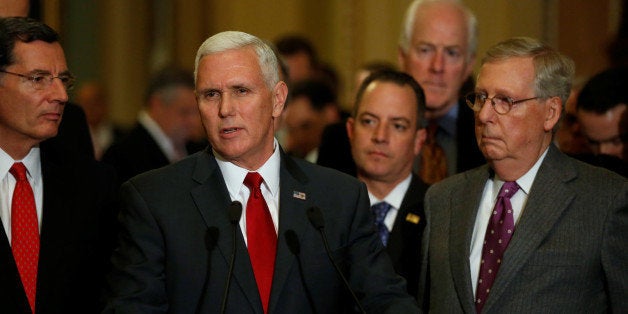 One of the oft-repeated goals of the incoming Trump administration is to reduce, repeal and reform federal regulations. Congressional Republicans have released scores of rules that they would like to reverse. Energy and environmental rules are prime targets. Here are a few tools the Trump administration may use to make early regulatory changes:
Putting Proposals on Hold: Historically, incoming administrations put all pending regulations on hold until its new team has an opportunity to review and decide whether they should move forward. This will certainly be the case for the incoming Trump administration. The Obama administration has been successful in getting its high profile rules out the door but there may still be some second-tier issues that don't get completed before January 20; these policies will be vulnerable under a Trump administration. Any energy and environmental rules that reflect the Obama agenda are likely to be spiked by the Trump team.
Congressional Review Act (CRA): The Congressional Review Act provides an expedited process for Congress to overturn recently finalized rules. The Congress will use this procedure to block several rules. For example, the highly controversial Stream Buffer Rule was finalized in December and is likely to face a successful effort by the Congress to eliminate it.
Legislative Riders: Some rules are not eligible for CRA consideration because they were finalized earlier in the Obama administration. These rules can still be overturned if the Congress passes legislation to eliminate them. The upcoming spending package which will be considered in April may carry some legislative provisions overturning Obama-era regulations. The Waters of the U.S. rule, for example, has been considered a potential rider on previous legislation and could be a candidate for a legislative rider this spring.
Friendly Settlements: Some high profile rules from the Obama era are currently under litigation. The new administration may work to find friendly settlements with the plaintiffs since their views are likely to align. This is one strategy that the Trump team is considering for the Clean Power Plan. There are limits on settlements as they have to be approved by the court, but this is another avenue for short-circuiting an existing rule.
All of these avenues have limits, but given the multiple options available, the Trump administration will have ample opportunity to make significant changes to current regulations.
REAL LIFE. REAL NEWS. REAL VOICES.
Help us tell more of the stories that matter from voices that too often remain unheard.