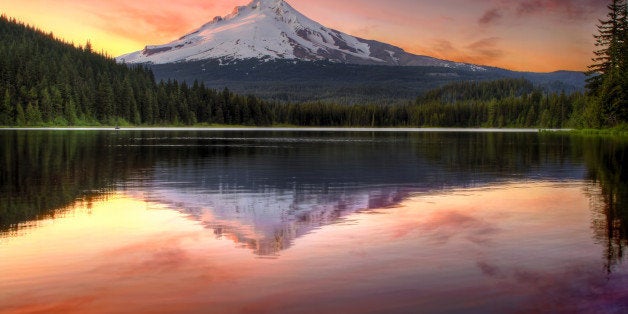 As I prepare to celebrate another birthday, I always take time for personal reflection. I believe reflection is one of the greatest tools for personal development and dream fulfillment. Many people see getting older with a negative perspective. However, they fail to realize that each year of life brings new wisdom, experiences and discoveries that all empower us to become the greatest versions of ourselves. I look forward to this time of reflecting because it awakens me to all the truths that have shaped and transformed my life. Reflection is not just taking a look down memory lane. Reflection is a mirror that allows me to look within myself. Reflection is an opportunity to look within and discover limitless wisdom, contemplate decisions and ponder your path. Reflection is a powerful tool that has revolutionized my life and revealed the riches of my inner world. Reflection has empowered me to achieve success.
1. Reflective meditation has always centered me. Over the years, I have had moments where I could have crumbled under the weight of the pressures of life. However, in those moments I find myself retreating to a place of reflective meditation. I find myself becoming still and silencing situations and circumstances. Reflection meditation has empowered me to focus and not fall apart. I have learned how to be unmoved in moments of uncertainty. When you find life's pressure becoming unbearable take a moment and place life on pause. Reflection meditation allows me to pause and align with my purpose.
2. Reflection will always lead to assessment of your life. A lot of people shy away from reflection. They are afraid to assess their lives. Assessment does not make me apprehensive. Assessment is simply a measuring tool for determining if I am living aligned with my life's purpose. Assessment is not a condemning metric. Assessment is a change metric. Assessment has produced the most profound changes in my life. Change is always on the other side of a decision. Assessment is the only way to evaluate our choices. Evaluating your life is the first step to empowering your life.
3. Reflection has produced priceless lessons. The experiences of our lives are educating us. We are either empowered by our experiences or entrapped by our experiences. I choose to allow my experiences to empower me. Anything that I go through in life is for the ultimate goal of transformation. While I may not completely understand everything, I have learned to utilize everything for my personal growth and development. Every process in your life is preparing you for greatness. Don't waste your experiences but discover the wisdom in your experiences.
4. Reflection will remind you what is possible. It is impossible to reflect and not be re-energized. Every time I reflect on how far I have come I discover new courage and resilience. Reflection reminds me that adversity is not final. Adversity is the tool that awakens me to my future. When I take time to reflect I am reminded that I have what it takes. I have the energy, stamina and courage necessary to make my dreams a reality. Reflection reminds me that my resume is filled with victories and empowers me to win the battles of the future. Reflection reminds you of your strength.
5. Reflection helps you appreciate the journey. We are all on a journey in our lives. I believe that journey is about discovering your authentic self. So often we fail to enjoy the journey because we are so busy trying to get to the destination. While I am grateful for all the success I have experienced in my life, the greatest moments for me have been taking time to enjoy everyday life. I love to hear the birds singing. I love feeling a cool breeze in the morning. I love looking at the mountains and admiring their beauty. Reflection gives me the opportunity to slow down and enjoy life's greatest moments. So as I celebrate another birthday, I am blessed to be living on purpose, gaining new wisdom and embracing the joy of the journey.