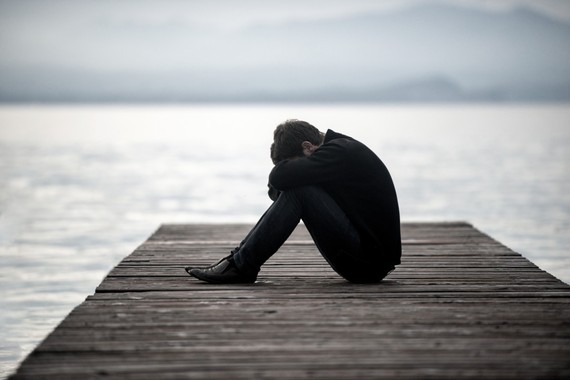 We hear a lot of talk about the oppression of women, but do we really hear any talk about the oppression of men? Quite frankly, I never have. At least not in the way I'm about to explain. As a life coach and hairstylist for 25 years, I have had my share of up close and personal conversations with men. I have also gotten polar conversations from women. I've always been fascinated with people and romantic relationships and have compiled a large amount of organic data through both my careers and relationships of my own.
The one thing I have seen repeatedly is what I call "The Knight in Shining Armor Syndrome." This syndrome is comprised of women thinking a man is going to save her. He will ride into her life atop his steed, emotionally healthy and always doing the right thing. He will be complete and whole in his emotional body and deliver her from all the evils of the world!
I think it's about time someone advocates for the men out there because quite frankly, this has gotten way out of control.
Somehow through the passage of time and in addition to television, movies and fairy tale stories, men have been stigmatized to have to be darn near close to perfection. Women have gotten the insane notion that this God-like human is going to sweep into their lives and rescue them from all the bad men who came before them and heal their insecurities and frailties. He'll know just what to say and just how to do it. He will build me a beautiful house, buy me pretty gifts, let me cry on his shoulder, put his jacket over rain puddles, brush my hair and always, always take care of me.
What a tremendous amount of pressure to put on a person. No wonder there are so many males afraid of commitment. I would be too.
Today I am going to bat for the heart of men -- the soul behind the brawn. The little boy who had is heart broken by his father or mother or was bullied through school. The men who weren't allowed to talk about their pain or given tools to transcend their fears. The men who repressed their feelings in order not to feel ashamed or guilty.
Ladies, I know men who have gone through all types of painful backgrounds and dysfunctional relationships and here's the whopper...
They just don't always show it.
I think we have been doing our men a grave disservice when we attach a persona to them that they cannot possible live up to and then feel let down when OMG he has a weak moment! Today I'd like to give our men a fighting chance to heal their hearts and their stories. I'd like our men to be emotionally supported. I'd like to give men the same attention women get when their hearts are broken or they are repressing a painful experience of their past.
You see, the issue is our men are not being given the opportunity to be human. They are not allowed to cry, fail or be weak. I heard a man say to an author at a speaker's conference, "My wife and daughters would rather see me die than fall off my white horse." That broke my heart in more ways than I can say. That was the day I decided that the world needs a change in perspective regarding the males in our lives
Men suffer painful stories as equally as women; however, they are taught to repress their emotion by their repressed fathers and father figures and the pathology continues on. To the men reading this (because I know you are) I ask if you can recall a time you were told to:
I bet the farm you have. In fact, I can imagine it's a fairly high percentage. You are not alone. If men were "allowed" to openly discuss their pain, I believe the shame attached to feeling emotion would decrease immensely!
Ladies, it is time for us to stop this madness not only for our partners and the state of our romantic unions, but for the children we are bringing up. It's time for us to shift the outdated perception of:
As the sacred feminine, we have the power to help our men heal their wounds and teach our sons a new way of being in the world. Unhealed wounds in either party is the number one cause of divorce. Behind any disempowered behavior is an unhealed wound. This is not a gender specific issue; this is a human being issue. Your man's heart is as big as yours. He loves as deeply as anyone else and he can be hurt just as easily by the words and behaviors of others. Just because he isn't publically displaying it does not mean it's not there. Bring me any man's unsavory behavior and I will find the unhealed wound behind it.
I was recently in a yoga studio that had this quote on the wall:
"The role of every woman is to birth the God in every man". Sigh...
When I read that quote I knew I was going to write an article to back it up. What I hear in these words is that a loving, good woman has the capacity to serve as the gateway to a man's healing and becoming if she chooses to see him as imperfect and fallible, but lovable nonetheless. I believe we must understand that men are not put into our lives to save us. As a couple, we are put into one another's lives to save each other!
A Course in Miracles speaks of the difference between a Holy Relationship and a special relationship. The Holy Relationship is one where both parties equally show up to help one another heal their fears and pain while supporting their growth opportunities and potential. A special relationship is based on what we can "get" from our partner. The question is "What can I get from you?" not "What can I give to you?"
It has been said, "Behind every great man is a great woman." This does not mean a man cannot achieve success by himself. What is does mean is men (and women) achieve far greater success and achievement when they are supported by a loving, compassionate partner.
Like any human being on this planet, we all need a soft place to fall. As depicted in movies like Braveheart and 300, the "hero" had a strong, loving woman supporting him who allowed him to break down and cry on her breast. She didn't judge him, she supported him. She stepped up to meet his heart and offered her love.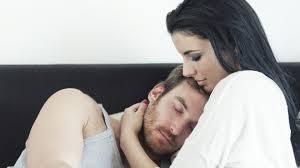 The truth ladies is this, men are not going to say, "Hold me!" Or "I just need a good cry." They need us to read between the lines, have compassion for their situation or story and meet them at healing by offering the security of our unconditional love. Your man does not need more negativity, shame or stigmas attached to him. He needs your kindness, love, security and tenderness.
Love heals all wounds. Ego, fear, control and manipulation perpetuates them. The next time you feel compelled to attach a perceived persona to your man and then feel terribly disappointed when he falls short, I invite you to ask yourself this: How can I better support him right now?
Don't be discouraged if your new course of action doesn't work right away. If you have a backstory of non-support, he most likely won't trust your motive. Instead learn to see the soul inside your man. Learn to understand his hidden emotions and act from this new perspective. Teach him that you are trustworthy of holding his innermost feelings and fears sacred. Provide a solid place for him to open his heart to you.
He may try to push you away or tell you he's fine or doesn't need your help, but I implore you to keep on keepin' on. After all you are dealing with a societal norm. This doesn't mean become pushy or smothering to him. It means teach him over time that you have his back. That he can trust you like no other person on this planet. That you see both his strengths and his weaknesses and you love him just the same.
For more information on Kristen or to contact her for personal coaching, please visit her website at: www.kristenbrown.org.
Related