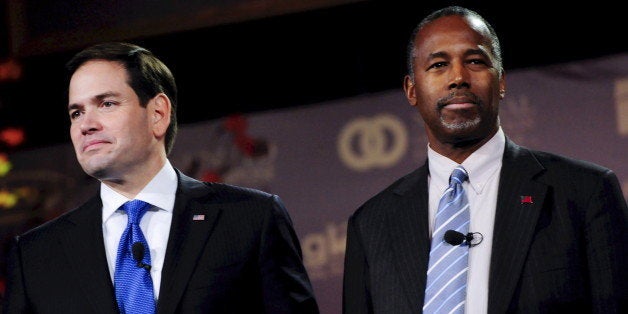 Last weekend, Senator Marco Rubio (R) made a public statement that a mother, even if she has the Zika virus, should not be able to get an abortion. He did not deny the evidence that Zika is known to cause birth defects, but rather firmly stated that being pro-life was more important to him than the potential microcephaly that might affect the child.
This is just one recent example of how many politicians refuse to sway their stance on abortion, even though abortion, according to the Supreme Court case Roe v. Wade, is supposed to be legal. The court even re-affirmed their stance on abortion by shutting down HB2, a Texas bill that would have put unnecessary regulations on abortion clinics, earlier this summer.
HB2, however, was not the last of its kind. Pro-life lawmakers are painfully aware that they won't win over the opinions of people voting pro-choice, so instead of debating the issue, they continue to make deceitful bills that allow them to circumvent the democratic process.
Laws such as these are known as "TRAP" laws, or Targeted Regulations of Abortion Providers. Like a booby trap these bills conceal themselves with good intentions, such as regulations for the sake of women's health, in order to ploy the public into consent. After all, what pro-choice feminist would have a gripe about a bill meant to enhance the health of women?
As the public has begun to take notice of these tricks, however, anti-abortion legislation has become even sneakier, and doesn't always camouflage itself as with wellness. There are a few specific bills that you should watch out for:
In Alabama, for example, there is a bill called "An Act Relating to abortions". This bill was introduced in February by Senator Paul Sanford (R), and would make it illegal for clinics providing abortions to renew their medical licenses if they are located within 2000 feet of any public schools; to no surprise, the only two locations that provide abortions in the state of Alabama are both next to schools. Sanford claims that the bill was proposed not to shut down current clinics, but merely in the hope "that no more [abortion providing clinics] would ever open that close to small children".
What harm could an abortion provider inflict on a child by mere proximity? An abortion clinic does not give off radiation, nor does it display explicit imagery or language that one's child might need to be protected from. In fact, the only way your child would even know that abortions are being provided in the clinic next door is if you, or one of the anti-abortion protesters outside of the clinic, tell them.
But that's not even the silliest thing about this bill. In fact, the clinic that inspired this legislation only moved near a local public school because Alabama's TRAP laws forced them out of their old building, which didn't have wide enough doors and hallways to comply with new regulations. This clinic is being hunted down by pro-life legislation that disguises itself as being in the interest of women's health and school children. Therefore, if Senator Sanford's bill passes, which it already has in Alabama's House and Senate, it will be to no one's surprise if the clinic, once again forced to either move (or shut down), would later face obscure regulation after obscure regulation until it finally closed. The bill has been sitting on the Governor's desk since May of this year, waiting to be signed into law.
Any rational person would read that title and think something to the effect of "I bet that the purpose of this bill is to reauthorize and amend the National Sea Grant College Program Act, and maybe also some other, relevant purposes," and that would be a completely reasonable assumption. Unfortunately, if that was your perception, you would be incorrect; the short title of this bill is actually the "Defund Planned Parenthood Act of 2015".
This might seem like a silly trick, to simply change the long title of a bill to get it to pass. After all, the men and women in Congress who voted on this bill have certainly read the entirety of its four-page-long text, and thus the short title of the bill, and Section 3, which clearly states that:
...no funds authorized or appropriated by Federal law may be made available for any purpose to Planned Parenthood Federation of America, Inc., or any affiliate or clinic of Planned Parenthood Federation of America, Inc., unless such entities certify that Planned Parenthood Federation of America affiliates and clinics will not perform, and will not provide any funds to any other entity that performs, an abortion during such period.
However this bill initially passed in the Senate by a unanimous vote in 2015! Certainly an issue as divided as the funding of Planned Parenthood should naturally have had at least some votes against it, yet somehow, the simple change of the bill's name allowed this legislation to move onto the House, where they took a closer look at it, made a few vague amendments, and passed the bill. At the end of last month, the President finally signed the bill into law.
Hiding the true intention of this bill was insulting not only to the intelligence of voters, but also to the democratic process as a whole. How are we supposed to have a legitimate conversation about the significance of abortions if the only way they're being combated legally is in disguise? Whether or not you support a woman's right to choose, don't you want the people on the other side of the argument to actually hear your voiced concerns? Deceitful bills divert this conversation entirely, successfully slapping the constitution in the face, and turning the American legal process into a sham.
Senators Sanford and Wicker should be ashamed of themselves for pulling wool over the eyes of voters. We cannot stand for this. The BillCams embedded above in this article allow you to contact these lawmakers, as well as the ones who represent your state, view their bills, and tell them what you think about the way they've been conducting politics.
But don't stop there. Many more bills similar to these ones are hiding throughout the country. After warning your representatives about these laws, take a look at the bills in your state. Visit BillCam.com, a website that allows you to search on-the-floor legislation. Type in words such as "abortion" and "planned parenthood", and see what comes up. These laws could have been prevented had we been paying attention to the legal system, and we cannot continue to wait for the Supreme Court to swoop in at the last minute to save the day. Show your lawmakers that you're paying attention, and that you are not OK with their dirty politics.
Calling all HuffPost superfans!
Sign up for membership to become a founding member and help shape HuffPost's next chapter