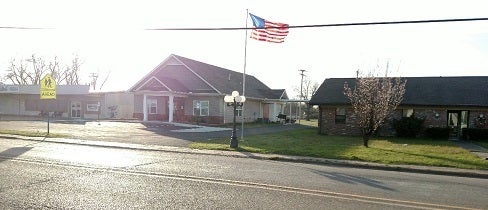 It is true, the opioid crisis in America is not just. During one of the deadliest public health emergencies our nation endures – it seems that in rural America the pain and loss hangs in the air – like the smoke emerging from the from the crops being burned along the foothills of the Arkansas delta. Tuckerman, Arkansas – which is my adopted home away from home. It is where the global education foundation, Every Child is Ours, Inc., (ECIO) is located, in a brand-new food pantry, tucked neatly in this rural town. It is my southern pilgrimage to visit my dear friend and President of ECIO, Jan Paschal, to lend a supportive voice in any way I can. The ECIO food pantry serves all of Jackson County, and relies heavily upon volunteers for all phases of the pantry's operations. This includes people, who are quietly battling their own health care problems and/or the collateral impact of the opioid crisis within their own families. According to the research collateral, consequences may include grand-parenting children of adult children with addiction, depression, chronic medical problems, mental illness, unemployment, toxic stress and suicide.
Yet, the mood at the food pantry is cheerful and upbeat. The senior center next door is preparing a hearty lunch of meatloaf, biscuits and gravy, with green beans and apricots, which costs two dollars. It's a place to congregate, and sit down for a hot meal among neighbors. My role this day is to speak about the power of community collaboration, filling gaps in mental health and behavioral health services. Many of the County's community stakeholders gather from the Mayor of Tuckerman to the County Clerk and representatives from the local school board and Jackson County school system. There is a large contingent of enthusiastic young women from the local faith-based ministry, who are participating in a year-long drug treatment program. These young women have chosen to perform community service at the food bank and are passionate about both their recovery and continuing their education. Also, present is a representative from Wilbur D. Mills Treatment Center, one of the leading regional behavioral health centers in Southern Arkansas. One may question why this community remains resilient, even as the news concerning the state of the opioid crisis in Arkansas is dire?
A recent study by the U.S. Centers for Disease Control and Prevention found revealed the Arkansas prescription drug problem so serious, "that there are enough pills on the street for each of Arkansas' almost 3 million citizens to have a full bottle." Per the data, all but nine of Arkansas 75 counties had overall opioid prescribing rates higher than the national average of 66.5 prescriptions per 100 people; which is double the national average. This includes Jackson County where data reveals an opioid prescription rate of 150 pills for every 100 people.
While the state of Arkansas has responded to this crisis on a multi-strategic level, a new report by Grantmaking in Aging, entitled: "Heartache, Pain and Hope: Rural Communities, Older People, and the Opioid Crisis" sets forth the unique challenges of rural America and offers evidence-based models which can leverage the quiet strength and resilience of tight-knit communities." Tuckerman is one such example.
In Tuckerman, for example, the food pantry also provides part-time behavioral health counseling by Wilber D. Mills. Further, to prevent opioid use and enhance local drug surveillance efforts, Pharis Smith, Director of the Jackson County Principals Association shared with me that Jackson County has embedded a team of mental health clinicians in the schools (K-12) to identify early signs of mental health problems. In addition, the behavioral health campus at Wilbur D. Mills includes a full-range of out-patient and residential treatment beds, in addition to fourteen apartments for women and children (up to 8 years old) and several levels of long-term housing programs. A 24-hour crisis hotline has been established which links to acute care emergency medical staff.
My remarks to the group are laced with admiration for the battle that they are waging. Every time I speak in Arkansas, sub-consciously my southern accent becomes more pronounced, as I immerse myself in a way of life, that offers great lessons in resilience. I share the struggles that my community faces in Broward County, in terms of scarcity of community behavioral health resources, which dove-tails into the reason why Broward County opted to begin its specialized mental health court over 20 years ago. As I spoke about the importance of building broad coalitions, which include the justice system, law enforcement, local hospitals, emergency room physicians and the faith-based community – I reminded the audience of the extraordinary work they have done thanks to the leadership of Every Child is Ours and the resilience of small town.
REAL LIFE. REAL NEWS. REAL VOICES.
Help us tell more of the stories that matter from voices that too often remain unheard.
This post was published on the now-closed HuffPost Contributor platform. Contributors control their own work and posted freely to our site. If you need to flag this entry as abusive,
send us an email
.