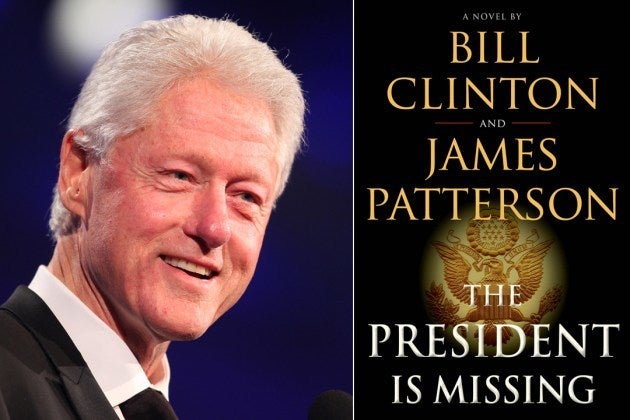 Bill Clinton has teamed up with James Patterson to write a novel called The President is Missing, and it won't be out until 2018. Even though I am not a James Patterson fan, I am excited about this project, if only because it resonates with the current political climate.
For months, I have advocated novels that focus, in part, on our current political climate—and there are many topics to choose from!
Subplots involving hatred, sexism, climate change, and the rise of "alt-right" publications would keep me turning the pages. Fiction is about escapism, but wouldn't it be great if more writers worked together to make a difference? Nothing says "marked in history" then having novels that remind us of "that awful time." Hemingway, Capote and Orwell, just to name a few, have set the stage for this.
It doesn't have to be strictly political though. Our current president's name does not have to be mentioned at all. In fact, it would be better if it weren't mentioned at all. (His future as POTUS remains uncertain, after all.) But there are wonderful opportunities to develop stories that teach readers—especially young ones—that they could make a difference in a time of division and tension. Chelsea Clinton released She Persisted, now it's time for authors—both new and established—to do something similar.
I write Young Adult fiction, and my current novel has a subplot centered on Fake News Media. My heroine is seventeen years old, still in high school, and works as a part-time intern for an online conservative publication (loosely based on Breitbart News). She writes a column called "Chicksplaining," where she is forced to write pieces that either enable or defend (bad) male behavior. Now what does that mean, exactly?
Well, think Fox News and its panel (or any other biased news platform, whereby right- or leftist). Every time Sean Hannity or (the finally gone) Bill O'Reilly puts an African American, Latino or woman on their show, it's usually to back up outrageous (or outlandish) claims. It's their way of saying, "See? I'm not sexist/racist/biased. This African American/Latino/woman agrees with me!" That is basically what my heroine has to do for this publication, and she hates every moment of it. (Why does she do it? Well, I guess you'll have to wait and see.)
Works of fiction—especially those targeted toward young readers—with these subplots are vital today. We must teach our children the importance of doing what's right, and to stick to their dreams, values and beliefs. It is also important to teach our young girls that they should reach their goals and shatter as many glass ceilings as they can. And you can achieve this without coming off as preachy or condescending. Just let the story shine organically and beautifully (too many adverbs, you say? Oh well).
We need more voices, everyday voices, to make a difference. As wonderful as it is to have the Clintons create a legacy of awareness through their creativity, it would be even more powerful if all authors come together to help us through these complex times.
Here are three of my favorite Young Adult novels with subplots that resonate with Trump-era readers:
If I Was Your Girl by Melanie Russo (Flatiron Books)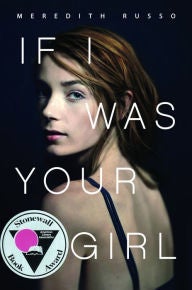 This haunting, beautiful love story told from a transgender girl's point of view will move you to the core.
Something In Between by Melissa de la Cruz (Harlequin)
A high school overachiever and daughter of Filipino immigrants is forced to reassess her life and priorities after she discovers that she and her entire family are in the United States illegally.
The Hate You Give by Angie Thomas (HarperCollins)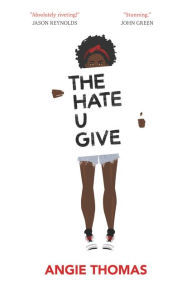 This story about an African-American attending an all-white private school will keep you turning the pages (one of my personal favorites so far).
REAL LIFE. REAL NEWS. REAL VOICES.
Help us tell more of the stories that matter from voices that too often remain unheard.