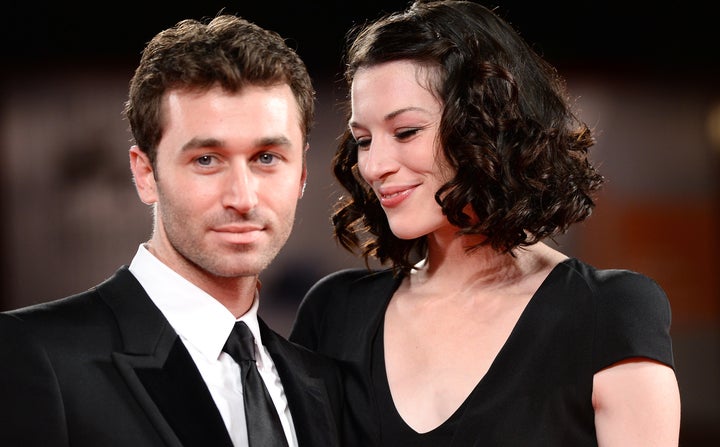 On Saturday, adult film star Stoya publicly accused fellow porn performer and ex-boyfriend James Deen of raping her. Stoya's tweets, frank and to the point, have sent a shockwave through the porn community.
Her tweets, and Deen's subsequent response insisting that her allegations are "false and defamatory," have split fans and admirers into two camps: Team Stoya and Team James Deen. Of course, we can't know with absolute certainty what's happening behind the scenes. All we have is Stoya's accusation and Deen's denial.
But what we do know for sure is that our perception of rape and rape victims, even amidst so much discourse about slut-shaming and rape culture, still excludes sex workers. For every message of support that Stoya has gotten over the last few days, there is an accusatory message that either questions her claims or condemns her for coming forward.
She's been asked why it took her so long to say something, why she chose to tweet the revelation rather than report it to the police (although we don't know whether she filed a report or not), and why content featuring Deen is still on her site. There have been suggestions that she is lying, possibly to get back at her ex-lover (Stoya and Deen broke up in 2014, after dating for at least a year). Some people have even suggested that because Stoya is a porn star, the idea that she was raped is dubious.
Well let's get some (rather obvious) things straight. Yes, a person can be raped by their significant other. Yes, sex workers can be raped. Not pressing charges or filing a police report right after experiencing sexual assault doesn't mean a rape victim is lying. Rape victims should not be put on trial when they step forward, and their sexual history, profession, or relationship to their alleged abuser should not dictate whether we believe them or not. And no, a legal conviction of the rapist should not be the only reason to believe a rape victim who speaks out.
The court of law should be left to decide the legal ramifications of Stoya's accusation. But the choice of whether or not to dismiss her because she has sex on-camera for money is in our hands.
After Stoya's tweets went out, The Frisky Editor-in-Chief Amelia McDonnell-Parry wrote eloquently about why she believes Stoya, and why she has chosen to end Deen's sex advice column for the site, writing:
The court of public opinion is not a court of law , and I don't need Stoya or any woman to 'prove' that she has been raped for me to believe her. Women who come out as rape victims are far, far, far too often not believed. This is especially true of women who work in the sex industry, with people actually wondering aloud if porn stars can be raped.
Having sex for a living doesn't mean you can't be raped, or you should "expect" sexual aggression. And James Deen's so-called "feminist porn star" persona should not absolve him of scrutiny when multiple women say he has violated them. It's not outside the realm of possibility that there are men who cultivate feminist personas in public in order to use those personas, and the power that those personas give them, as leverage for abuse in their private lives.
As McDonnell-Parry wrote, we need to believe women. We need to believe sex workers. We need to believe those who bravely come forward with everything to lose and nothing to gain.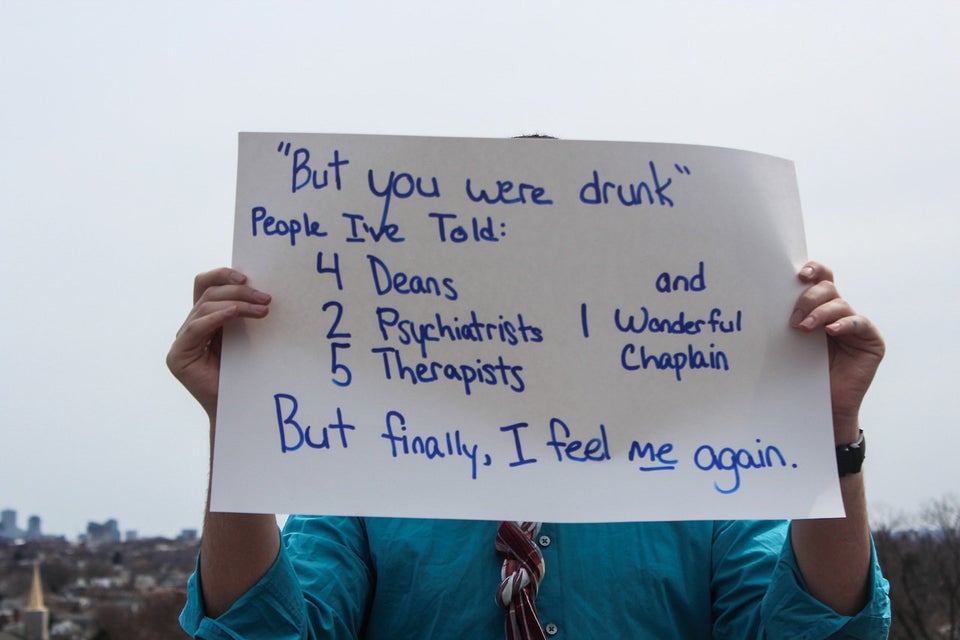 Surviving In Numbers: Stories Of Sexual Assault Survivors