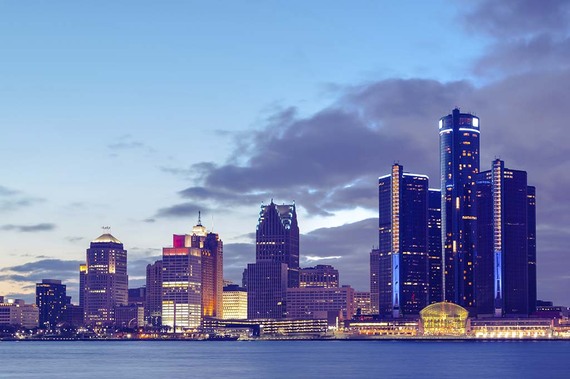 It's impossible to separate the recent hard times and subsequent revitalization of Detroit from the cars that are created there. In fact, I think that's true of all artistic endeavors.
The Jazz and dance bands that were popular in the 1920s reflected the optimism of the era, as did emerging rock and roll of the 1950s. In the 1970s, bands such as the Eagles reflected the "Peaceful, Easy Feeling" of the time. Later, the freewheeling '70s became the "Uh, this is a problem" '80s, and we get songs like "Under Pressure" and "Welcome to the Jungle."
Jump ahead to the selfie era, and the focus of many songs has turned inward. The band Twenty One Pilots' track "Stressed Out" is blatantly about missing the comforts of childhood and has a line that could only have been written in the era of Instagram, SnapChat and Facebook: "I care what you think." What's the last rock song you heard that said that?
Great Designs
Cars are also tied to the era in which they were created. The original FIAT 124 Spider could only have come from the Italian brand of optimism and prosperity found in 1960s Italy. Hard times reflect worry-filled and conservative designs, such as what we see in the American Ford Fairmont and Plymouth Reliant.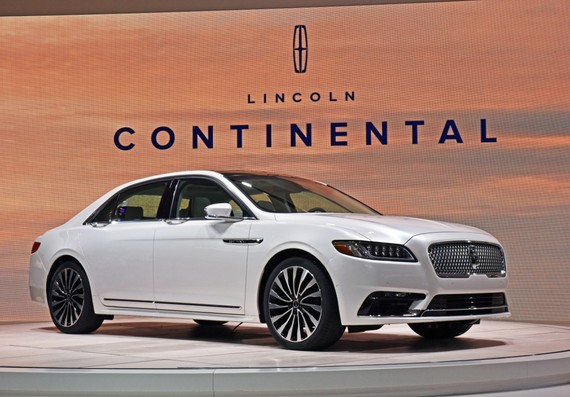 Similarly, the increasing energy and activity of Detroit can't help but influence the cars we see coming out of the Motor City today, including almost every Lincoln, the recently unveiled Chrysler Pacifica and the Buick Avista Concept.
New Detroit
I visit Detroit about twice every year. One of those visits is almost always for the North American International Auto Show, where these cars, and many others, were recently featured. As if to pull some kind of prank on the entire automotive industry, that show happens in the dead of winter, when the average high temps are below freezing. Pretty funny Detroit, pretty funny.
Despite the crushing gray skies, snowdrifts and well-publicized hard times in Detroit, there's something interesting happening when you walk down the street: People are out talking, laughing and buying. It used to be that you could walk through downtown streets like Congress, Larned and Lafayette anytime after 6 p.m., and it basically looked like an active set for "The Walking Dead." Now, it's a totally different story -- people are out and restaurants are full. Oh, and P.S. Detroit: You might want to spruce up the People Mover just a little.
Roop Raj is an anchor and reporter for the local Fox TV station (WJBK) that serves the Detroit area. As a reporter who's on the street pretty much every day, he has a front-row seat to Detroit's renewal. His take:
"Detroit's downtown comeback is faster and more robust than anyone would have imagined. From mom-and-pop wine shops and purse stores to 100 new bars and restaurants, people who visited even a year ago won't recognize the downtown corridor. Who would have thought a Whole Foods and high-end John Varvatos store would be open and thriving in post-bankruptcy Detroit? The influx of new residents is forcing open new businesses. All of this is happening while a 44 block hockey arena/entertainment/retail and residential sector is being built in an area that has been suffering for years."
Hipster Central
The revitalization and renewed energy is fueling concepts like the Buick Avista and production cars like the Chrysler Pacifica. Both cars have a sense of confidence and seem to reflect Detroit's new era of optimism.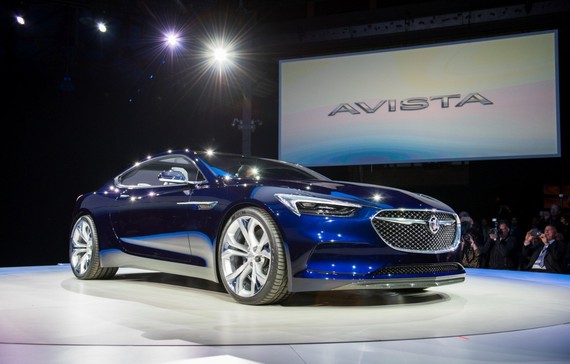 Here's how General Motors' Vice President of Global Design Ed Welburn put it:
"GM Design has a rich heritage and is focused on keeping our brands relevant for the future. The change in Detroit is attracting a very diverse group of young, creative people. This is evident within our design organization, and our products are better because of it. Today we have an award-winning portfolio of cars, trucks and crossovers in production, plus concepts that are just now being shared like the Buick Avista."
It's a similar story at FIAT/Chrysler. Yes, the Pacifica is a minivan, but look closely and you'll see a minivan that looks like designers started with a clean sheet of paper. Lower and wider than previous Chrysler minivans, the Pacifica knows what it is and isn't ashamed of it. Notice how the tall, buslike sides are gone, therefore eliminating that dorky minivan look no one loves and everyone loves to hate. Also, the Pacifica will offer a plug-in hybrid version.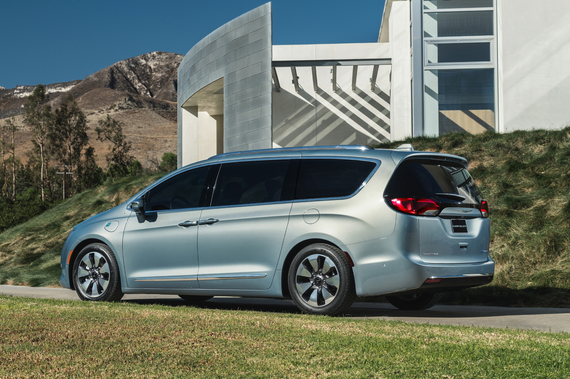 Ralph Gilles, global president of product design for FCA, said this is all about the connection between the Pacifica and the Detroit area:
"Detroit has always been an inspiration; we've always known it's the home to some of the most talented artists in the country. The city's revitalization brought artists outside of industrial design -- filmmakers, painters, actors, chefs, clothing designers, etc. -- to the area. We are fortunate to be able to look to these artists for inspiration and creative fuel. This allows us to think differently in how we create innovative vehicles such as the all-new Chrysler Pacifica and the Jeep Renegade. Outwardly, it is reflected in the shape or movement of the lines of a vehicle, a striking exterior color or the serenity of an interior cabin."
Rich History
Detroit's inspiration isn't really new; it's just getting some attention now. Detroit and the surrounding area has been home to many well-known musical acts, such as Bob Seger, Eminem, Kid Rock and Eagles co-founder Glenn Frey. Berry Gordy's Motown Records started in Detroit -- that label and the artists and songs that followed essentially defined American popular culture for decades and continue to impact music, movies and television in ways most people simply don't know.
The next time you see a slick new Lincoln, Chrysler minivan or Buick Coupe and it seems to have a little more attitude than you're used to, think about where it came from.
Just like Martha and the Vandellas' "Dancing in the Street" could only have come from Berry Gordy's Motown and the summer of 1964, so the striking new machines we see coming out of the revived Detroit can only be a product of all the heartbreak and success that the city has seen over the years.
Popular in the Community