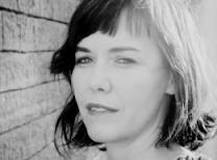 Photo Courtesy of Cristen Hemingway Jaynes
"When well told, a story captured the subtle movement of change. If a novel was a map of a country, a story was the bright silver pin that marked the crossroads." -- Ann Patchett

In a February 15, 2013 article for The New York Times, Leslie Kaufman noted the recognition of a trend that many among the literary world are currently embracing: the digital age in publishing has brought back what Neil Gaiman once described as "the novel's wayward younger brother" -- the short stories that most might otherwise have relegated to the memory of literature classes in high school or college.
Many of us remember these shorter works by literary masters: among them Henry James, Edgar Allan Poe, Ernest Hemingway--or in more contemporary times, noted authors such as Jim Harrison, George Saunders or Louise Erdrich, whose works, if not read in literary magazines, journals, or such publications as Esquire and The New Yorker, are instead placed in short story collections that rely almost wholly on the author's name recognition for sales.
However, with the recent prevalence of Kindle, Nook, and other digital reading devices, short fiction has started to return as an acceptable, and salable form, in fact bringing back the form with a power and a popular respectability it has not had for some time.
From The New York Times article:
"It is the culmination of a trend we have seen building for five years," said Cal Morgan, the editorial director of Harper Perennial Originals, who until last year ran a blog called Fifty-Two Stories, devoted to short fiction. "The Internet has made people a lot more open to reading story forms that are different from the novel, and you see a generation of writers very engaged in experimentation."
One such writer, Cristen Hemingway Jaynes, comes from an established and genuinely rarefied literary family as the great-granddaughter of Ernest Hemingway. This is a reality she embraces but also approaches with a degree of understandable caution while embarking on her own career in literary fiction.
Her first book, The Smallest of Entryways (2012), is a collection of nine short stories published by Humanitas Media Publishing. The stories were written over a twelve-year span, and they include veiled references to both the well-known and not-well-known parts of her family, pervasively revealing what she has said is the "unintended theme of addiction," and "varied characters' mind frames as they stand on the verge of change and self-realization."
Continuing in an interview with Kelsey Straight, editor of thefictorial.com, she talks about both the connection to her great-grandfather and about when she first became conscious of being a Hemingway:
I remember my mom and her friend sitting down with me, and [they] were like, "We want to talk to you about something. Your great-grandfather is a very famous man and this is why" ... my mom spent my whole childhood trying to keep me sheltered. Our family was extremely famous when I was a kid. They were just in the paper a lot. We started going to Key West when I was eight, every summer ... they started the Hemingway Days Festival, and we lived on this little island in Florida, and we would go to the Hemingway House, and people would ask me for my autograph [or] have their picture taken with me. They would want me to [sign] his books.
Later, and like many young members of a well-known creative family, it was something against which she rebelled, only later embracing it not from the aspect of Hemingway's fame, but from a genuine draw to his work.
When asked about her favorite work of her great-grandfather, she singles out favorites, such as the short stories, "A Clean, Well-Lighted Place" and "Cat in the Rain" in addition to the Nick Adams Stories, and then, like many, the novels The Sun Also Rises, A Farewell to Arms, and The Old Man and the Sea.
But she also makes a point to describe the other writers who influenced her, including the short fiction of one writer introduced to her by her mother, the writer Lorian Hemingway, which had an effect on her own writing:
She raised me to read good literature, and I am thankful for that. She introduced me to Sherwood Anderson. Talking about his stories is just as hard for me as talking about my own stories. They're just so singular. They're about specific people. Each story is about these specific people in this town, in Winesburg, Ohio [based on Clyde, Ohio]. It's about - a lot of it, I think, is about - seclusion and loneliness and being in a small town ... illustrated through these people's everyday struggles, just getting through life ... he's so good at talking about people's thoughts, how they think and feel when they're alone.
That sense of loneliness is something that is also reflected in her own collection. "[The stories] are based on my life, but a lot of them are made-up scenarios... I feel like fiction's purpose is to illustrate the human condition and humanity and feelings and struggles."
This included being the child of an alcoholic until her mother became sober when Cristen was 16. The title story, "The Smallest of Entryways," is about her mother, and is a stream-of-consciousness of a girl needing to fend for herself while her mother was sick in bed, a kind of lament regarding the common experience of being a child in such a situation, in which the child ostensibly becomes the parent.
Her own life after childhood included the influences of travel domestically and internationally, giving her what she has said is a singular sense of perspective. After going to college in the West, she attended law school at University of Oregon, first to become an animal rights advocate, and later switching focus to environmental law. But the one thing she always went back to was writing.
In being asked about her short fiction, she has compared it to Jazz, which she is now learning to play, saying, "I think that the rhythm of jazz correlates more with what I'm trying to do than any other kind of music. There's not any formula to it, but there is an underlying current to it."
This seems an appropriate corollary, especially in reading her collection. Each story is individual and distinctive unto itself, but there is also a definite voice that acts as a connecting, underlying current within the collection. Even with some powerful literary influences within her own family, her work reflects the product of an individual life lived at a series of crossroads, for which each story, as Ann Patchett suggests, is indeed a distinct pin on a map.
As for the future, Cristen sees herself writing further, and being in New York for the time being, where she doesn't have to go far to have the kinds of experiences she used to only have while traveling, continuing to experience the nuances that inform not just her writing, but also her sense of not currently living what she considers something many of us find elusive: a "normal" life.
Considering her talent, not just innate from a famous literary bloodline, but hard won from her own experiences, we can only hope that whatever she experiences, and wherever she goes, she will continue to write about it, including in the short fiction she does so well, and which is now, thankfully, as a literary form, now once again getting its due.
The Smallest of Entryways (2012), currently available in print via the Humanitas Media Publishing website, on Amazon.com, and via independent bookstores, including on indiebound.com. It will be published in all digital formats later this summer.
Note: K.J. Wetherholt is also published by Humanitas Media Publishing.
Calling all HuffPost superfans!
Sign up for membership to become a founding member and help shape HuffPost's next chapter