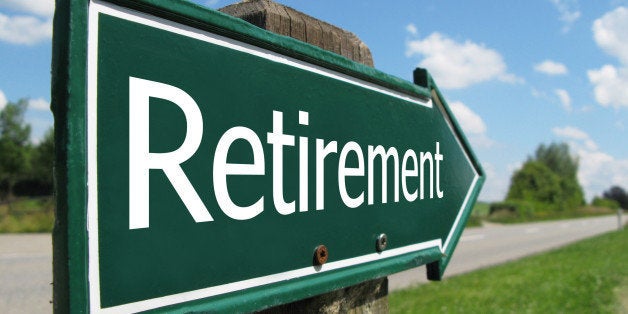 I have read and heard lots of things about what it is like to be retired and the wealth of opportunities it affords. a person to fulfill their dreams and open a new chapter in their lives. While there may be some truth to that for many, I have found that my experience of retirement raised as many questions as it provided answers and resolution.
I will be 63 this year and have been retired for 2.5 years after a long and varied career at AT&T. During a large part of that time, I would say that I defined myself primarily by my work and the trajectory of my career. It was a source of pride to me and the recipient of my best thinking and creative energy. Interestingly enough, in the last few years I found myself on a slow flight to abstraction - where I became increasingly focused on innovation and began to pursue other interests such as writing and teaching. But when the opportunity for retirement came, I was strangely unprepared and was utterly without the necessary game plan and strategy. Compounding the problem was the fact that, for certain reasons, I moved to a rural environment that was foreign to me and that left me in a state of isolation and dislocation.
So the question became how was I going to find the requisite dynamics of happiness and how would I find that fulfillment that I had heard so much about? In the process of figuring that out I learned a few things:
1. Don't be afraid to start from scratch. And here I'm not talking about a skills transfer for your old career to a new one. I began my retirement with the notion that I needed to keep working in a similar type of environment that I had previously known but soon found that exercise to be essentially futile. I was at a point where I had to re-evaluate things and decide where I was going next. And after performing an ongoing analysis found myself no further along than from where I started, with one exception that follows.
2. Don't think too hard. I found that I was doing just that - with the ridiculous notion that I added inherent value to any situation and I could impose my will on an opportunity based world. Laughable. So I abandoned the idea that I could continue on a path that was oriented toward a new career and decided to let go.
3. Let life come to you. Once I began to absorb that my new world was utterly different from my old one I found myself slowing down and began to make a plan that was not a plan. My sights got smaller and I began to understand that listening to people was much more interesting than doing the talking. And I found that doing menial tasks can offer a great deal more than expected. For example, I am an avid golfer and love to explore the outer limits of my game. So I took a job at a golf course - where I tend to the golf carts and the driving range. I find a soothing meditative quality to the work and, most importantly, I get to meet and talk to a wide range of very nice people. And, in a parallel development, I have formed a wonderful relationship with a beautiful woman who makes me happy. Now I never expected for any of this to happen and it never would if I continued to pursue life with a linear plan.
I have leaned most of all that retirement is not about the singular focus on goals and objectives but, rather, it is about being present in the lives of others and the recognition that life is unexpected. It can be a happy time and one where I have learned more that I ever dreamed I would