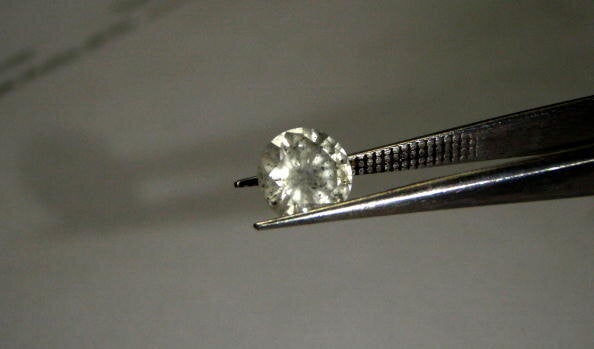 Daniel Howden | The Independent
The leading architect of the international system to stop the trade in blood diamonds has warned that the safety net is close to collapse with governments and the industry failing to act against gross violations.
Ian Smillie, the "grandfather" of the landmark Kimberley Process, that was agreed in response to appalling civil wars in Africa fuelled by illegal gems, said he had "stomped out" on his scheme as it was no longer working.
"It isn't regulating the rough diamond trade," the Canadian expert said yesterday. "It is in danger of becoming irrelevant and it's letting all manner of crooks off the hook."
The Kimberley safeguards came into effect in 2003 and helped restore consumer confidence in precious stones. Today they regulate 99.98 per cent of the rough diamond trade, but if the process loses credibility, experts say criminals will re-enter the trade with conflict diamonds quickly reappearing in shops in London, Paris and New York.
Mr Smillie was one of the authors of the Kimberley Process Certification Scheme (KPCS), the UN-backed agreement credited with breaking the link between the diamond trade and vicious conflicts, mainly in southern and western Africa. His comments came as the 49 members of the Kimberley Process - made up of governments, industry and civil society - met in Namibia with a growing list of concerns.
Top of those is Zimbabwe, where hundreds of diamond miners were massacred by the army as the government effectively militarised a key mining area late last year. Some in the industry have questioned whether Zimbabwe's gems match the definition of conflict diamonds as they are helping to fund a government, not a rebel army, but Mr Smillie rejected this: "They are blood diamonds, they have blood all over them."
Zimbabwe is not alone and a host of other cracks have emerged in the system of safeguards meant to "ensure that diamond purchases were not funding violence". Monitors have pointed to the illegal trade flourishing in Ivory Coast, Guinea, Venezuela and Lebanon.
One-hundred percent of Venezuela's diamonds are being smuggled, according to the UK-based Global Witness; Guinea has reported an unfeasible 500 per cent increase in diamond production year on year; and Lebanon is exporting more rough diamonds than it imports despite having no local deposits. None of those countries have been suspended from the process and while inspection teams have been dispatched and reports commissioned, no action has been taken.
"The Kimberley Process is always the last to wake up and smell the coffee," Mr Smillie complained. It was claimed that he had "retired" from his role as one of the group's chief monitors earlier this year but the Canadian dismissed this report, saying he had "stomped out". "If it was working I would be there in Windhoek arguing with them or celebrating with them... but governments want to pretend that it is working." He said the mantra of KPCS has become "let's not do anything now" and accused them of "fiddling while Rome burns".
The KPCS is under strong pressure to act against Zimbabwe. "Hundreds of miners have been killed by their own government," said Annie Dunnebacke, lead campaigner from Global Witness. "How can that country still be part of the Kimberley Process? What's the point of having a stick if the stick is never used? Zimbabwe should be suspended."
The Namibia meeting which ends today has agreed to send an inspection team to the troubled southern African nation next week but it's unlikely they will be given serious access to the Marange area where the killings occurred. Inspectors have privately admitted that people they want to interview have been arrested or intimidated already.
Global Witness and Mr Smillie's Partnership Canada-Africa NGO were among the pressure groups who put blood diamonds on the agenda of the UN Security Council in 2000. At that stage rough gems were helping to pay for vicious civil wars in Sierra Leone, Liberia and Angola that cost hundreds of thousands of lives.
A UN resolution in December 2000 launched the Kimberley Process, and it was signed three years later. On its own website the organisation trumpets its success: "Diamond experts estimate that conflict diamonds now represent a fraction of one per cent of the international trade in diamonds, compared to estimates of up to 15 per cent in the 1990s. That has been the Kimberley Process's most remarkable contribution to a peaceful world."
The key to that success was ensuring that it reached all countries involved in the trade. Its future depends on ensuring there are no grey areas for blood diamonds to exploit. "Diamonds travel quickly," explained Mr Smillie.
The consequences of a collapse of the Kimberley Process would be twofold, he warned. "The diamond trade would go back to its criminal past and rebel armies would have no problem finding buyers for their blood diamonds. The potential for diamonds fuelling conflict would be back," he said.
Related
Popular in the Community