Remember Coupon Sunday? Mom, sitting patiently going over page after page of colorful store promos, chain store weeklies, manufacturer mailers, and direct mail discounts, all in the form of coupons.
Coupons -- as in "cut outs", from the French word that means just that. In the '80s and '90s, it was all the rage.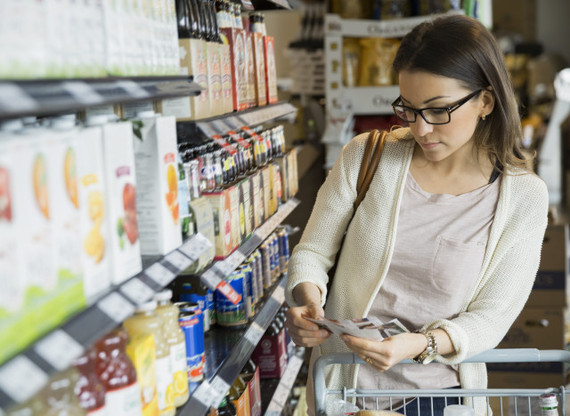 Television news reports covered what they deemed to be "super shoppers", who racked up hundreds of dollars in discounts on everything from canned goods to toilet tissue.
Here are some interesting tidbits concerning this worthwhile pursuit:
Coupons are generally in two forms; one is a direct decrease, listed by a dollars-and-cents value, the other a percentage decrease, and listed by the percentage.
Coupons also generally come from two different sources; one is the manufacturer, hoping to incite purchase through any channel, the other from a retailer, hoping to incite purchase through their specific channel.
Most savvy consumers realize that some of these coupons can "stack", giving the advantage of both sources, but generally won't allow stacking of the same source, but will allow generally the better of each.
In the age of online purchases, and reductions in print advertising, is the coupon form of price reduction still relevant? Will there be an increase, or a decrease in coupon impact on prices, if the buyers are more savvy, shopping more online?
The answers were quite surprising.
In 2012, 79.8 percent of shoppers polled used coupons regularly, up by almost 15 percent over the five years prior. If that trend continues, nearly every shopper will be using some form of coupon discount by 2020. (ilovecouponmonth)
The cost of print advertising being a major factor, fewer actual coupons are being printed, yet the number of dollars saved, and the number of retailers accepting both manufacturer and retailer coupons increases annually as well. (ilovecouponmonth)
Because of the reduction in access to coupons, whole websites dedicated to making the discounts available to a wider audience like Discountrue or Coupons. These sites make finding the appropriate, and and offer great information on the use of discount coupons on the basis of product, seller, and processes.
Not only has the coupon survived the transition to electronic form (Target department stores and craft store giant Michael's both have dynamic e-coupon programs). They have exploded in availability and identity through social media resources like Facebook and Twitter, as customers are offered additional discount opportunities by joining -- and promoting -- the store's consumer programs as well.
Are these programs going away anytime soon?
Mobile phone coupon use topped 5 billion in 2012, and is expected to have more than doubled last year. (Emarketer)
Coupon-use spans all economic strata, at comparatively equivalent levels. This means that the power of the coupon overcomes inequality, drawing buyers from all walks of life. It's true; everyone likes a bargain. (Nielsen)
Even more companies -- and innovative coupons -- are coming on line every year. (Valassis/ NCH Marketing)
Indeed, it seems that the advances in both online coupons and their printed kindred are going to continue to be a primary way to drive and promote sales, both in-store and online. It kind of makes sense, if you think about it.
As tech advances lower prices, the manufacturers and retailer can cut costs, and thereby offer greater discounts, which in turn, drive more coupons.
It would seem likely that the effectiveness of coupon resources like thekrazycouponlady or discountrue will become more valuable over time, in helping the consumer remain educated, informed, and supported in getting the best prices on the things they buy.
What's your best coupon-clipping, dollar-saving story? Got a secret way to get the best deal with coupons, and how do you get the best stacking-discount? Share with us below!
REAL LIFE. REAL NEWS. REAL VOICES.
Help us tell more of the stories that matter from voices that too often remain unheard.