SUPER-DELUXE VERSION OF FLEETWOOD MAC'S TUSK RELEASED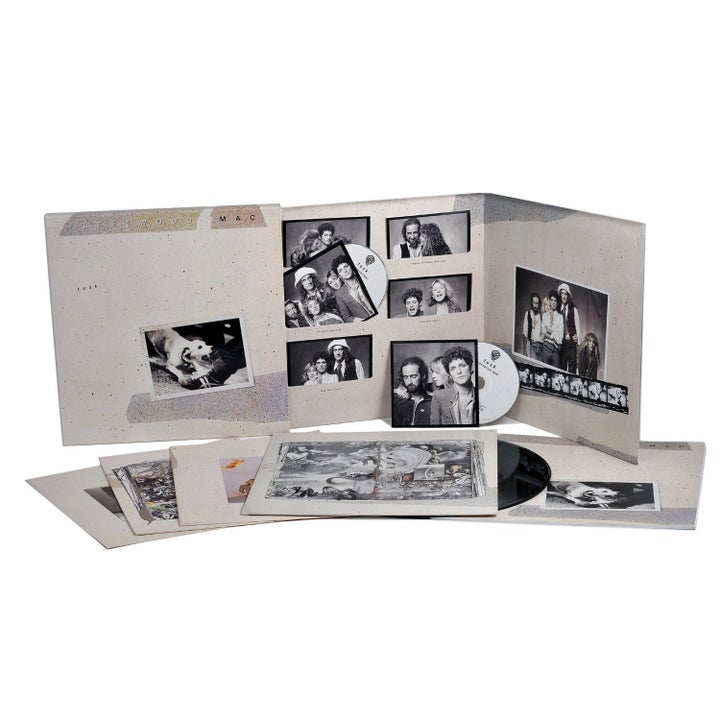 When Fleetwood Mac's Tusk finally was unveiled to the masses back in 1979, it critically dropped like a white elephant. After releasing two of the best, almost flawless pop albums of the seventies--Rumours and Fleetwood Mac--folks expected the band's formula of non-stop, potential singles to remain intact. Instead, Tusk spread its sonic experimentation across two albums, its creative overlord, Lindsey Buckingham, having utilized virtually every studio toy at his disposal. Add to that USC's marching band drumline-ing across the focus single/title track plus servings of un-Mac-like musical performances and song lengths, and you get Buckingham's musical vision/version of what a late-seventies album was supposed to be. Fleetwood Mad had arrived and considering the relationship breakdowns and band's highly-publicized drug culture, it was a miracle this previously-considered overthought, overwrought product made it to vinyl at all.
Fleetwood Mac's shifting business and leadership dynamics and partner trade-ups shouldn't have been surprising considering the musical institution's member roster evolved following every few albums (remember Peter Green and Bob Welch?) and the inevitable shake-up cyclicly was due. All of this very public Mac stress delighted journalists who gleefully spread the word. Regardless, devoted fans still were hooked on the band that strutted siren Stevie Nicks and the sophisticated Christine McVie, and they would spend their last dollar for this sweet fix. So the album sold well though it did shock Macheads, and the returns (when stores want a refund for unsold product) were large since product shipments allegedly were as bloated as Tusk's track count and excesses. Then again, at the time, returns were a given and built into the business plan for virtually every album release.
As a single, the title track "Tusk" wasn't a flop; its "TUSK!" chants and overall adolescence was electrifying. Still, it wasn't embraced like the usual, undeniable Mac anthem ("Rhiannon," "Don't Stop," "Dreams," etc.) probably due to its cryptic poetry ("Why don't you ask him what's going on? Why don't you ask him who's the latest on his throne?"). The reality was that no matter how ambitious and applaudable the 45 was, it didn't change music as we knew it, which seemed like its mission. Stevie Nicks'"Sara" became the album Tusk's biggest hit and its commercial saving grace; the followup singles, "Think About Me" and "Sisters Of The Moon," came off like second stringers, akin to Rumour's lightweight "I Don't Want To Know." Add to that Lindsey Buckingham's dark "Not That Funny" and "The Ledge" and it was like the Fleetwood Mac we knew and loved had been euthanized.
With the release of the super-deluxe Tusk and its abundant, additional content--including a vinyl pressing--this head-scratcher of an album both gets a thorough examination and, finally, its due. Naturally, the remastered album sounds fuller than its original CD release and closer to the vinyl sonics, and the 5.1 surround mixes utilize instruments, vocals, and arrangement groupings previously denied this project. The crazy amount of work that went into Tusk's undertaking is uncovered further with a rarities disc that contains demos, outtakes, and remixes. There are also two live CDs that put the emotionally and physically exhausted Fleetwood Mac's fatigue front and center. What's presented here may not be fantastic but it's engaging, with performances of newbie compositions like "Sara" and older hits like the always dazzling "Landslide" stealing the show. And the alternate version of Tusk disc--comprised of different mixes and takes--is interesting, but Mac's first go-round is the definitive version, even though this "what if?" is smartly assembled.
After this huge historical analysis and with so many decades following its initial release, Tusk can be rationalized as a commercial misstep that served a bigger purpose. Lindsey Buckingham's genius has been outed through the years, project after project, and Tusk, obviously, was this scientist's first true laboratory, so he should get a break for an experiment or two that went haywire. Stevie Nicks and Christine McVie's lead vocals delighted on practically all of their songs, no problem there. Even former Mac member Peter Green paid a visit to the track "Brown Eyes," and to this day, everyone loves those USC marching band rascals, though not necessarily on a pop record heard every ten minutes on the radio. A big nod goes to the sound, expertly constructed by the project's talented co-producers Richard Dashut and Ken Caillat (father of Colbie).
Not much more can be said about Tusk except that its opening song "Over And Over" got it right. Its message of sanity prevailing through adversity applied to this incarnation of the group...at least until they changed doctors a few years later (Doctor Who reference...anyone?). This version of the band--Lindsey Buckingham, Stevie Nicks, Christine McVie, John McVie and Mick Fleetwood--survived long enough to record the Mirage and Tango In The Night albums, whose creative heights may not have been achievable without Tusk. Put in another context, Tusk could be considered Fleetwood Mac's middle child that demanded more attention and pretty much was, maybe until now, misunderstood.
ANOMALISA EXCLUSIVE - "NONE OF THEM ARE YOU" BY CARTER BURWELL)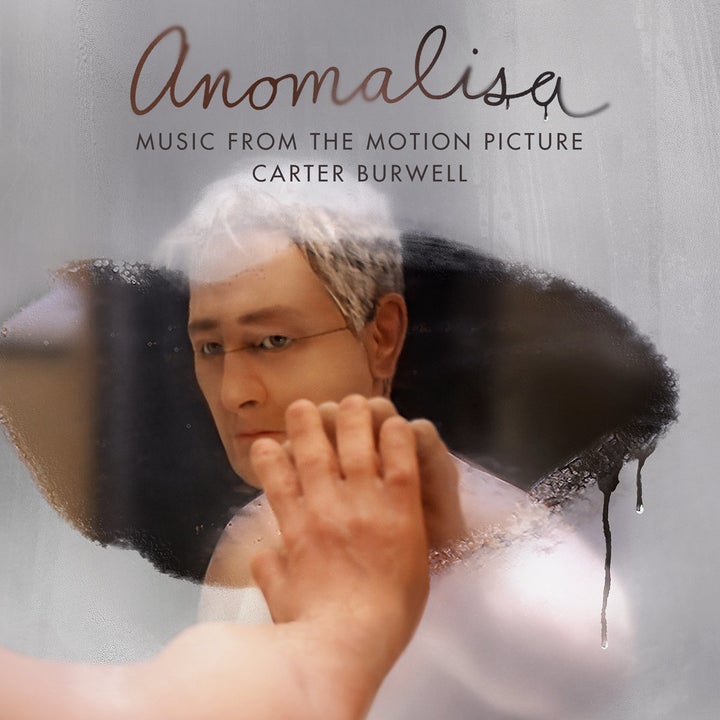 Here's an original song from the much buzzed about film "Anomalisa," which will be released by Paramount Pictures in select theaters December 30, 2015 and everywhere in January. Lakeshore Records will release the Anomalisa – Original Motion Picture Soundtrack digitally on December 18 and on CD in early 2016. The song "None of Them Are You" was composed by Carter Burwell with lyrics by Charlie Kaufman and performed by actor Tom Noonan (along with some snippets from the film).
According to Carter Burwell...
"The music in Anomalisa balances two somewhat contradictory roles. On the one hand, everything about it is slightly out of kilter – the instrumentation, the harmonies, the rhythms. On the other hand, it is humble, ingratiating, even kitschy in its effort to draw you into the lives of Michael and Lisa, the protagonists. For the soundtrack album, I included some dialogue and sound effects from the film. All film soundtracks invite the listener to recall feelings from the film. In this case, I think the listener ends up doing a bit more work. They're not only recalling their film experience, but creating the characters, the space, and the situations for themselves. They hear what is said, while contemplating what is unsaid. It is, hopefully, not just a recollection of the film but a whole new experience unto itself."
MYRIAM PHIRO'S "NATURE BOY" EXCLUSIVE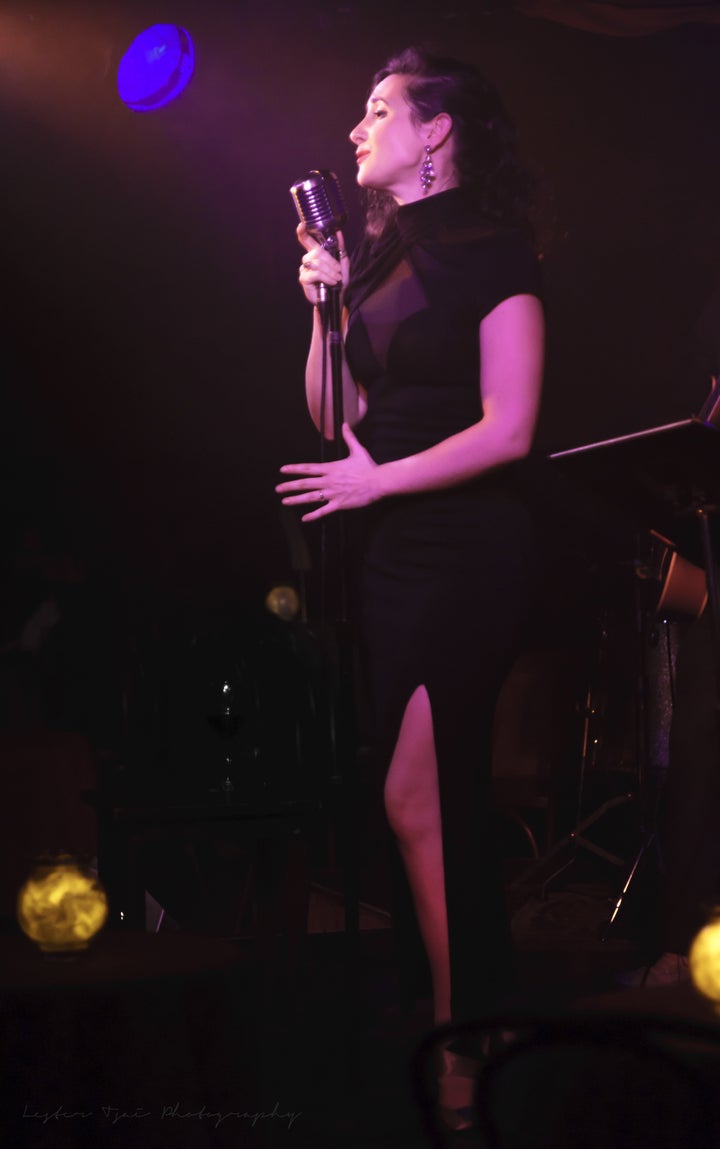 "Myriam Phiro is an internationally-recognized French-Canadian actress, jazz singer, dancer and cabaret chanteuse who has performed on stages and in theaters worldwide. Her influences run from Ella Fitzgerald, Frank Sinatra, and Edith Piaf to Jane Monheit, Madeleine Peyroux, Chet Baker, Norah Jones, and Manhattan Transfer, and encompass the style and elegance of The Jazz Age of the 1920s, the energy and pizzazz of the Big Band Era, and the intimacy of the classic French music-hall; musical stories told with wit, flair, and poignancy. Her performances feature jazz and French standards and the famous tunes of the Great American Songbook, and incorporate elements of swing dance, the Big Bands, and even bossa nova. Her new album Voyages is out now, and she will be headlining Edith Piaf at 100, Saturday 12/19 at The Metropolitan Room in New York City."
JEREMY NASH'S "KILLIN' IT IN CALIFORNIA" EXCLUSIVE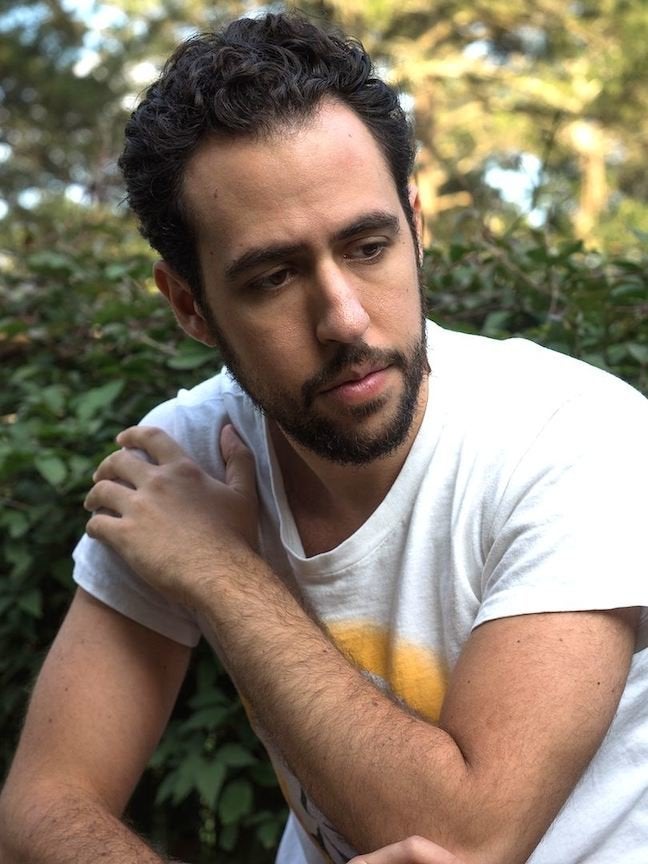 According to Jeremy Nash...
"It's been uncharacteristically warm so far this winter, but 'Killin' It in California' comes from a time when I was halfway toward being a snowman and feeling envious of the sunnier coast. Once you get past the holidays, New York can feel pretty isolating, and if you're prone to seasonal affective disorder like I am, it'll start to drive you stir crazy. It's one of the reasons why I picked up and moved to Nashville last year, though I've found it's a pretty universal feeling wherever you're living. 'Killin' It...' deals with all of these emotional issues, but I think at the heart of the song is a fear of abandonment, along with its accompanying fear of commitment, that creeps in throughout most of the album. The song's protagonist is not only envious of his lover's new situation, but he's paralyzed by indecision and angry with himself for his failure to jump in and follow her west. The lyric at the top of the chorus, 'I'd fight for what I want, if I knew just what it was,' sums up my tendency to over-think and under-commit in many areas of my life, especially romantically. It's probably not a song to be sung around the Christmas tree, but I hope that these emotions prove to be relatable, and maybe even comforting, in the months that follow."
AMERICAN DARLINGS' "YOU AND I" EXCLUSIVE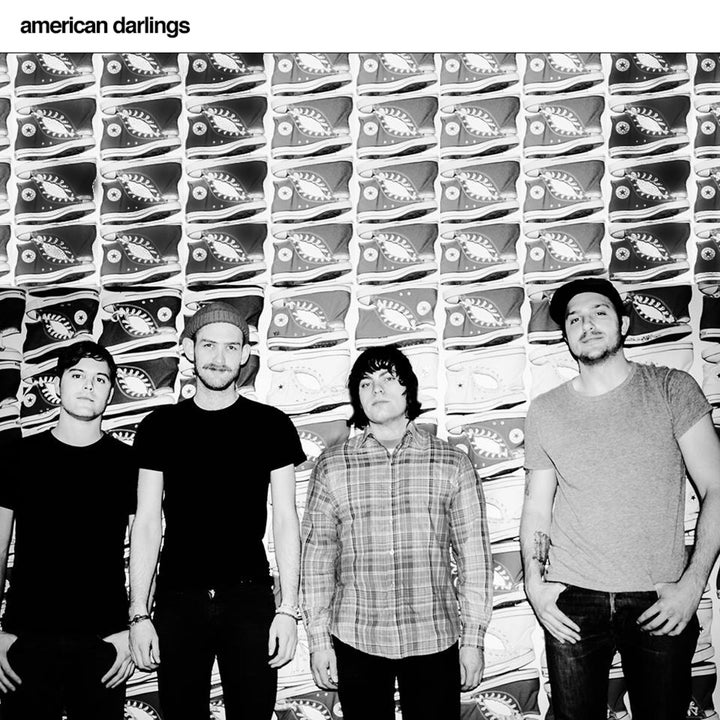 According to American Darlings' Jason Maksymilian...
"When selected by Converse to record at Rubber Tracks Studios, we didn't have the songs yet so we kind of formed 'You and I' with Rubber Tracks in mind. We wanted to create a direct, short but simple, lush sounding, '90s alt-rock tune somewhat representative of what we listened to on the radio growing up. Lyrically, 'You and I' can relate to any two people in a relationship, yearning to just leave all the day to day chaos in life and run off together."
THE PAPERBOYS' "MISTO LATIDO" EXCLUSIVE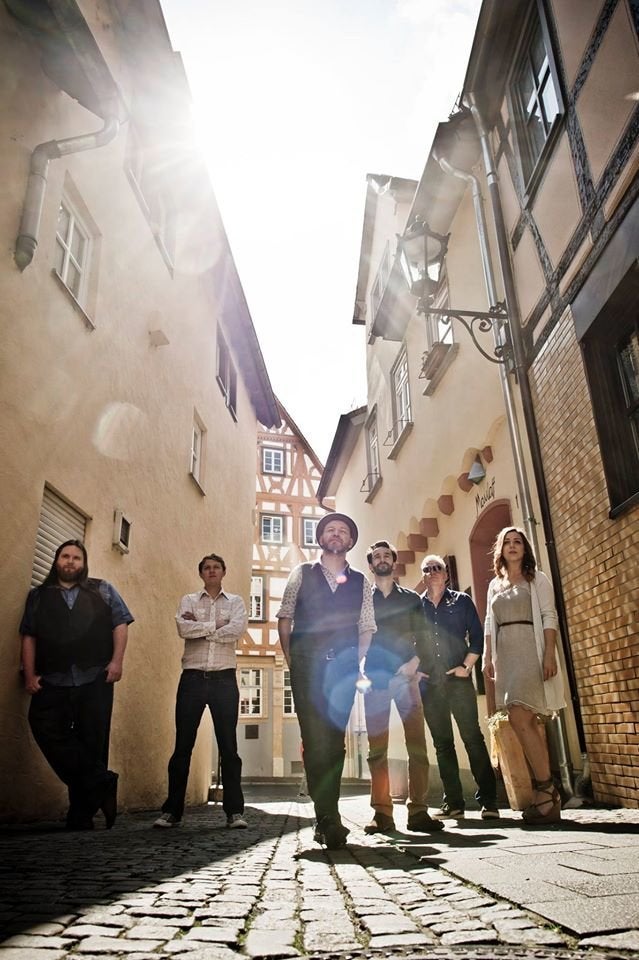 According to The Paperboys' Tom Landa...
"This is a very festive track about traveling, and about how the more you travel, you find out there is way more things that unite us than divide us. It's about music uniting people from all corners of the world. Musically, I wanted to make a record that was adventurous and reflected what we play live, although in many ways, it goes back to a more Rootsy and Celtic sound."
SEA CAVES' "BIRDS" EXCLUSIVE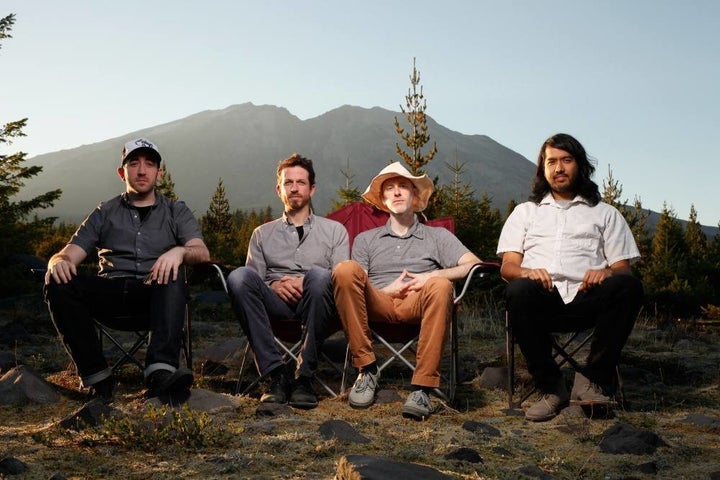 According to Sea Caves...
"Birds was written in response to the general apathy that many people have when it comes to climate change. Oftentimes, those in positions of power and leaders in the business community move on as if nothing much needs to change.

"'All this talk of losing these woods, it seems that some will go, and wind up burned in the arctic winter while white-haired men stare at birds in the architecture...'

"'Birds' was also written as a kind of reflective pondering about what things will change over the next decade or so and how that will be reflected in our surroundings and what that will be like for the animals that call these surroundings home. Looking out over the forests of the western US and Canada, I often wonder what things will look like down the road, and what areas will be completely changed. We think about what things we can do to smooth these transitions. I have a lot of hope about new opportunities that we don't even know exist yet, and for new areas of collaboration."
Popular in the Community