LADIES & GENTLEMEN, THE REVOLUTION!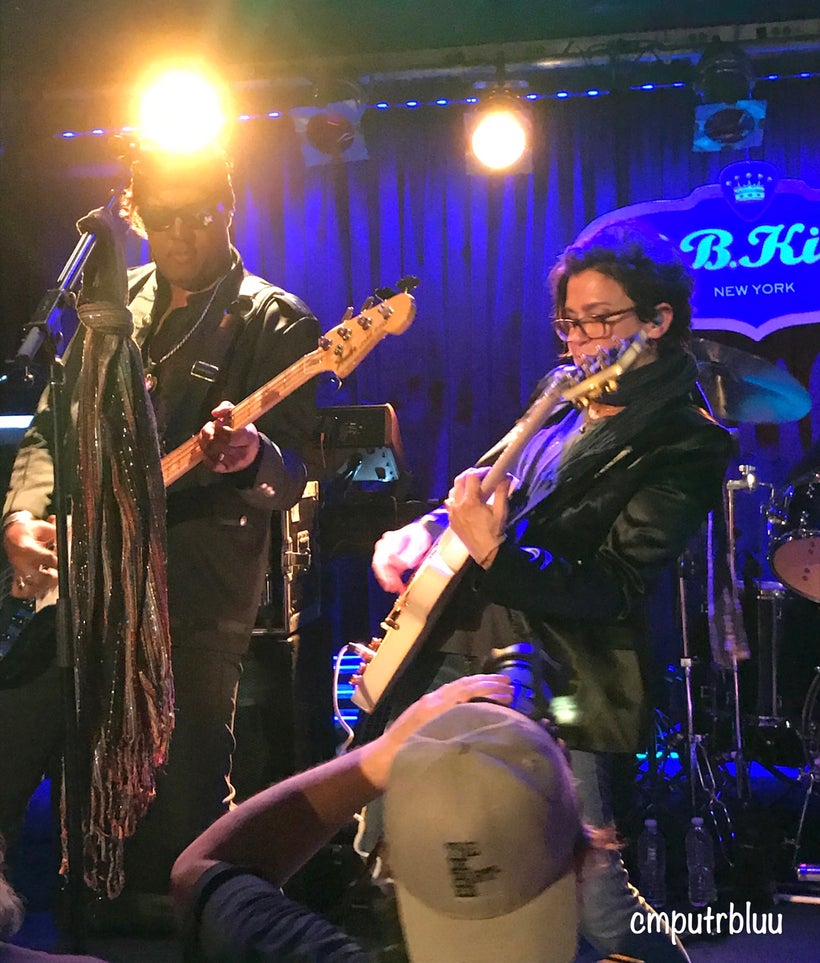 THE REVOLUTION • "Computer Blue" • B.B. King NYC • 4/28/17
I was in my absolute glory when The Revolution kicked off the show with "Computer Blue". As soon as I heard the drum track start, I knew it was "Computer Blue", or cmputrbluu, as I call myself.
There they were taking the stage. The Revolution! I have seen Prince live 30 times. In small clubs, big clubs. arenas, hotel ballrooms, record label conference rooms, outdoor amphitheaters, at TV tapings and during his Vegas residency. But I have never seen The Revolution play live until now. My first Prince show wasn't until the 1988 Lovesexy tour in Hatford, after The Revolution had broken up.
I was beyond tickled to at last see live, Wendy and Lisa say:
Is the water warm enough?
As the band tore into "Computer Blue" I came to this split state of consciousness. I was fully tuned into their performance, but at the same time I was getting flashbacks of my musical journey with Prince. I was recalling the friends I have shared Prince memories with, the friends I made because of our mutual love for Prince. The countless pre-internet era hours I logged combing record stores in the village for the latest Prince bootlegs. The scrambling my friends and I would do to find out where the after-show was and how we could get hooked up. The forever treasured memories of the three times I met Prince, one of those times being able to hang out with him. And so many more memories.
I was looking at the present day Revolution performing this song while my mind was simulcasting their performance of it with Prince in the movie Purple Rain. The band members have aged some and have gone through their own ups and downs in life, but they can still kick! Just like me, just like all of us.
And while there is no getting around the specter of Prince's absence looming over the show, I still felt a joyous mood in the room. I know I was more glad than sad. After the cruel and shocking loss of Prince a year ago, it felt good to be in a room again with my Prince peeps, experiencing that buzz of excitement and celebration we got for decades at Prince shows.
Thank you, Wendy, Lisa, Brown Mark, Matt Fink and Bobby Z.
GO SEE THE REVOLUTION LIVE!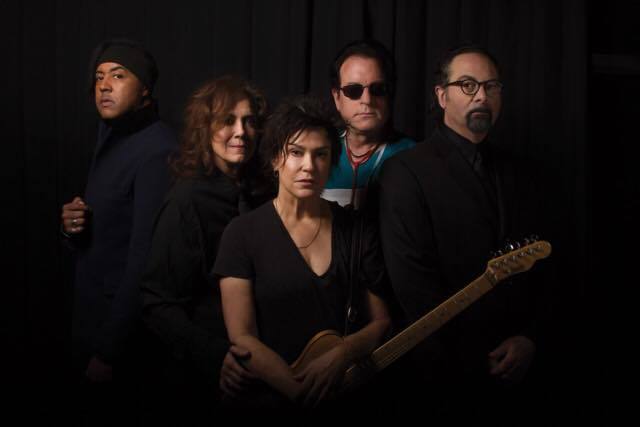 They will make you smile. They will make you jump. They will make you sing. They will make you dance. They will probably make you shed a few tears. But when you leave, you will feel the happiest you have felt thinking about Prince, since before the sad day we lost him.
THIS DAY IN MUSIC - 🎵 Take a scroll with me down music memory lane! 🎹 🎸 🎷 🎶 Music memories & NYC pics. Please follow!
Calling all HuffPost superfans!
Sign up for membership to become a founding member and help shape HuffPost's next chapter
This post was published on the now-closed HuffPost Contributor platform. Contributors control their own work and posted freely to our site. If you need to flag this entry as abusive,
send us an email
.