The Rhythm Foundation, like a good wine or whiskey, are aging amazingly. For 27 years, they've been delivering international sounds to Miami. Twenty-seven! My first introduction to The Rhythm Foundation was through Big Night in Little Haiti, an event they produce the 3rd Friday of the month. Little nights in big Miami.
Nights you'd never experience if you didn't live here.
A few years ago I recall marching through the streets of Little Haiti late at night, after the event ended, cheap red wine in hand bought from the corner store, the bodega on NE 2nd and 58th, the same store where locals came in to buy loosies and single rolling papers for eleven cents. We bought a bottle of wine and jumped into the block party fray, a rolling, wave of neighborhood rhythm, shaking and contorting to djembe drums as a sea of us locals danced into the night like a Caribbean bacchanal.
Yo I'm a white boy from New York -- Italian and German in ethnicity.
I never felt more at home.
That's the rhythm this foundation offers and it's MAGIC!!
Little nights in big Miami. Big Nights in Little Haiti.

Another memory of course is the FREE concert they hosted starring Arcade Fire.

That was like, epic..

Lately, with the help of some well-deserved grant money, The Rhythm Foundation has expanded up north to Hollywood to host monthly events for FREE bringing down to South Florida amazing jam-bands like Galactic and Medeski, Martin and Wood.
Just a sick job -- really. You're truly killing it.

Furthermore, as the new managers of the North Beach Bandshell, The Rhythm Foundation continues to host its Transatlantic Festival and is now excited to announce a new series at the venue called Dance Band Night! The night will feature a dance lesson before a concert of the same genre where guests will be able to show off their new skills. Dance Band Night will take place every Second Thursday of the month.
The first one is on Thursday, May 14 featuring music from The French Horn, a gypsy swing band that will make you dream of a Woody Allen movie and dancing along the Reine in Paris. Before the concert there will be dance lessons by the world champion swing dance team Yuval and Julia. This series is yet another FREE event The Rhythm Foundation is delivering. Have you hit up the North Beach bandshell? It's amazing. The beach is right there. It's like baby-making beauty! Some think Miami sucks during the summer --go to one of these events and stay connected to the Rhythm Foundation.

They promise you a local experience you won't find anywhere else in Miami.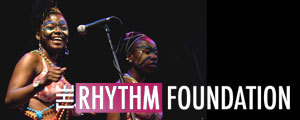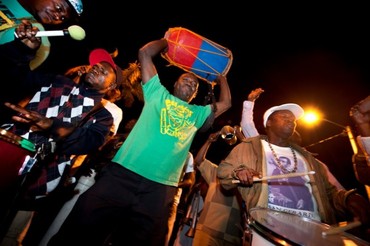 Popular in the Community