After sharing a video of her son at the nail salon, Amber Rose is facing backlash and mom-shaming.
On Tuesday, Amber Rose posted a video of her 3-year-old son Sebastian getting a mani-pedi. In the video, the toddler says he's excited to get his nails done and picked the color orange like a pumpkin.
"We encourage our children to paint, draw and be creative so why block them from their creativity when it comes to self expression? Fuck society standards and gender roles! Let your children be great!" she added.
Rose's video has been viewed over 700,000 times and the comments section is filled with positive responses.
"I love their relationship," wrote one commenter. "She lets him be him and that's why she's a wonderful mother!!!"
"Yet another wise message from a wise woman!" added another. "Thanks for spreading inclusiveness and positivity."
Not all responses were so positive, however. Several Instagram users accused the model and author of "turning [her] son gay."
"S**t like this makes me so mad! That could be the door for him to become gay," wrote one commenter. "Step feminizing these young boys!" added another.
In response to the criticism, many users rushed to Rose's defense, clapping back at the naysayers.
"You can't turn someone gay!" one commenter wrote. "Dumb f**ks! Maybe you should spend some time reading a f**king book than spending your time criticizing people you don't know!"
Several people pointed out that Sebastian's father, Wiz Khalifa, often has painted nails as well. Others pointed out how the response highlights the issues with masculinity in our society today.
"If you look at he video he's excited and he looks happy and content just spending time with his mom, getting a mani-pedi," one commenter explained. If he didn't want it he could easily say 'mama I don't want this' and I'm sure she would understand. As a people, we really struggle with how we raise our men and it's becoming a really big problem."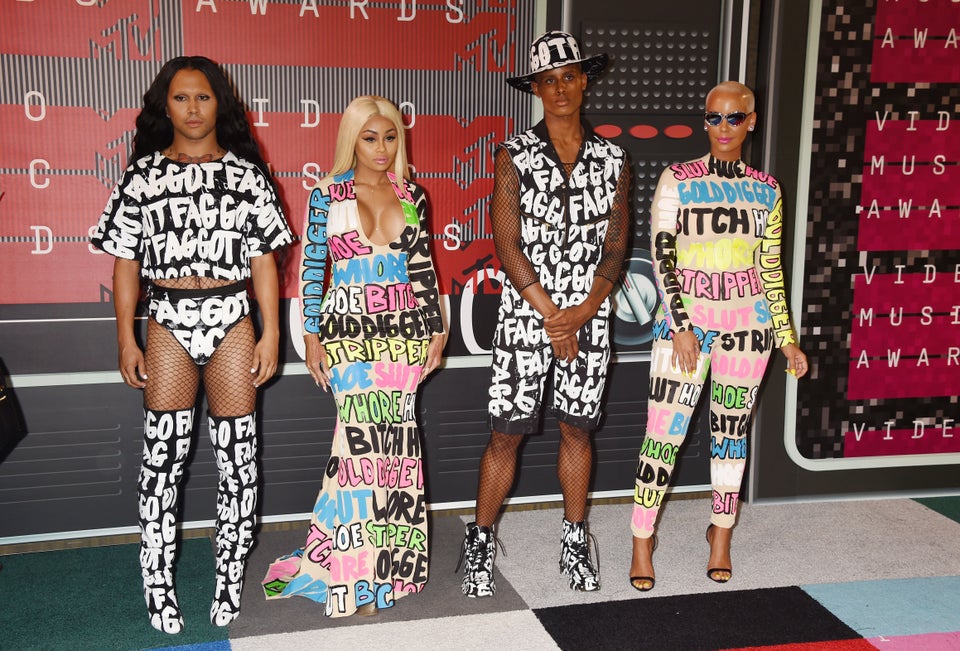 Amber Rose's Most Kickass Feminist Moments