There's a right way and a wrong way to gain experience in the wedding planning career field. The right way is to get involved in planning events (of any kind) and get an internship or a job that gives you the opportunity to learn the ins and outs of wedding planning so you actually have the experience you need to flawlessly execute the most important day of brides and grooms lives.
But let's start out with the wrong way to learn how to plan a destination wedding - lying or faking it will destroy your reputation (before you even have one) and ruin the first most important day in a couple's life.
It is not uncommon for wedding planners to refer clients to one another when a planner encounters a client who wants something she doesn't know how to do. In most cases, this happens when an engaged couple goes to their hometown wedding planner or a trusted travel agent and asks for direction.
For a travel agent, the logical thing to do is direct the clients to a reputable wedding planner at their destination and stick to the travel logistics. Trying to use this as an opportunity to get your foot in the door as a wedding planner is a very bad idea. Experienced professional destination wedding planners are busy people. We have plenty of legitimate clients calling us to plan their weddings. I have less than zero desire to teach or mentor a travel agent who might, eventually, become a competitor. I spend plenty of time teaching my interns, thank you very much.
More disturbingly, I've received a number of what, at first, appeared to be legitimate referrals (yes, we get those) from hometown wedding planners with clients who wanted to get married someplace else. For that sort of referral, we play a flat "thank you" fee if the client hires us, and then our company takes it from there. Unfortunately, unethical wanna-be destination wedding planners with absolutely no experience use the same tactic to try to learn how to do their job through somebody else. That's not ethical and I won't work with them.
Let me explain more clearly for anybody who thinks this sounds mean or unfair. This doesn't just happen to me, as other colleagues in the industry have complained about it as well.
Contacting a pro and saying you are a "wedding planner" with a destination client and you want to "work together" is fine if you are actually a wedding planner. But if I can't find you online, you're not on WeddingWire, and your Facebook page has eight likes (all from your family), you aren't a wedding planner. Someday you might be, but right now, you're not. And if you're advertising your services as such, you are a big fat liar and a fraud. You might want to check out the truth-in-advertising laws too before one of your victims (aka clients) realizes they've been duped and sues you for everything you do not have.
I have spent almost eight years honing my skills as a destination wedding planner. I worked hard to learn how to do an excellent job with all sorts of clients in a variety of destinations in the Caribbean, and I do not plan to give any of my tips and tricks away to a competitor, no matter how she sugar-coats it as a request to "work together." I mentor interns year-round and trust me, those girls leave my company with the tools to plan a wedding just about anywhere. In exchange, they work their butts off for me while they're here. We give them housing near the beach and a stipend, but they give us their heart and soul as they struggle to make each client's day as perfect as possible. They want to succeed and make my company look good in the process. It's win-win for me and the interns.
There is literally zero upside to me helping another wedding planner impress her clients in my own neighborhood, so to speak. "Working together" to plan a wedding when one of us has a clue - and the other does not - means that I'll have to do triple the number of conference calls (she'll want to discuss everything before and after the client call) and get half the credit for the final result, if that. In fact, that planner may well call herself "experienced" after I plan that initial wedding and start advertising her services as a destination wedding planner. She is not. And I won't be a part of her ruse. Planning one destination wedding while somebody else does all the heavy lifting, and flying in a few days beforehand to enjoy the events, doesn't make you a wedding planner. It makes you an annoying guest who wants to have input once she's arrived. We get enough of those already, thank you anyway.
When I first started getting these inquiries from other planners, I got excited, I thought it was going to open up a whole new marketing opportunity for me, working with wedding pros all over the United States. Instead, I found that most of the planners who were contacting me weren't really wedding planners at all. Having a "wedding planning certification" (what is that anyway?) and claiming you've successfully executed lots of weddings (even if they were all family members or besties and not a one of them actually paid you), does not make you a "professional" or "experienced" wedding planner. Sure, it's great for your resume and sounds good in interview when you're telling them how much you do know, but it doesn't qualify you to handle a wedding and tens of thousands of dollars of a bride and groom's money.
I'll just say it - pretending you're a destination wedding planner to get the client, and then calling somebody who really is a wedding planner to try and split the fee so they can do all the work or teach you how to do it, is total and utter bullshit. And you will get busted. Oh, you might make it to the actual wedding. But when the shit hits the fan and you don't have the right permits, can't figure out the marriage license paperwork, or don't know what to do in that destination when a guest has a medical emergency, you'll be outed for the fraud you are and destroyed on social media by your clients and their guests.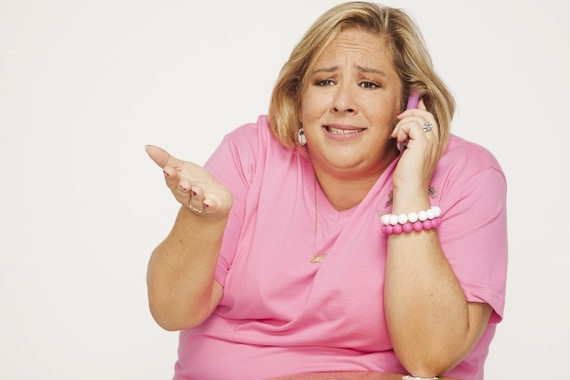 A couple of years ago my staff and I dropped everything to fix a wedding in distress because of a wanna-be wedding planner from Louisiana that got herself in over her head. We were hired by a nearly hysterical Mother of the Bride less than two months before the big day, and we had to start from scratch.
The planner (who it turned out had a full-time day job in a totally different field because she wasn't actually a wedding planner) had been hired to plan a wedding in Mexico, assuring the clients that passports weren't necessary for U.S. residents. Wrong. That's how the wedding ended up in Puerto Rico.
Because the planner knew even less about the Caribbean than Mexico (is that even possible?), she'd put the guests in a hotel more than an hour away from the wedding venue where the wedding party was staying, and they'd all have to travel by bus - and not via a scenic route - to and from all of the wedding events at a cost of literally thousands of dollars to the wedding couple. The first thing we did was move all of the guests to a hotel a few minutes from the wedding venue. And then we fixed everything else that was a mess. I'd name and shame that planner except she had a clause in her contract forbidding her clients to review here ANYWHERE - a huge red flag when you're hiring somebody - and I don't want to cause my happy clients any grief.
My point is that misleading clients about your level of wedding planning experience is a ridiculous thing to do. You'll get busted fast. And trying to get an experienced professional to plan it for you so you can take the credit is shady, at best. Anybody with sense isn't going to let you take advantage of them like that.
If you want to be a wedding planner - hometown or destination - you have to get experience before you advertise yourself as a "professional." If you're don't qualify for an internship because of your age (lots of folks are doing middle-age career changes), that's not a non-starter for your new career. Believe it or not, there are literally tons of opportunities in your own community to help you learn how to plan events - fundraisers, fun runs, food drives, carnivals - all of these sorts of activities have planning committees that do all the work to make them happen. While they're not likely to hand over the reins to you the first time you volunteer, prove your value and the next time you'll have more responsibility.
If you're lucky enough to be young and still in school when you're reading this, you are literally surrounded by event planning opportunities. From Student Government, to Greek organizations, to religious clubs, to athletic booster clubs, literally everywhere you look, there's something going on. All you have to do is sign up and get involved. That way, when you apply for a wedding planning internship or job later on, you already have legitimate event planning experience on your resume.
Experience is what will teach you how to be a wedding planner, and it's what is going to give you the confidence (and make your clients feel confident about your ability) to stand at the helm and steer the ship. Because to a large degree, that's what you're doing. Not only do you have to do all the pre-planning and vendor coordination ahead of a wedding, it's your job to keep the trains running on time, do quality control, and supervise all the vendors and perfect the little details on the wedding weekend. If you don't know how to trouble-shoot real problems at a wedding, you're not ready to be in charge. Period. A university degree in hospitality or tourism will give you a lot more foundation for a future career running events than some useless, undefined "Wedding Planner Certification," but even with a diploma, you have to have the practical experience (and legitimate references for it) on your resume or nobody is going to be interested.
The moral of the story here is that you cannot cheat to become a good wedding planner. You can't steal somebody else's work as your own, you can't subcontract the work to another planner and tell your client you're doing the work, and most importantly, you cannot fake your way through it. If you try, you might end up with a lot of unhappy folks stuck in Mexico without passports.
Until next time, happy wedding planning from Weddings in Vieques and Sandy Malone Weddings & Events. And by the way, actual brides can hire us to consult for them on DIY weddings at home or away, but we won't babysit somebody who claims to be a wedding planner.