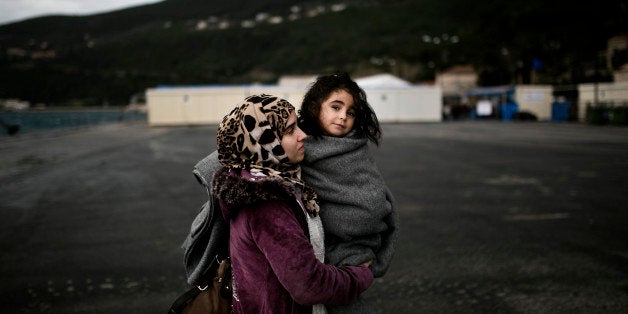 We usher in a new year where, due to recent terrorist attacks, living in Paris today feels different than it did just a few years ago. And far from a western capital, risks for NGOs are on the rise. Bombings, kidnappings, and gunfire exchange between armed groups makes working in Syria significantly more dangerous than prior to the Arab Spring. No one will deny that the risks we face today are very real and growing.
Yet, so too are the implications of stringent policies that aim to reduce terrorist threats; they inadvertently hinder us from delivering emergency aid and harm progress towards eliminating extreme poverty. With the largest number of refugees since World War II and high levels of income inequality in emerging economies, we face some of the toughest challenges of our generation. To tackle these, it is imperative to discuss ways we can minimize physical danger while trying everything possible to advance human well-being worldwide.
U.S. counterterrorism regulations currently penalize banks for working with any organization that may have an affiliation with a terrorist group. To risk-averse banks, nonprofit organizations that work with local partners in conflict-ridden countries such as Iraq, Syria, Yemen, or Somalia may have a higher probability of working with bad actors. Out of fear of being penalized, some banks have actually cut ties with legitimate U.S. NGOs they deem too "risky" simply because they are Muslim-founded.
Recently, two U.S. and UK-based banks ended relationships with InterAction members that implement various projects, including delivering blankets to displaced Syrian families during the brutal winter and working with farmers in Somalia to develop alternative water sources during droughts. When banks cut ties with credible charities such as these, they squeeze the resources needed to deliver humanitarian aid and discourage NGOs from working with local partners in conflict areas.

"There needs to be a better balance between safety and an NGO's ability to effectively do its job."

Ultimately, sustainable change flourishes at the community level. U.S.-based NGOs can advance human welfare by supporting change created by local governments, businesses, and civil society organizations. But the U.S. government's counterterrorism rules threaten to harm relationships between U.S.-based NGOs and their local partners. USAID's Partner Vetting System (PVS) and the Department of State's Risk Analysis and Management (RAM) pilot programs require NGOs to collect personal information from local partners, to be vetted against U.S. intelligence databases. This could lead communities to suspect complicity between intelligence and U.S. NGOs, inflame conspiracy theories, and shatter trust fostered between NGOs and local partners.
Current regulations make it difficult for Americans to join forces with local partners and promote wellbeing in very tough places. Yes, we need to mitigate risk. Aid workers have been killed and criminal organizations have posed as nonprofits. But risk reduction efforts should not impede a humanitarian NGO from rapidly delivering food, water, and medicine to people in refugee camps.
Fear and anxiety should not encourage U.S. NGOs to first ask local partners or activists if they are terrorists before they ask if they can be partners. There needs to be a better balance between safety and an NGO's ability to effectively do its job. To save lives and eliminate global poverty and inequality, together, we must reduce the barriers that stifle NGOs' capacity to rapidly deliver aid, create partnerships, and pave the way for change. 
Calling all HuffPost superfans!
Sign up for membership to become a founding member and help shape HuffPost's next chapter