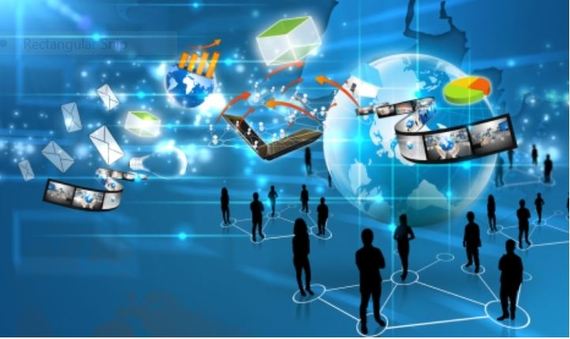 Our challenge as marketers is to navigate the world of big data in order to harness the power of the right data.
IDC estimates that by 2020, we will generate 40 zettabytes of data - that's 40 trillion gigabytes! This growth represents a 15X increase over 2012 and is driven by a proliferation of both structured (e.g., customer and sales transactional data) and unstructured data (e.g., social media conversations.)

With this proliferation of data about seemingly each and every brand interaction, it can be both overwhelming and easy to get lost. However, with a well-thought out vision, the right data can ensure that insights are business-relevant and that actions derived from these insights are aligned to achieving strategic objectives.
Here's a five-step process to both identify and leverage business-relevant data and insights through a Key Performance Indicator (KPI) framework:
Establish strategic objectives: your strategic objectives (5-7) should be macro-level objectives that define specific and measurable outcomes for your organization and/or initiative. Examples include: increase market awareness, decrease cost per sale, increase quality of social media content, improve customer net-promoter score, etc.
Develop a measurement plan: for each strategic objective, define a specific measure as the KPI. Examples of KPIs include: year over year increase in brand familiarity, year over year decrease in cost per sale, month over month increase in social engagement rates, etc. For each KPI, establish a target (definition of success) or achievement goal for each measure (e.g., 5 percent as the target for year over year increase in brand familiarity, 10 percent as the target for decrease in cost per sale, 5 percent as the target for increase in social media engagement rates, etc. )
Measure: implement a business intelligence plan of action for the measurement plan through the creation of dashboards and data visualizations. The business intelligence solution should provide stakeholders with transparency into how each KPI is performing against its target, including percent achievement of the stated goal. The dimensions of the business intelligence solution should align to those outlined in the measurement plan (e.g., Worldwide, Region, Industry, etc.)
Communicate: provide performance assessment readouts to stakeholders in a way that both excites and engages the audience. Some individuals are more visually oriented (pictures and graphs work better); whereas, others are data oriented (numbers and data tables work better) -- so know your audience and engage with them in the way they prefer. The cadence of the performance assessment readouts should align to your business operating calendar (e.g., monthly business reviews, bi-weekly executive read-outs, quarterly updates, etc.)
Action planning: the true value of leveraging the right data is creating a platform for continuous improvement - against achievement of the strategic objectives. Through this process, we should answer the following questions: How are we achieving against goals? What worked? What didn't? Why? How can we be better in the future? Action planning helps us identify and execute strategies and tactics that increase performance of strategic KPIs.
The common (and most important) thread that runs through each step of this process is the human one - our people. For success, it's imperative that each step include up-front input, expertise, and engagement from the right people -- not only for executive support and thought leadership, but also for buy-in, adoption, and execution.
How do you and your organization leverage the right data?
Jerry Nichols is currently the Global Head of Marketing Performance Management at SAP, where he leads the efforts to ensure that SAP Marketing achieves its organizational objectives. Prior to rejoining SAP in 2013, he built and led the analytics and measurement practices for JWT New York, SAP North America, and Cisco Systems, Inc.
Jerry is both a marketing and analytics enthusiast: writing blogs and speaking at the DMA and other professional venues. He is on the DMA programming advisory and is on the Board of Directors for Marketing EDGE. Jerry has a Master's Degree in Mathematical Sciences/Statistics from Virginia Commonwealth University and lives in New York, NY.