2013 has been an exciting year for girls.

The rallying cry for girls' education, ending early marriage and pregnancies, and preventing gender-based violence is resonating with a more global and diverse audience than ever before.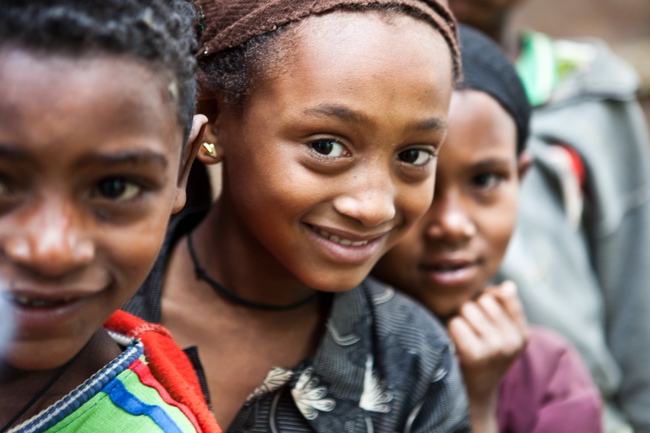 In May, the global health community convened at the Women Deliver conference around the central message that investing in women and girls is not only an important investment, but a smart one.

In July, Malala—the Pakistani schoolgirl who was shot by the Taliban for attending classes—addressed the United Nations with an impassioned call to action in support of girls' education, "Let us pick up our books and our pens. They are our most powerful weapons."
Throughout the year, we were inspired by ideas and movements—films like Girl Rising, campaigns like Nike's Girl Effect, and star-studded benefit concerts like Chime for Change—that together share the simple, but powerful message that girls can change the world if we only let them live life as girls , rather than hasten their entry into adult roles.
In November, thousands will gather in Addis Ababa, Ethiopia for the International Conference on Family Planning to discuss every person's right to full access and full choice—girls included.

The momentum for girls' empowerment is here. All of this begs the question, what now? How do we move from rhetoric to reality?

Already, organizations like the United Nations Foundation, the Bill & Melinda Gates Foundation, the Ford Foundation, the Nike Foundation, and the NoVo Foundation are showing real commitment to girls' empowerment by funding projects aimed at best meeting young people's unique needs.

But as we make the leap from rhetoric to reality, designing and launching programs to address the challenges girls face in the developing world, a few things must be foremost in our minds.

We must keep girls' voices in the conversation.

Malala is an inspiring example of the power of one girl's voice, but the truth is that there are countless Malalas out there to whom we need to give a voice. Even if we can't bring every young girl to the United Nations to tell her unique story and make her case for what girls like her need, it is essential that we get creative in bringing their voices into the room in ways both big and small.

Voices like that of 17-year-old Marshet Makonnen. Marshet recently told Pathfinder staff that she wants to be Ethiopia's first female prime minister because, in her words, "women can do anything men can do." Her spirit and ferocity knows no limit if we can help remove the barriers in her way. Better understanding those barriers starts with asking girls themselves what those barriers are.

We must reach girls where they are, and we must reach them in new, creative ways.

At Pathfinder, we emphasize the importance of youth-friendly services. But we must also consider whether or not those services are girl-friendly.

Oftentimes, we work to bring sexual and reproductive health information and services to places likes schools, football clubs, and community centers. But we often find that girls don't "hang out" in these spaces like boys do. Girls are kept busy with household chores and are less likely to have a space or an outlet for socializing with one another.

This means they're more difficult to reach unless we explore with girls how and where we reach them, whether it's at home, the village well, or on a mobile device.

We must approach our work with the conviction that childhood is a human right—and it is a right that is systematically and cruelly denied more often to girls.

We must let girls be girls. Pushing them into adult roles when they are merely children denies them the ability to enjoy a period in their life that they have a right to enjoy—a period of life that will never return.

Empowering girls with information and giving them a voice enables them to say "no" to early marriage, "no" to dropping out of school, and "no" to an early pregnancy or unsafe sex that might cost them their future.
We must give girls time to play, imagine, and enjoy life without adult responsibilities. We must give them a safe, nourishing environment and plenty of opportunities to learn. And we must give them a reason to dream and aspire to a better world for their future—a world they can create for themselves if we let girls be girls.
Calling all HuffPost superfans!
Sign up for membership to become a founding member and help shape HuffPost's next chapter