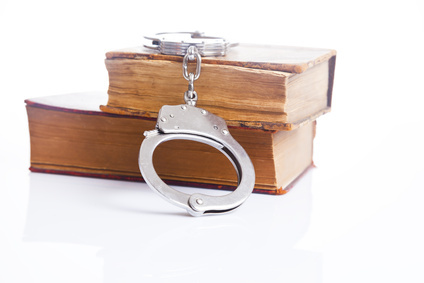 Last week I conducted an interview with Sangye Rinchen, an incarcerated, transgender Buddhist who desperately needs medical care. This interview was published here at the Huffington Post. Following the publication of the interview, I also issued a press release in the hopes of bringing more attention to Sangye's medical needs. My hope was to elicit a response from the FCI Petersburg Health Services Department. Specifically, I was hoping to force their hand and make them treat Sangye. Well, I got a response, but not the one I was hoping for.
Instead of treating Sangye's medical condition, I was told that I would be facing disciplinary proceedings which could result in me being put in solitary confinement for the simple act of writing. The last time I was attacked for First Amendment-protected speech, I served 5 months in the hole for very similar conduct, even though I was eventually absolved of any wrongdoing. I hope that this time I need not pay as steep of a price. I wrote about this very type of retaliation at FCI Petersburg, in another article and for advocating for transgender prisoners' right to medical care and the exercise of my First Amendment rights, I am not sure what the result of this crack down will be.
I hope that this sobering tale helps to protect other incarcerated writers, even if it is too late for it to protect me.
On Friday, I was called into the Lieutenant's Office and was told that I was being charged with conducting a business by writing articles for online publications including the PrisonLawBlog.com, and having them reposted to social media. Deja vu set in, and I could feel disbelief setting in.
I responded that this was ridiculous; that we had covered all of this back in 2012 when they charged me with the same alleged misconduct. Back then, I was found guilty of three incident reports for conducting a business by publishing articles and books and was thrown into solitary confinement where I spent 5 months before being released. Shortly after my release from the FCI Petersburg Special Housing Unit, the Federal Bureau of Prisons' Mid-Atlantic Regional Office overturned all three of the convictions and expunged them from my record. Yet, here we were again. Again I was being sanctioned for the exact same conduct: writing and publishing articles.
I told the Lieutenant, "Regional counsel assured my attorneys that local staff had been retrained concerning inmate's writing activities." But was read the incident report again and then was issued a copy. Now I must fight for my freedom and right to exercise my First Amendment Rights.

Disciplinary Proceedings in the Federal Bureau of Prisons.
In the Federal Bureau of Prisons there is a very specific process for the adjudication of allegations of inmate misconduct. The reporting officer writes the incident report and forwards it to the duty lieutenant, who then issues the inmate a copy of the incident report. If the incident report is for a less severe violation of disciplinary policy -- as the one at hand is -- then the inmate will be seen by their Unit Disciplinary Committee (UDC) within 5 business days for the matter to be judged. If it is of a more severe variety, then the inmate is seen by the UDC, but they must forward the incident report to the Disciplinary Hearing Officer to adjudicate.
The last time that occurred, I was found guilty of the first two incident reports however all of these findings of guilt were overturned, and all staff involved were purportedly retrained by Mid-Atlantic Regional Office staff as to what inmates can and can't do in the publishing realm.
Over the past 8 years I have dealt with a number of incident reports, most of these for other people. I'm what they call a "jailhouse lawyer." I spend a significant amount of time in my prison's law library trying to help my fellow prisoners with legal matters. As such, I have a good idea of what is to come.
My UDC hearing will be held this upcoming week. They might read the affidavits submitted by those who are supporting me in my defense (including Paul Wright from Prison Legal News and the Human Rights Defense Center, and Jack Donson from FedCURE). Then again, they didn't bother to do so last time. They might allow me to present documentary evidence (as is my right), but, then again, they might not. Last time they let me start, but cut me off before I could finish presenting my case. Regardless, a finding of guilt is almost certain. The same as last time. This time, they'll probably take away my email, phone, and commissary access for 3 to 9 months. If things get ugly, they could send me to solitary confinement for an unspecified time.
As an incarcerated writer, I accept the risks to my personal wellbeing of practicing my craft. I view it as a moral and social duty to expose wrongs that transpire inside America's prisons. After all, if I won't stand up for transgender inmates -- or others who need my help -- then who will? If I won't stick my neck out for those who need medical or mental health care, then these issues and stories won't be brought to the attention of the American public. It is a responsibility that I take very seriously, but it is one that comes at a terrible cost.
While I might not be able to protect myself, you, the American people can. I'm nothing but an inmate. That I know. But I'm an inmate who is willing to force the issue in the public sphere. And in the public sphere, anything is possible. With this, I ask you to not let this story die. Don't let Sangye Rinchen, Ashley Arnold, and other transgender inmates suffering from lack of mental and physical healthcare. I've made my bed, and am prepared to lie in it. But don't allow LGBT prisoners who need your help suffer for who they are. This is your social duty, one that I know you will be up to taking a stand for.
Until I find my way out of whatever hole they might throw me in, take care. And keep on fighting the good fight.
Update: As of this posting Christopher Zoukis was found guilty of running a business several times at his Unit Disciplinary Committee hearing. It seems they did not follow the Code of Federal Regulations and he was not permitted to submit any documentary evidence, call any witnesses, submit a typed statement, or receive an extension so that he could await overnighter affidavits. The end outcome was a conviction and loss of email and commissary for 90 days. This is due to his less than flattering articles about prison treatment. He has since filed an administrative appeal of the finding and will be filing in the U.S District Court shortly.
Related
Popular in the Community