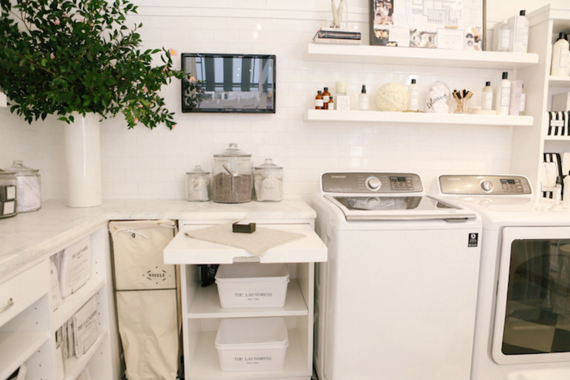 By Lisa Elaine Held for Well+Good
Gwen Whiting and Lindsey Boyd know a little something about laundry. And your sweaty workout clothes.
The pair founded luxe, eco-friendly cleaning line The Laundress in 2004 and just debuted the brand's first retail store in the US, on Prince Street in Soho, where detergent, stain solution, and mops are presented in a way that makes them covetable and Instagrammable (seriously).
But its the product formulations, not the store design, that really set the company apart.
Detergents are made with plant-derived ingredients and hard-working enzymes instead of potentially harmful chemicals like sodium laurel sulfate, dyes, or chlorine bleach.
"Everything we make is very highly formulated for exactly what we want it to do," explains Whiting, showing me products made specifically for wool and cashmere, whites, activewear, and pit stain removal. ("We didn't want to become The Laundress if we couldn't conquer the pit stain," she says.)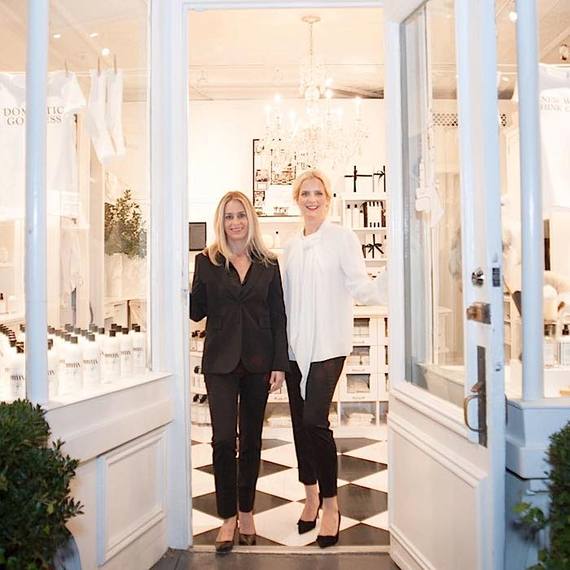 Naturally, we asked the fresh-and-clean experts to weigh in on how to properly wash activewear, so that those $150 luxe leggings you splurged on last a good, long while and don't smell like a sweaty spin studio when you wear them with a baggy sweater to dinner later. Here are their three key tips:
1. Ditch the dryer. First, the most basic tip you're hopefully already following: "We recommend hanging [your workout pieces] to dry as the heat and agitation in the drying cycling can change the fit, reduce elasticity overtime, and alter the performance," say Whiting and Boyd, providing you with more reasons beyond a little pilling to break out the drying rack.