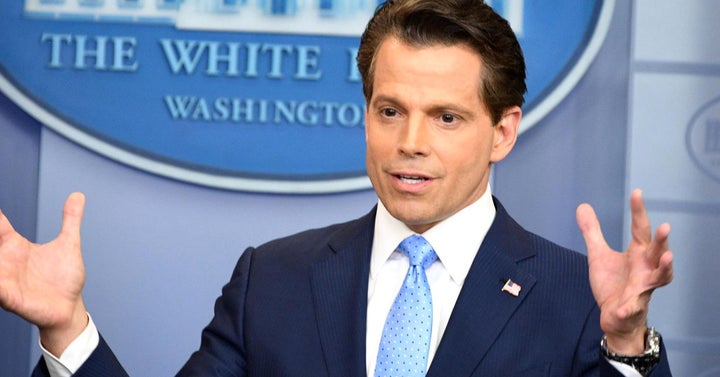 You may recall Anthony Scaramucci as the Trump Administration's short-lived Communications Director. He was recently ousted from the White House post after only ten days on the job. But before the 52-year-old Scaramucci became one of the most enigmatic figures in modern American politics, he was just 'Mooch', the brash financier from Long Island.
Who is Anthony Scaramucci?
To understand his story we must go back to January 6, 1964, that's the day that Anthony was born to his parents, both children of Italian immigrants. He got his academic bearings at Paul D. Schreiber Senior High School in Port Washington, New York - where he graduated in 1982. Afterward, he completed his B.A in Economics at Tufts University before going on to earn a J.D from Harvard Law School, where he rubbed shoulders with former U.S. President Barack Obama.
Although not immediately drawn to politics, some cite his encounters with Obama as the basis for a fascination with the political arena. However, after school, his primary focus was investment banking. Of course, it would be years before he'd be able to parlay his political interests into anything meaningful. Instead, he went on to work for Goldman Sachs from '89 to '96. After leaving Goldman Sachs, he started Oscar Capital Management.
Several years later – in '05 – he launched the SkyBridge Capital. SkyBridge Capital is where he built his wealth and saw his star shine. Among his most notable accomplishments as CEO, was a cameo appearance in the Wall Street 2: Money Never Sleeps, which he reportedly paid $100,000 the film's producers in exchange for his brief role. Today the firm manages over $11 billion in assets. The Mooch's stake in the fund has contributed to an estimated net worth of between $85 and $200 million.
Somewhere along the line, Mr. Scaramucci decided it was time to add more to his plate and became a major fundraiser for the Obama campaign in 2005. However, he soured on Obama's banking policies during 44′s first term and joined Mitt Romney's finance team in 2012.
Although the Romney campaign stint didn't turn into something bigger, in 2015 he added network television co-host to his list of accomplishments, when he and Gary Kaminsky resurrected Wall Street Week. Although Scaramucci had warmed up to supply-side economics, officially crossing the aisle to support Mitt, it would take a before he warmed up to Trump.
At one point, he even went on Fox News and called Trump Anti-American on Fox news for Mr. Trump's disparaging remarks regarding hedge fund managers. After mending their differences, Anthony would go on to become a major bundler for the Trump campaign. So, it came as no surprise to some, when he Trump appointed him 'Communications Director' on July 21, 2017. After all, it was a string of missteps by former White House Press Secretary, Sean Spicer, along with Mike Dubke's May 2017 resignation that paved the way for the Mooch to step into a cabinet role.
The Transition to 1600 Pennsylvania Ave
It's common knowledge that the Trump White House has more leaks than an old garden hose. That Scaramucci took such a hardline stance against leakers is what got Trump's attention. So indeed, upon taking up the post, he began an aggressive campaign against leakers.
Maybe the move by his wife, who practically served him divorce papers from her delivery table - due to his odd fixation with President Trump should have been seen as an omen. At the very least, a signal that perhaps he should dial it down a few notches. But unfortunately, it appears Anthony never learned his lesson because the vicious rants continued. In fact, many felt that his scathing words against several of Trump's cabinet members, along with a cryptic tweet implicating Priebus as a leaker went too far. Who could have ever known, right? Except for Sean Spicer, who promptly turned in his walking papers the moment Scaramucci was hired.
Scaramucci had a different take, even going out of his way to say there was no tension between him, Mr. Spicer, Reince Priebus, or Bannon. Of course, by this time it was a matter of being "too little, too late".
John Kelly Takes Over as President Trump's Chief of Staff
In an ironic twist, the post that opened up after Mr. Scaramucci pushed Priebus out went to John Kelly. The Chief of Staff who would ultimately call for Scaramucci's dismissal from the White House. Upon bringing the suggestion to Trump's attention, the decision was made, and the Mooch was escorted off White House premises on Monday, July 31, 2017. So, it's official―he now has the dubious distinction of being the shortest-serving White House Communications Director in the American history.
What's next from the Mooch is anyone's guess but if there was anyone who should have never quit his day job - that would be his real one, in finance - it would be him. While we probably haven't heard the last from him, let's hope Anthony holds true to this bit of wisdom, going forward.
Calling all HuffPost superfans!
Sign up for membership to become a founding member and help shape HuffPost's next chapter