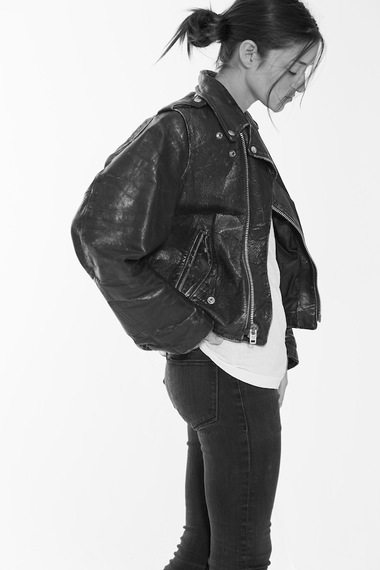 Caroline D'Amore was born and raised in sunny Southern California, but she's not your run-of-the-mill California Girl. A mix of old-Hollywood glamor with new Hollywood hunger, the girl's got chops. Her latest release on Republic Records, "Come to California", features National Anthem.
"I was the girl dancing on tables," D'Amore states of her younger years. Then she met and befriended DJ AM and quickly jumped off of the dance floor and into the DJ booth where she had one goal in mind. To make people move.
"The first song I wrote that anyone ever heard was a song called "Music Man", she recalls. It was a song she wrote after meeting Bobby Alt (who is now her husband). She produced the song with Stonebridge and it went to number 1 on the Beatport Charts. You can here the song here (https://soundcloud.com/stonebridge/stonebridge-caroline-damore).
She's worked with Robbie Rivera, remixed for Rod Stewart, and appeared as the DJ in the Music video for the Jessie J, Ariana Grande and Nicki Minaj hit "Bang Bang"
The girl doesn't stop.

"While we were filming," she recalls, "I walked up to the A&R person and asked for the stems to remix." That year she was the DJ at the Republic Records Grammy party, where she debuted the remix. "They didn't sign my remix," she says "but they did offer me a deal!"
Her first official release through Republic's Casablanca Music was a cover of Crystal Waters' Gypsy Woman, which she recorded with Natalie La Rose. "Here I was in the studio with Natalie La Rose, recording the song and she sends out this tweet saying "'Yesterday night, working with DJ @carolinedamore , highly pregnant and still killing it! ‪#girlpower'"
It was a fact D'Amore had tried her best to keep hidden.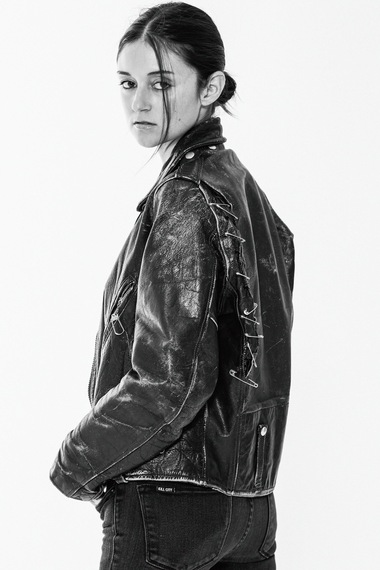 "A lot of people are still old school in their thinking," she states. "They don't think it's possible to have a baby and keep your dreams alive, unless you're Gwen Staffani and already established. But I'm psycho motivated, I put every piece of myself into my music."

Motivated is definitely a word I would use to describe Caroline D' Amore. She spent New Years Eve in Vegas with her husband and daughter, Isabella Viking, after performing in New York and is now preparing for Jamaica's very first electronic festival, Paradise Lost. She'll be sharing the stage with the likes of Tiësto, Bassnectar, AlunaGeorge, Felix Jaehn, Big Gigantic and producer King Jammy. The festival takes March 10-12 at Grizzly's Plantation Cover in St. Ann, Jamaica. "My husband is very supportive, we both decided in the beginning we wouldn't ask the other to give up on their dreams."
On working with National Anthem, D'Amore states "I wanted to tap into real rock n roll. We needed to add that sound to the electronic scene. These guys are as real rock n roll as it gets."
You can view the animated lyric video for "Come to California" here.
You can also visit her SoundCloud here and her Facebook.
Photo Credit: Steve Fischer
Calling all HuffPost superfans!
Sign up for membership to become a founding member and help shape HuffPost's next chapter